Free Automated Infographics for Your myRealPage Real Estate Website!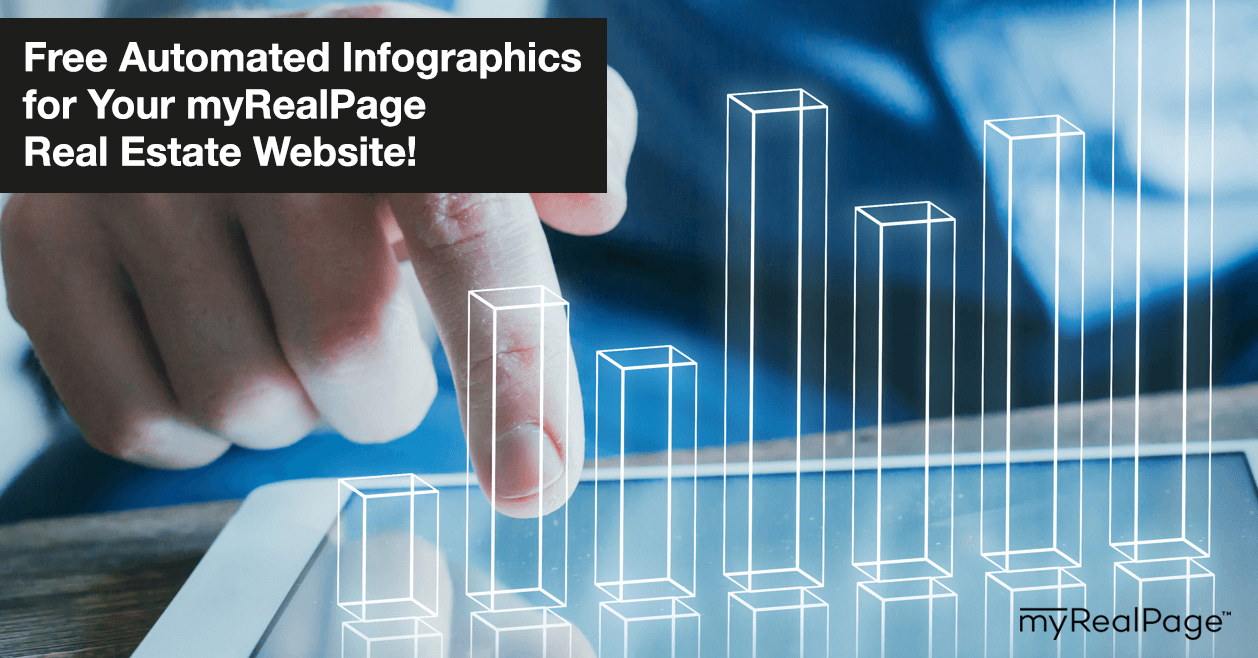 You read that right!
The infographics we create for you each month can now be published on your website automatically! Put that market data to work for you!
To get started, simply contact our support team and ask them to add it to your MRP website.
A new web page will then be added to your site, and will be accessible from your main navigation menu via a link labeled "Infographics." Every month, the latest posts for your board will be automatically added to the page. Click here to learn more about our monthly infographics.
We are currently publishing infographics for REBGV, TREB, CREB, RAE, FVREB, and VIREB, with more boards to be added in the future.
So why wait? Just drop us a line and let us know you want it!
Not a myRealPage client yet? Check out our latest offer here!
UPDATE: In January 2020, TREB has since rebranded to TRREB, the Toronto Regional Real Estate Board.