Live At Simon Fraser (LiveAtSimonFraser.com) is now live at myRealPage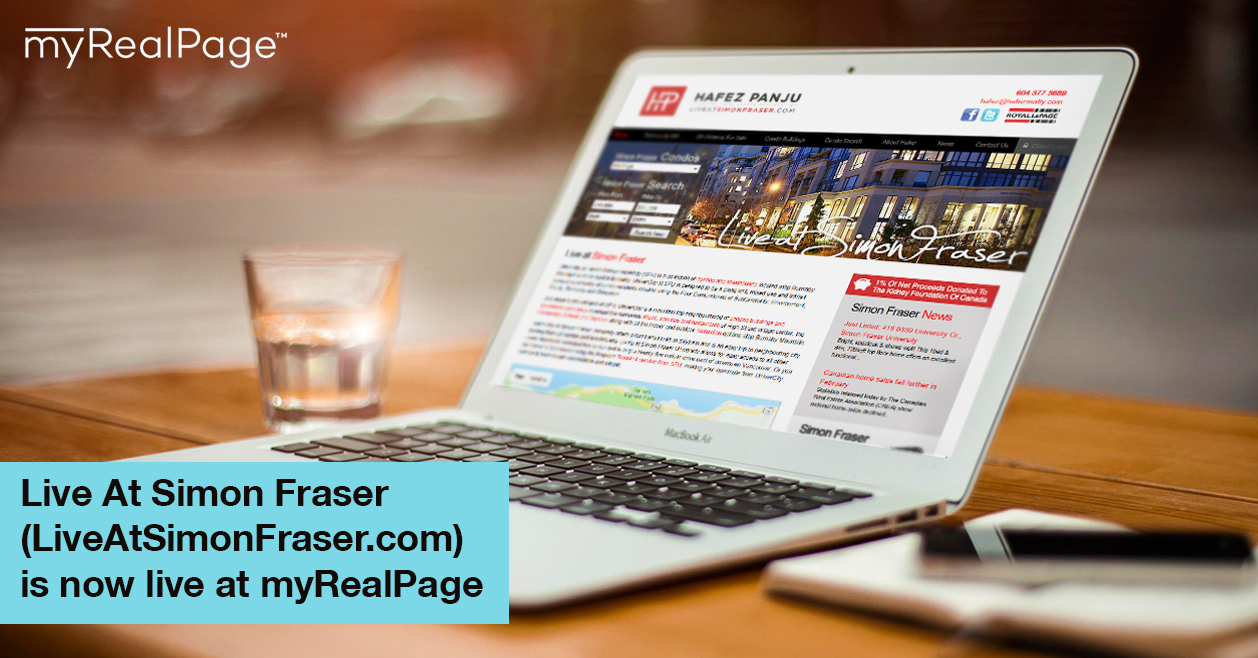 We are very pleased to feature LiveAtSimonFraser.com, another custom-built website that has been implemented on myRealPage custom website and listing platform.
LiveAtSimonFraser.com was designed specifically for today's web-savvy real estate consumer. It is full of current, relevant, and unique area information, combined with a full suite of search tools and information that solve a number of challenges that buyers have when searching for property in the area. The heart of the site is the building section which mixes useful information about each building with professional photography, virtual tours, maps & ultimately listings, creating a fantastic "one-stop-shop" for the user. The goal when laying out the site was to organize all of the information that a potential SFU Condo buyer would be looking for, and develop a system so that it is all located within a "single click" from the homepage. A number of visual "map-based" search tools were combined with traditional menu-driven searches & listings showcases in order to appeal to a wider range of "user types". The site's goal is to continually engage the user on a number of different levels, while providing a fast, straightforward & predictive search experience.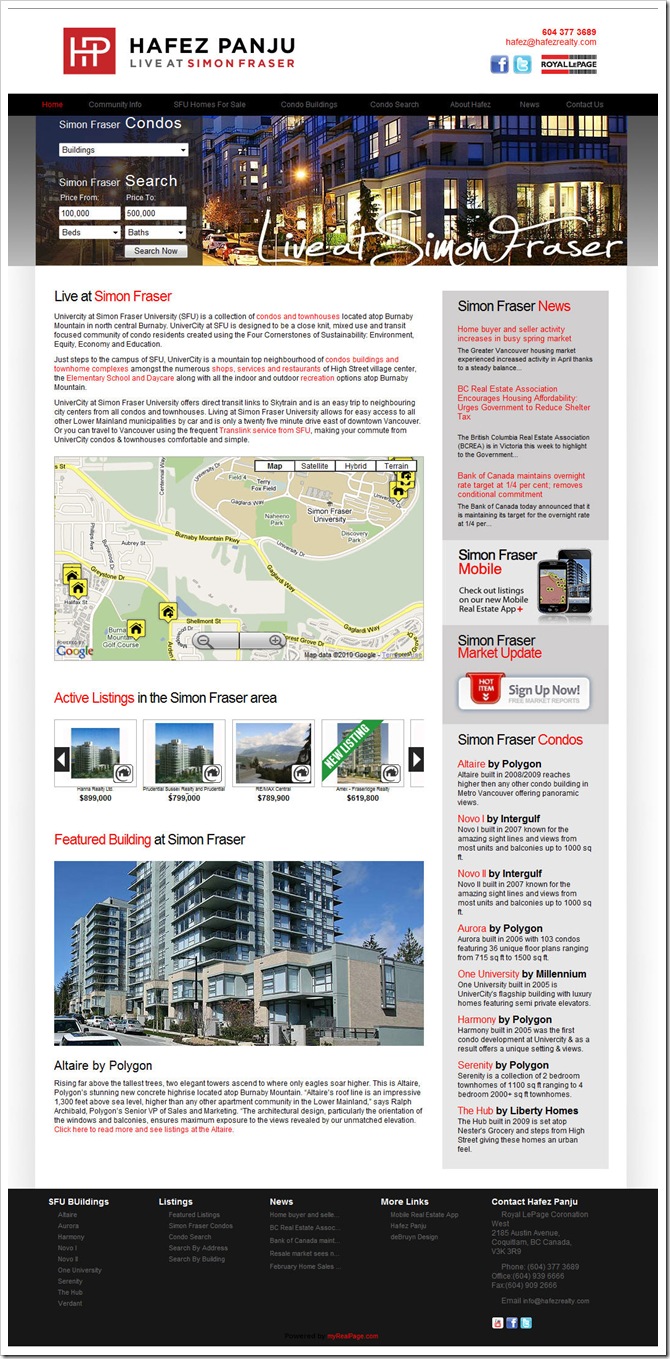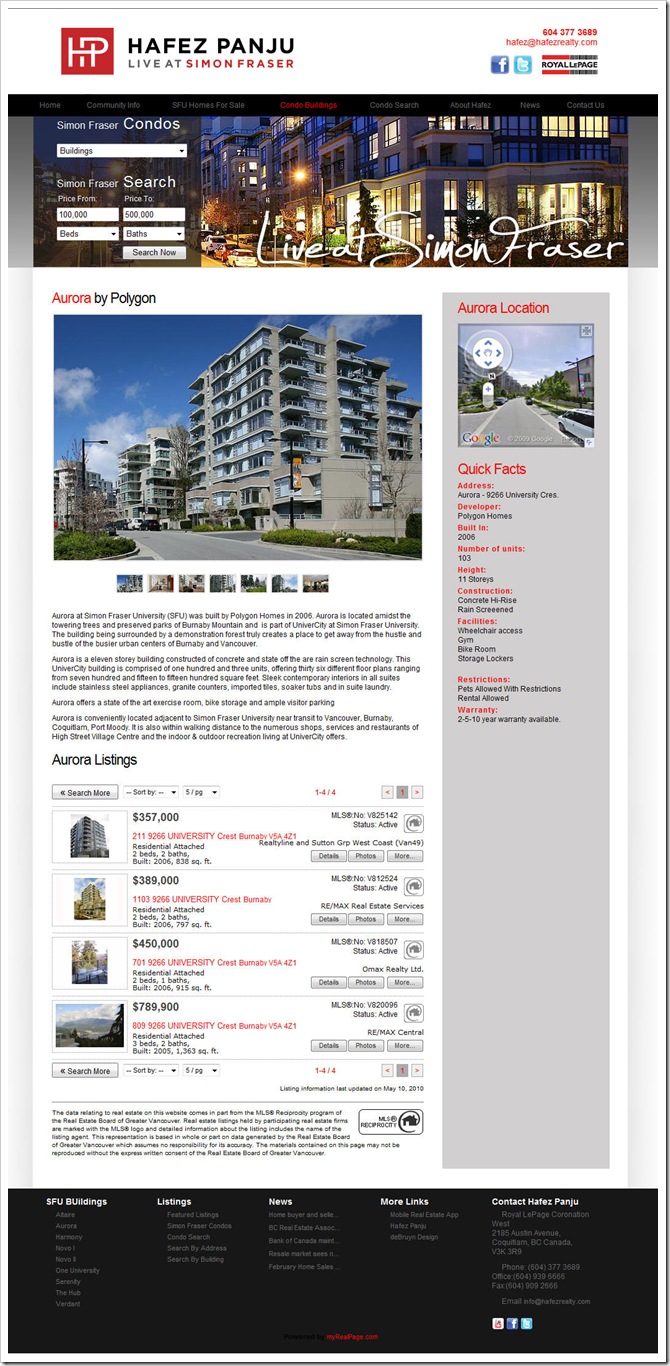 The LiveAtSimonFraser.com website was designed and implemented by deBruyn Design, a full-service design + marketing firm with a fresh approach, a collaborative ethos, and a true passion for real estate marketing. With years of experience in real estate web design and branding, they understand the real estate business and work closely with their clients to develop unique custom REALTOR® websites that produce results.
If you have a custom website or would like to build one, you can easily host it with myRealPage; drop us a line to sales-at-myrealpage.com