MyRealPage redesigns signup and login forms, integrates into public searches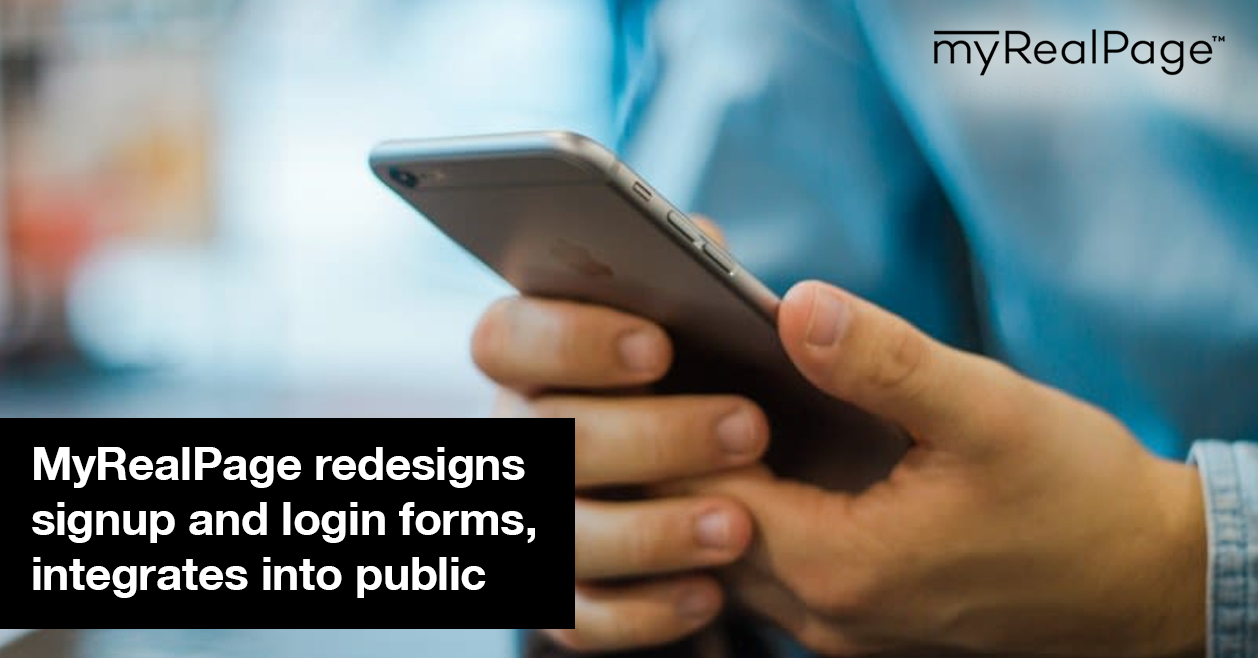 We have just released new VOW forms. I think we have found an very practical paradigm for displaying our listing forms: the forms appear with "lightbox" effects when the listings are part of our websites, and expand into the page when the listings are used as stand-alone plugins in other websites. We eliminated the need to go to separate login and signup pages, everything is done "in situ" right in the webpage that triggered the form. This means that if a lead is saving a search or making a "favorite" listing, they won't need to go away from the page and potentially lose their place in the website. One can login and/or signup right there. In fact, the signup can be completed from the same form too by copying-and-pasting the verification code that is emailed to the user (the old way to verify the account by clicking the link in the email works too).
There are other changes on-foot that are not visible currently. The listing product is actually undergoing a major refactoring. The main motivation behind this refactoring is to be able to make it pervasively customizable. Here is the main challenge that we have faced with our listing solution for the past several years:
We work with local Real Estate boards who provide us with data feeds; in exchange we have to comply with all sorts of business rules that govern listing access and display for these real estate boards (Consider how different listings look in Calgary and Vancouver and we display all attributes faithfully as a local user would expect; or how different VOW rules are between Victoria and Vancouver).
We need to address all sorts of customization requirements that are driven by our customers. There are many ideas out there as to what the listing solution should do and how it should look; these ideas are largely valid but are often conflicting as different people may have different ideas.
So, what we are faced with is the compounding effect of regional rules multiplied by customization requirements. Can we accommodate both, and satisfy customizations for customers that have opposite views regarding the listings?
The current refactoring is driven by the idea to redesign our listing solution to successfully accommodate both. We are moving cautiously to make sure we don't break things unnecessarily; but we have already had some very significant successes. This new and improved customizable product will also plug in into a larger strategy which is underway but which I will describe once we get closer to its final implementation.
Please read the product announcement here:
MyRealPage overhauls Virtual Office Website forms, weaves into public searches