New myRealPage Learning Center Launched!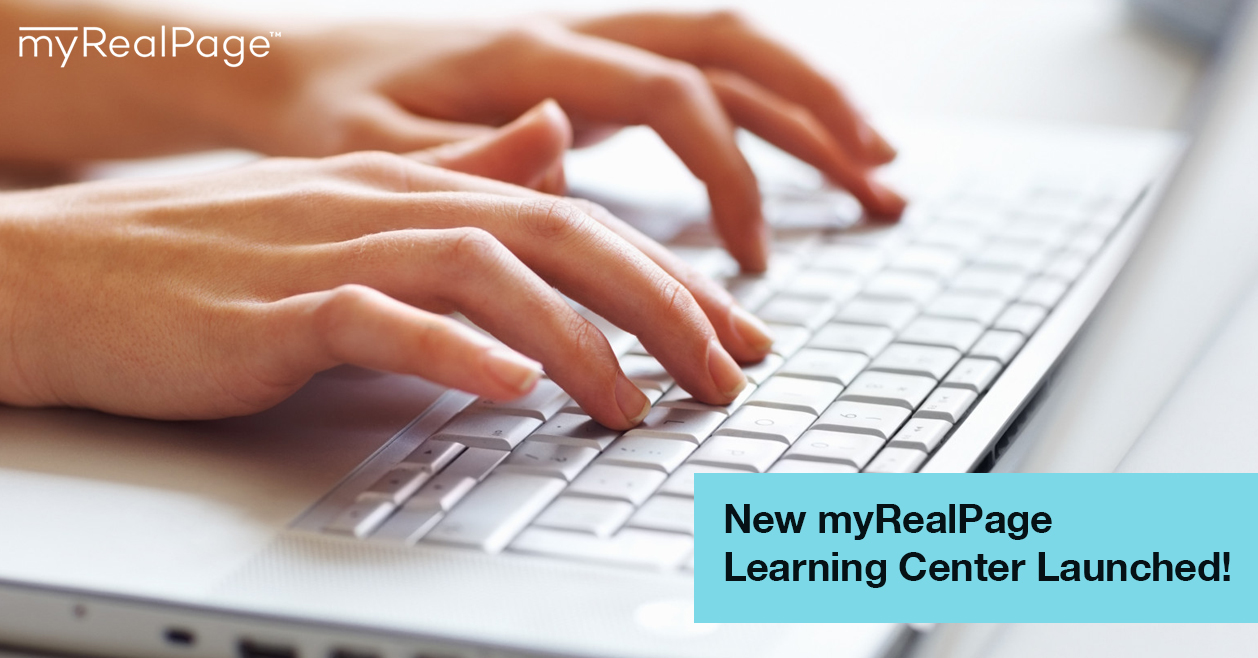 In a previous blog post  we announced the improvements being made in matters of our documentation and training/learning center. So, with this post we make it official:
If you ever thought you were not "techie" or computer savvy enough to handle your own website's look and listings' functionalities, the new Learning Center could easily prove you wrong.
With our search centric Learning Center self service support for suite of myRealPage real estate online solutions has never been easier. The improved Learning Center strives to not only solve but also encourage you to be proactive with your myRealPage real estate website and solutions. We've included a section highlighting the first ten things to do with your new site and top ten most common items taken on by our clients.
We encourage you all to check out 10 Things To Do WIth Your myRealPage Website and Most Common Questions asked by myRealPage client. We are adding new helpful articles each week.
We've aimed to ensure the instructions are not only accurate but amazingly detailed. Including an image of every step you will need to take. A picture is worth a 1000 words.
With the improvements of the Learning Center we are glad to be able to offer different options for supporting our clients and training you to better use our products.
We understand how valuable your time is and how busy is the real estate world, but please take a quick moment to offer us your suggestions and opinions to continue improving how we serve you!