Online Marketing Tools for the Savvy Real Estate Agent to Automate Key Business Practices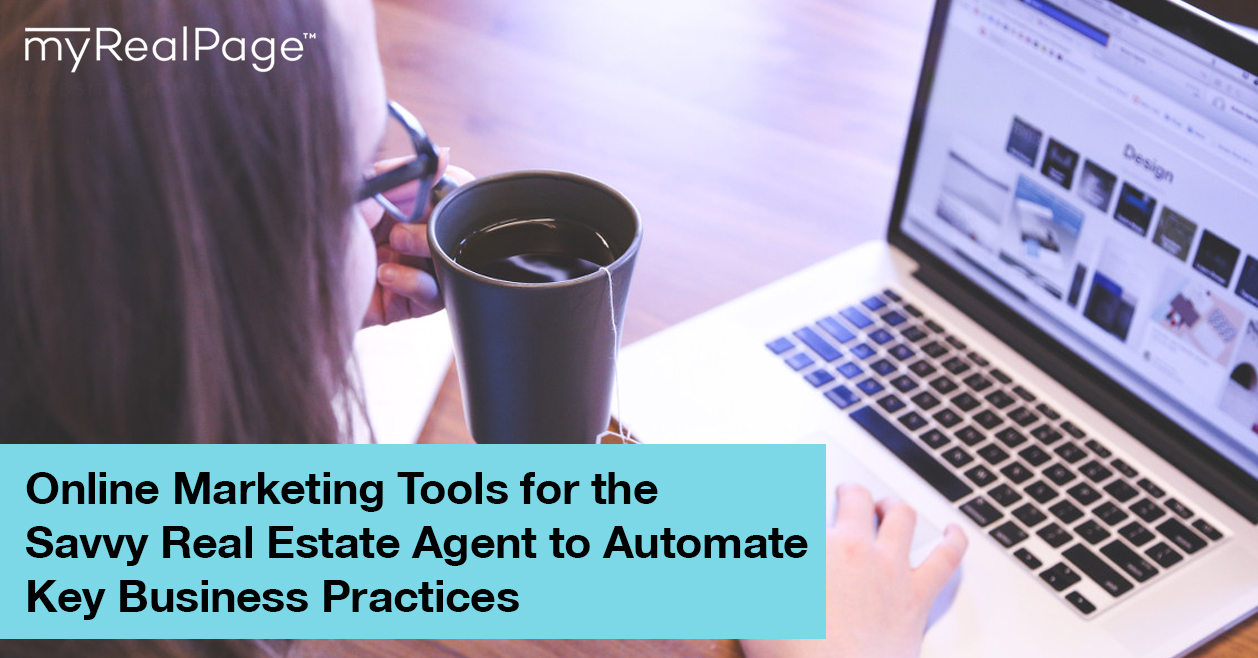 You're busy. Really busy. You've got client meetings all morning and property tours all afternoon. Somewhere in between, you'll probably close a deal. With such jam-packed to-do lists, real estate agents might see online marketing as a distraction. But maintaining an active web presence doesn't have to dig into your productivity. With the right online marketing tools, you can automate essential promotional practices, ensuring your clients stay in the know — even when you're on the go.
Source and schedule your social media content
Finding a new home can take time — finding a fun or informative link to post on social media should not. Tools like Flipboard and Feedly allow you to build customized news feeds based on topics of your choice. While scanning these feeds, you can use Pocket to save the most interesting links with the click of a button. Presto! Within minutes, you've created a bank of share-able articles and blog posts.
To schedule this content to social networks like Twitter, Facebook and LinkedIn, use an app such as Buffer. This simple-but-brilliant tool determines the best times for your content to go live. All you have to do (once again) is click a button in your browser or Pocket. Buffer automatically schedules your links for optimal times, no spreadsheets or data analysis required. Call it the "set it and forget it" approach to social media.
Headache-free email
Online marketing automation shouldn't be impersonal. In fact, it's about freeing up bandwidth to build closer relationships with past and future clients. Consistent — but not spammy! — email communication fosters trust and keeps your business top-of-mind. And you don't have to sit at your desk typing individual messages for hours. Email tools like MailChimp and GetResponse make it easy to plan, schedule and deliver effective emails to your contacts. These programs allow users to painlessly manage lists and build professional-looking templates. You can also target customers based on their buying preferences (condo vs. house, historic vs. new build) and their history with your business. Send polished newsletters, listings and company updates — without ever clicking the "bcc" button.
Retarget leads
A prospective client visits your website. They read your bio and scroll some listings. Then they leave your page, lost forever in internet obscurity. If only it was possible to find them again…
Actually, it is. Retargeting tracks visitors to your website, then displays ads for your company elsewhere on the web. Potential clients won't always get in touch the first time they encounter your business. That's why retargeting is so powerful: it reminds new leads that you exist. And while the concept of retargeting may seem super technical, services like AdRoll and Perfect Audience manage the back-end for you — with no minimum spend. It's like setting up a billboard that only gets seen by people who are already interested in your work.
Online marketing doesn't have to be painstaking. By taking the time to find the right automation tools for your business, you'll free up hours to build better relationships with your clients.