Pre-Release Sneak Peak for myRealPage VOW User Statistics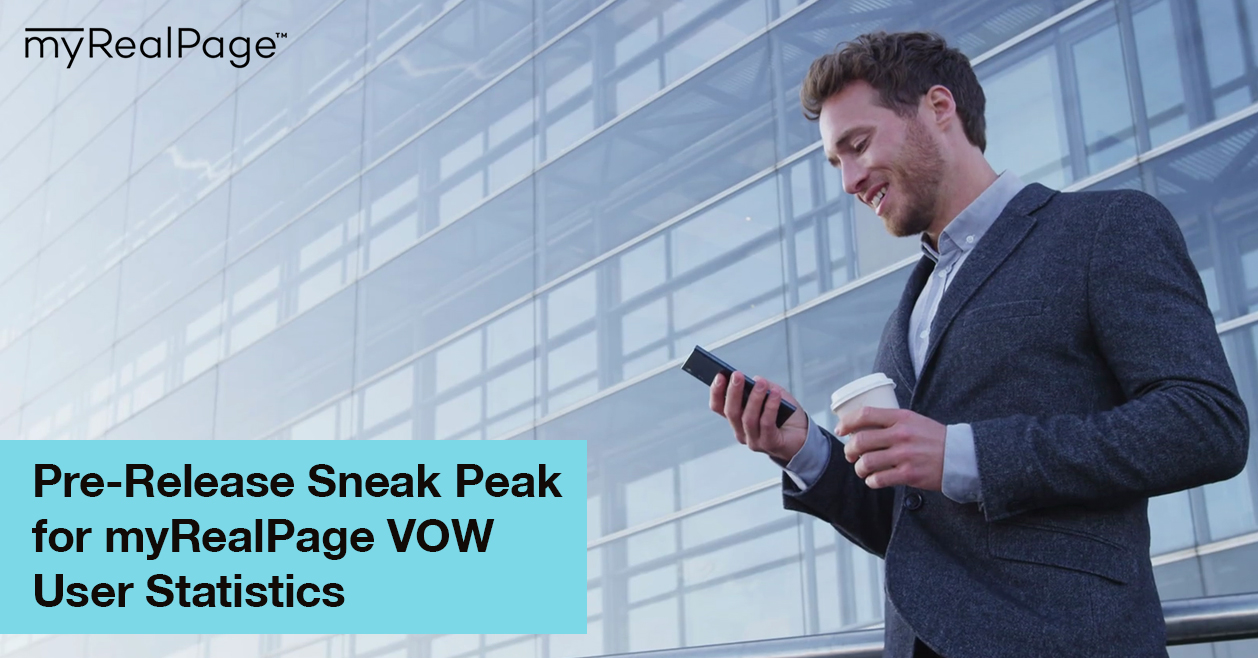 This is not an official release announcement, but I thought I would put it out there even though we are still tweaking this feature and collecting feedback.
It is becoming increasingly apparent that a convincing measure of your real estate website's success (or practically any business website, for that matter) is the conversion rate that it generates for you. It is the rate at which web visitors decide to "stick" with your website: sign up and continue using services and tools that you provide through your website. These visitors become your leads, eventually some become clients, and the more useful tools and facilities you can provide to them online, the happier they will be.
In this context then, it's very important to keep track of what your signups are doing and how they are using your website, listings and IDX. It can give you a great insight into how you can help them. Enter myRealPage VOW user statistics. myRealPage has launched this new product a few days ago on a testing basis (the official product release is likely to come next week). The VOW user statistics provides a very powerful interface that can help you answer questions around 4 different pivots, such as VOW user, Activity, Activity Target, and Individual Target (a Target can be a "Listing", or a "Saved Search", for example). These 4 pivots are expressed via drop-down menus and they can be "stacked" or combined together. They can help you answer questions like:
What is the activity of a particular user in the last week
What searches have been saved this month
Who has been looking at listing details lately
Who has been looking at this property at 123 Main Street lately
Who has logged in in the past month
and all kinds of other questions…
Feel free to explore this feature and give me your feedback: I would love to hear from you: bill-at-myrealpage.com