QR Codes for Listings and Contact Info = better tools for your mobile users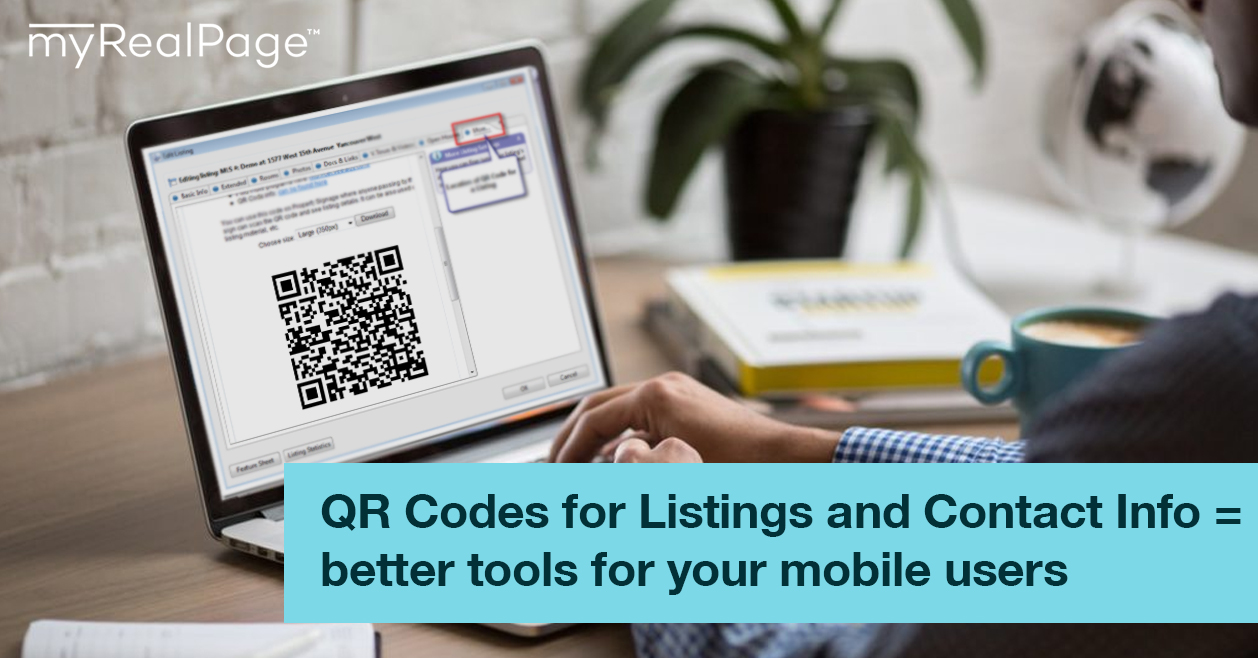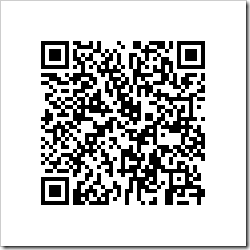 If you are wondering what a QR code is (http://en.wikipedia.org/wiki/QR_Code), don't worry! QR codes are just a variety of barcodes, the kinds you find on things you buy; except they are especially easy to scan for smart phones. Almost any modern smart phone can have a Barcode Scanner application installed and capable of scanning the codes using the built-in phone camera. What's interesting is that QR codes can make the smart phone do a bunch of interesting and useful things. For example, they can make the phone navigate to a web page, or they can automatically create a contact record and let the user save it; or create a calendar event. Now if you start thinking about it: QR codes provide an ideal connection between your printed materials and your leads equipped with smart phones: be it a property "FOR SALE" sign, or your business card, or a flyer. QR codes can even be scanned directly from a computer screen!
Here is a hypothetical scenario: imagine that someone is walking by your freshly planted "FOR SALE" sign for a property you have just listed. She notices the QR code with "SCAN THIS FOR LISTING DETAILS" caption nicely attached to the sign. Being a hip mobile savvy user, she pulls out her iPhone and scans the code; and within a few seconds she is looking at the full details web page of your listing, complete with all the photos, contact info, etc. She also notices your phone number and next to it another QR code that says: "SCAN THIS FOR MY CONTACT DETAILS". She does just that and instantly sees the QR reader create a contact record with your details and ask her whether she wants to add it to her Contacts. All this has happened without your lead typing a single character into her phone.
Think about the possibilities now. You can print a QR code at the back of your business card, on your listing materials, anywhere where you can save your leads some typing and instantly increase your mobile coolness factor!
MyRealPage now gives you a way to create QR codes for each of your listings, as well as for your Contact Information. Just download the resulting image and incorporate it into any printed material or signage as you see fit.
Here is quick sketch of what happens when you scan a QR code that takes you to a web page (URL):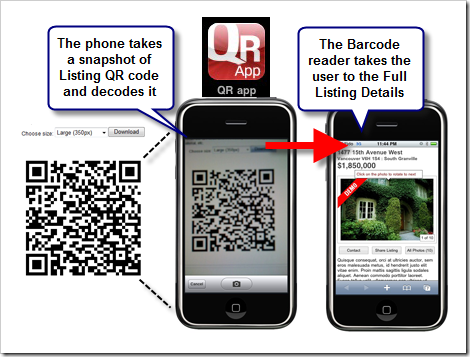 And a quick sketch of what happens when your Contact Details are scanned: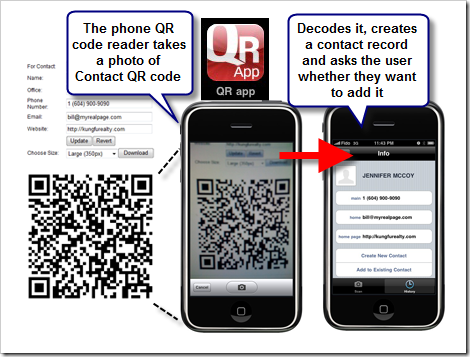 You can find your Listing QR code by simply clicking on the "More…" tab in your Listing editor in the Private Office: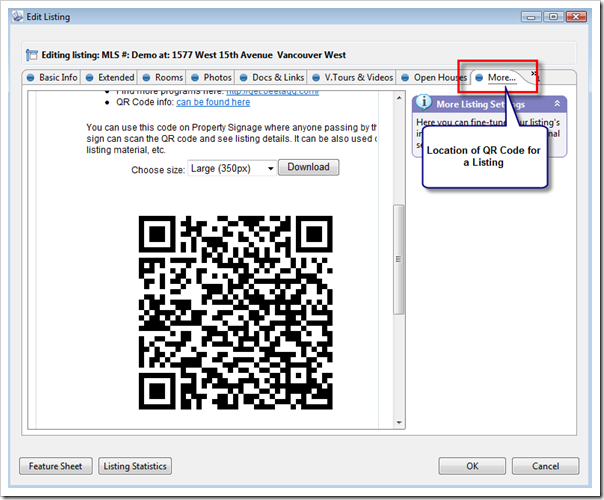 And you can find your Contact Info QR codes in the Listing Options under the "Listings" tab in your Private Office: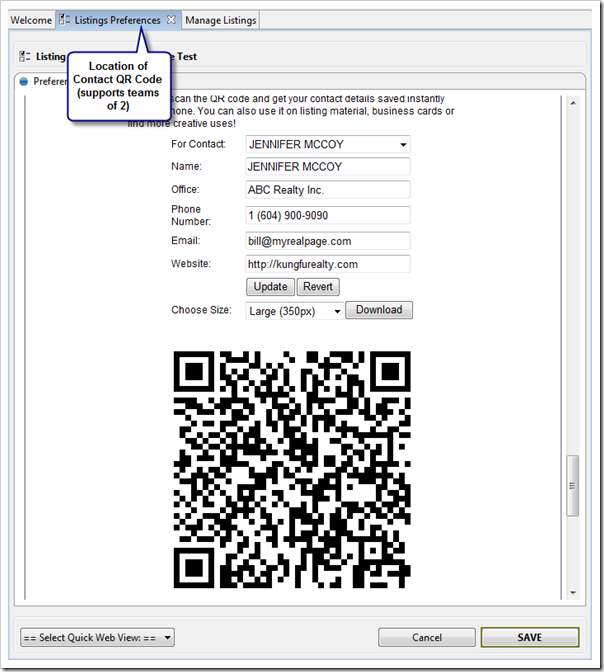 Do you have comments or suggestions? Do you know of a creative idea to use a QR code? Let us know!
— Brought to you by MyRealPage.com