What Realtors Need to Know about Smart Home Technology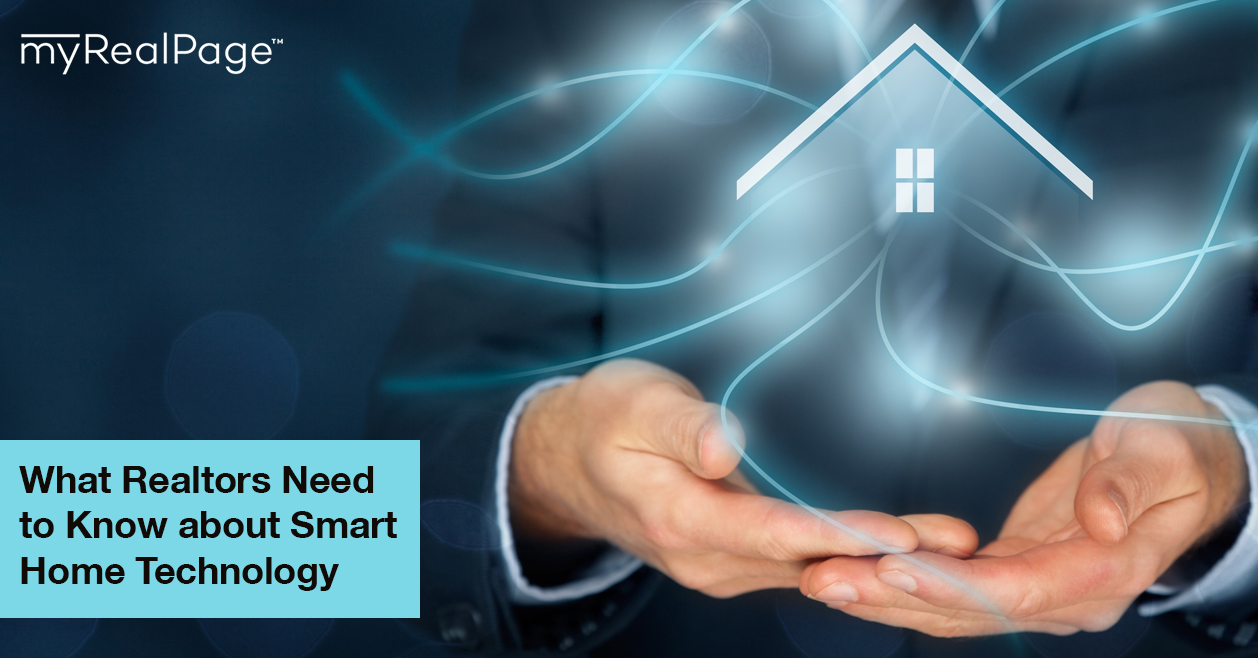 Smart home technology may be the "open-concept living plan" of this decade. Translation: it's what buyers are after.
According to a recent survey by August Home and Xfinity Home, 18 percent of respondents said they'd likely purchase a new smart home product over the next 12 months — including 56 percent of respondents who already have at least one such product.
Another similar survey by Coldwell Banker had comparable results; nearly half of the respondents either already own a smart home technology product or plan to purchase one this year. Of those who don't currently own a product, more than one in four say they will by the end of 2016.
Why should realtors care? In a time when buyers are increasingly looking for products and solutions that will automate, streamline and simplify their lives, being savvy and up-to-date on the latest in smart home technology can help you stand apart from other agents.
Here are four kinds of smart home technology that realtors need to know about.
Energy
From both a cost and environmental perspective, solutions that can make a home "greener" are in high demand. Some products help homeowners make informed decisions about energy use, while others actually help conserve energy.
Standout product to know about: 
Energy-savers, like the ecobee thermostat. Equipped with WiFi and remote sensors, the ecobee addresses the hot and cold spots throughout the house, helping settle on a most desirable temperature. It can also conserve energy through its ability to measure both temperature and occupancy; it optimizes the temperature for energy savings while a homeowner is out of the house and for comfort while they're at home.
Safety and security
Technology is making it easier (and often cheaper) to up a home's safety and security ante. There are products and solutions to protect homes from break-ins, safeguard against accidents, and monitor activity from far away.
Standout product(s) to know about:
Smart locks, like the August Smart Lock. The small device gets installed on a door's interior and gives a homeowner the power to lock and unlock from an Android or iOS device, create virtual keys for guests, monitor who's coming and going, and grant or remove access for specific dates and times.
Don't forget about fire safety. The Nest Protect smoke and carbon dioxide detector fixes all the annoyances and inefficiencies of traditional monitors. Instead of fanning a smoke detector with a dishtowel after burning food, homeowners can silence the alarm from their mobile device. It identifies the source of danger (example: "There's smoke in the living room") and it self-checks its batteries and sensors throughout the day.
Central control
Products in this category can give homeowners information and control over a variety of home functions — heating, cooling, lights, WiFi, etc. — from one central device, often remotely.
Standout product to know about:
The Belkin WeMo suite of products offers control and monitoring of a variety of home activities, including lighting, power and even cooking. From a smartphone or tablet, a homeowner can turn lights on and off, switch off a slow-cooker, cut the power to an electronic device that was left on, and more.
Entertainment
The best smart home technology products for entertainment can take a homeowner's listening, playing and watching game to previously unimaginable levels.
Standout product to know about:
The Amazon Echo is a speaker-meets-Siri. Homeowners can tell it what they want to hear — the weather, the news, a certain podcast, a specific song. It can be a kitchen timer, it can order a pizza and it can manage to-do lists.
Are there any other smart home products your real estate clients have shown interest in?
Sources: Business Wire, ColdwellBanker