Technology That Can Help You Sell a Home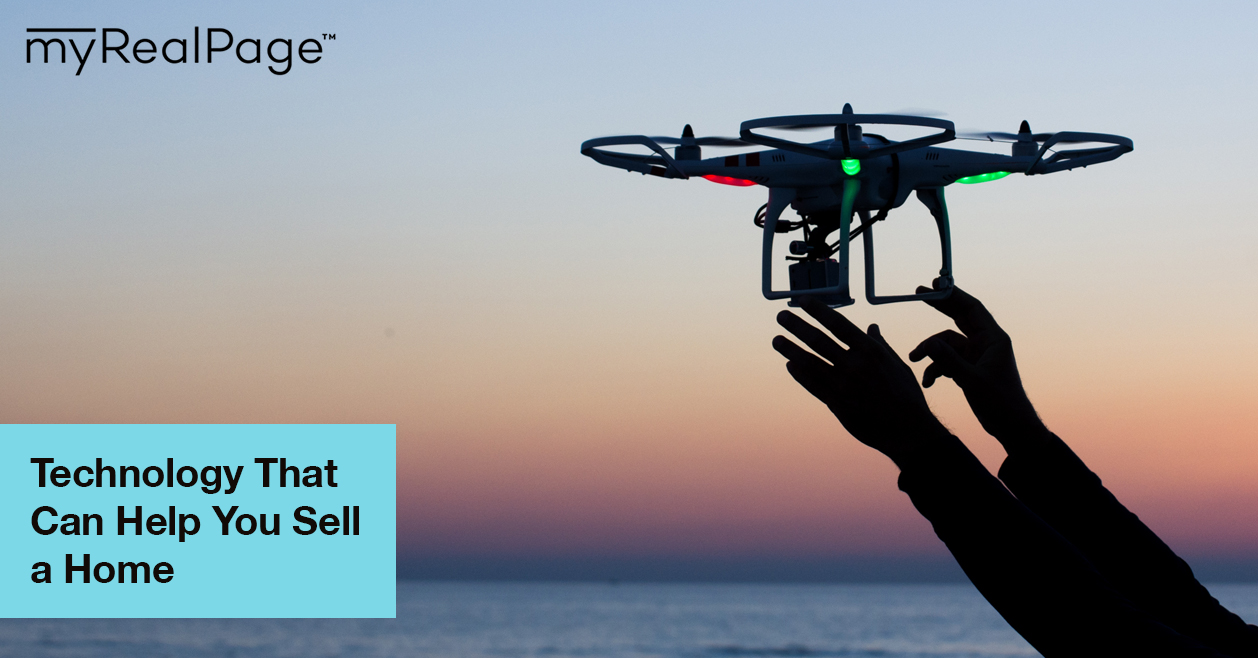 Realtors likely won't be replaced by home-selling robots anytime soon, but technology is changing the way homes are bought and sold.
But it's good news, not bad, for realtors.
Tech can help realtors sell homes smarter, faster and better. Here are four examples of technology that can help sell a home.
1. Virtual reality
VR is a game-changer when it comes to selling unbuilt homes.
Traditionally, buyers of pre-construction houses and condos looked at layouts and rifled through brochures of finishes to make their buying decision. Virtual reality lets prospective buyers strap on a headset and virtually "walk through" their potential new home.
These virtual tours give viewers a realistic understanding of the space and of different layouts, making it easier for them to make a decision. The application of VR to real estate is still pretty young, so the results aren't always perfect and it can be expensive to use; however, it will only be a matter of time before use of VR becomes commonplace for realtors and developers.
2. Drones
It's 2017 — you've seen the amazing photographs and video footage that drones can capture. Imagine using that same incredible imagery to sell a home. Drones can give you a great competitive edge when used for marketing listings. Possibilities include:
Showing off a beautiful backyard, or expansive property

Providing a look at the neighbourhood, or proximity to attractive features like waterfront or trail systems

Creating a room-by-room, 360-degree tour of a large home
The footage produced by drones provides a realistic and expansive view of a property, giving the viewer a much more informed sense of a home and its features. It could be enough to attract visits from out-of-town prospective buyers, or even a long-distance offer. Drone videos also make a great marketing tool; promoting drone footage of a listing is almost guaranteed to get you more clicks.
3. Virtual home staging
Almost all house-hunters start their search online, where strong visuals are essential for a listing to get clicks.
This can be a problem for brand new, remodelled or already-vacated properties that haven't been filled with the furniture and decor that help a buyer imagine themselves in the space.
Virtual home staging technology is solving that problem. Realtors and property developers can submit professional images of the home that the digital staging company then outfits with hyper-realistic images of couches, tables, bedroom furniture, lighting, and even artwork. The final products can be used online or in print.
4. Live video
Are you tired of reading our enthusiasm for live video yet? We've been talking about it so much for a reason: it's where the viewers are.
Realtors can use live video — on Facebook, Instagram, Periscope, etcetera — to their advantage for selling homes by streaming an open house or simply hosting a live walk-through. Live video makes home tours much more accessible to those who are out of town or crunched for time.
Is there a new technology you plan to use to up your real estate marketing game in 2017?