Reasons why you need neighbourhood pages on your website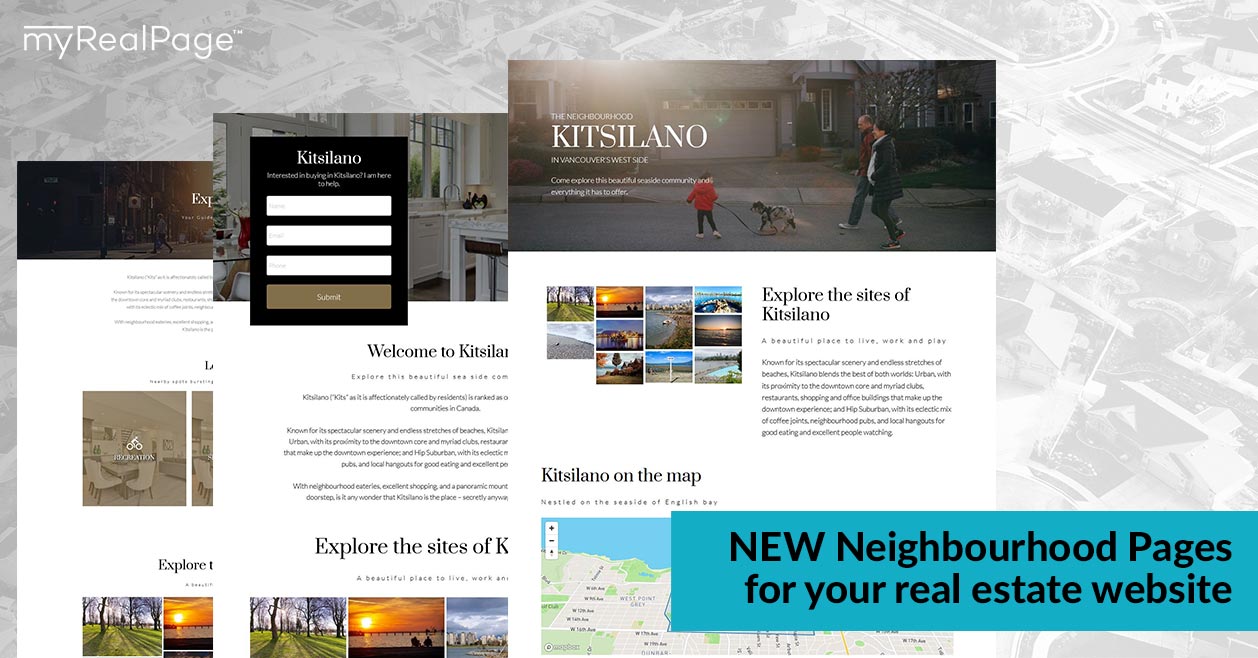 Creating neighbourhood pages for your real estate website is a great way to differentiate yourself as a real estate agent. With our new neighbourhood starter pages, becoming the "expert" of a given area is now easier than ever. Our team has designed pages that you can easily add to your website that are tailored to focus on a specific neighbourhood (and yes, this includes listings!). Drop in photos and area information with ease and turn yourself into the expert your future clients are looking for!
The advantages of having neighbourhood pages
Being the local real estate expert pays its dividends. Real estate purchases are a pretty big deal for everyone looking to purchase a property, so getting the help from an experienced agent who knows the local market is crucial. You can bet that people looking to sell or buy in a neighbourhood will "google it" first. The best way to become their agent is to have that information. Creating the neighbourhood page lets you be that information source.
Neighbourhood pages made easy
We've created the notion of Starter Pages for this very same reason. You won't need to reinvent the wheel. These are pre-made pages for you, just fill out the neighbourhood information and add a few pics and bam! You have your lead capture landing page ready to go!
Our neighbourhood pages include:
Contact Form

Space for detailed neighbourhood information

Gallery of Photos

Local Amenities

A space for listings – predefined searches

Maps

& more!
So what are you waiting for? Don't have a myRealPage Website yet? Take a look at our most current offer here.