10 Unique Closing Gift Ideas for Realtors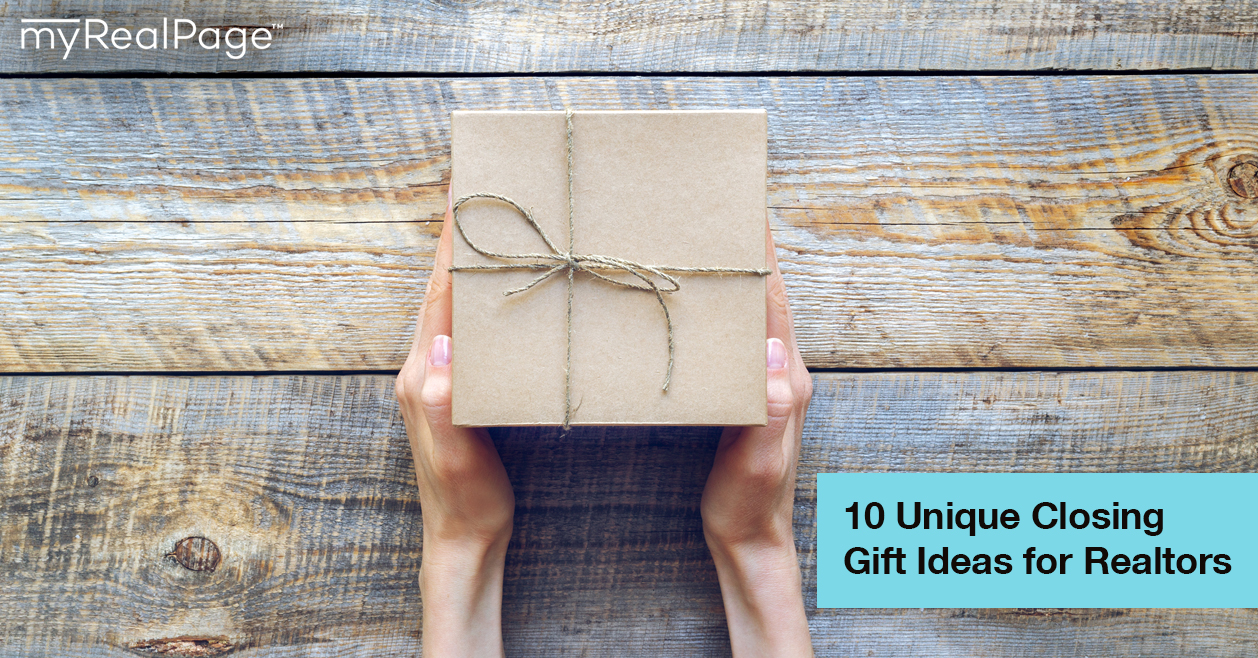 For realtors, sometimes it's just one mission after another.
After working closely with a homebuyer to find their perfect home, or working with a seller to find their dream buyer, the next mission becomes to find the perfect closing gift. This is a special exchange between realtor and client to tie up any loose ends and to leave a sweet, lasting impression.
For most clients, the gift is not so much about monetary value as it is about thoughtfulness or creativity, but sometimes it's tough to come up with a totally unique gift for your client!
So here are 10 closing gift ideas for realtors to get the creative wheels turning:
1. A vintage map
Depending on the neighbourhood, you may be able to find old maps of the area online or in archival sections of your local library.
If you live in a city that has weekly vintage markets (for example: the St. Lawrence Flea Market in Toronto), you'll be able to find old neighbourhood maps and antique neighbourhood prints for reasonable prices.
2. A spice rack
What homeowner doesn't want to break in their new kitchen with a delicious, home-cooked meal? Gifting a spice rack is a great way to be thought of each time your client enjoys a bite.
Not sure what spices to choose? Try pink himalayan salts or fleur de sel.
3. A local restaurant gift card
Is there a local cafe or restaurant near your client's home that you know they will enjoy? Giving a gift card may seem generic, but the key is to look for a place that delivers. Your clients will definitely be thankful for the easy and delicious meal in the first few weeks while they are busy packing or unpacking.
4. A birdhouse or feeder
If your buyer has a backyard, help them welcome birds into their new home with a bird feeder.
These feeders are relatively easy to set up and can bring a flash of colour to any tree or backyard, making home so much sweeter.
No room for a birdfeeder? Opt for a window box of fresh herbs like basil and mint.
5. A mailbox sign
You can't go wrong with a personalized mailbox sign with your homeowner's last name. If your buyers prefer to be more private, gifting a new mailbox with a fresh coat of paint or new shine is lovely as well. You could also gift a little plaque to deter junk mail – gotta love those.
6. Personalized cutting board
Whether it's a monogrammed cheese board from your nearby department store or a completely personalized board you order online, everyone loves to use stuff with their name on it. You can get one made for relatively cheap with a more generic "welcome home" message, as well.
7. Matching keyrings
How many people are moving into the new home? Gift matching keyrings to the whole family with the date they moved in.
For couples, you can even opt to include their initials. A pretty keyring is a practical and special gift that buyers will be sure to use.
8. A lucky tree
Visit the nursery of the nearby home and pick out a little tree to gift your buyers. Depending on where you live, this could be a sapling they can grow and nurture in the backyard or a simple potted plant for the living room.
A popular option is a money tree, which requires little light and signifies good luck.
9. A "welcome home" mat
The mat is the first thing many people see when entering the home so surprise your buyers with a new mat when you close the sale. The exact design will depend on your client's personal taste, but a neutral, friendly pattern is sure to please most.
10. A party
Offer to host a housewarming party for your buyers! Whether this is a few weeks after move-in or a little further along, if you have a friendship with your buyers, they will be happy to have some help with the planning.
And think about the leads you could meet!