10 Ways to Generate Leads From a Realtor Website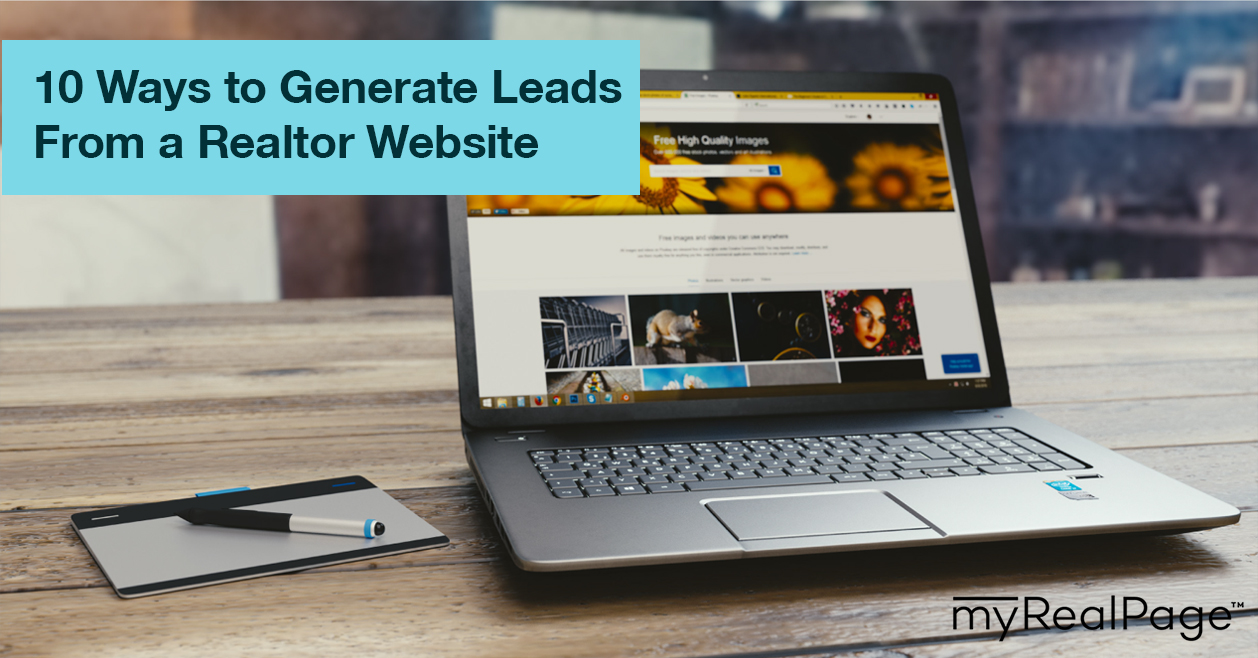 A website is about much more than
giving
information. A great website can help realtors capture more and better leads, and turn prospects into real clients. But it's not enough to throw your biography, phone number and a few photos up; it takes creativity to turn online eyeballs into real-life business.
Here are 10 actionable ways to generate real estate leads from your website – starting today.
Collect testimonials from past clients to post on your website. Make sure you have permission to publish their words and their name. Having recommendations featured on your site might be what's needed to convince a site lurker to take action and contact you. Pro tip: collecting and uploading headshots along with the testimonials makes them that much more stronger.
Start a blog on your website. Create neighbourhood guides, give advice on moving and renovating, and weigh in on market issues. Be sure to include external links to relevant websites and links to your own website pages. Share with friends and partners, and ask if they could link to it from their own websites and social media accounts.
Look for local sponsorship opportunities that reward sponsors with a highlight and link in online promotional materials. These could include local charitable events, conferences, and youth sports teams. These sponsorships position you in a favourable light and drive traffic to your website.
Make sure your website has obvious ways to contact you. Include your phone number and email address, your office location, links to your social media accounts and a web contact form. When someone does contact you, make sure you reply that same day.
Take the time to create in-depth profiles of your active listings. Instead of pasting an image of the MLS listing, write an easy-to-read description of the property (read: no real estate jargon), create an online gallery of images and, if possible, include a walk-through video. Don't forget to promote each new listing on social media and in blog posts.
Make sure your website looks great and performs well. A website that takes minutes to load will frustrate a viewer and drive them away. Try out Pingdom to run a performance test today. And be sure to avoid music, motion graphics and fancy fonts; keep things simple and modern.
Don't be afraid to ask your family, friends, partners and clients to link to your website, especially if you've done business together before. These links can drive new traffic to your site that you may not have otherwise captured.
Engage with your local community on Facebook, Instagram and Twitter. Share your blog posts, weigh in on the comments and questions posed by your network, and retweet and share things you find interesting or valuable.
Be consistent in everything you do. It can seem overwhelming to manage all your efforts but consistency is key to success. Create a schedule of what you need to post and update to stay organized.
Constantly review your efforts and adapt accordingly. Use tools like Google Analytics and Hootsuite (for social scheduling) to see what is attracting views and clicks, and what isn't performing well.
Bear these tips in mind, and start turning your realtor website into a prime source of leads for your business! (And give it even more of a boost with our new product, Market Insight! Make sure to check it out.)