4 Tips on How Realtors Can Use Social Media to Improve Client Relationships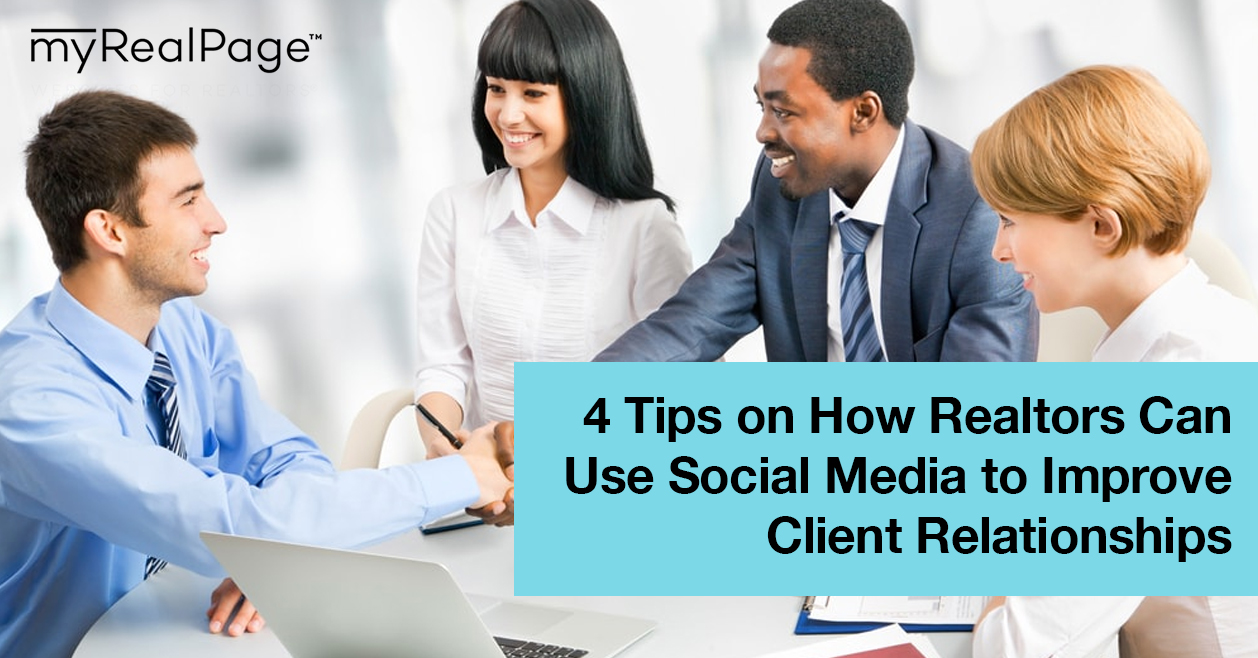 We often talk about how to attract client and leads using social media. After all, it has become an integral part of just about any online marketing plan, and marketing is of course very important in a field such as real estate.
However, one should remember that what happens AFTER attracting visitors and prospects is just as important as any part of the marketing funnel… if not even more so.
That's why today, we're going to give you a few quick tips on how realtors can use social media to improve client relationships.
After all, clients who like you not only come back, but also tend to bring their friends along!
Get to know your audience via interaction
As much as possible, try your best to interact with your audience. Reply to messages and comments, or comment on reviews or stories that they post on your Page or profile.
This is also a great opportunity for you to really keep your fingers on the pulse, so to speak. By interacting with your clients, followers, and fans, you can discover important information, such as who they are as buyers and clients, what issues are important to them, and what things they like or don't like.
This type of data can help you craft better offers, or at the very least, better content for your social media posts. It can also help you create better buyer personas that will ultimately lead to you making more informed decisions when it comes to your marketing strategies.
Post client features and/or case studies
Got a client who posted something nice about you and your business on their social media account? Share it (with their permission, of course)!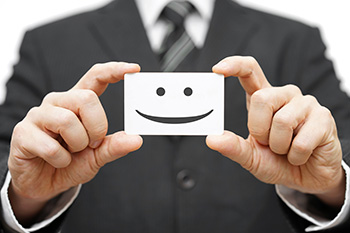 Were you able to help a client in a great way? Again, with their permission, ask if you could feature them, and make a quick case study to post on your site and/or your social media profile!
Take the time and effort to turn the spotlight on your followers, too. Not only will you be delighting them, but it also fosters a better sense of community and partnership.
Create contests and/or giveaways
Who doesn't like freebies and prizes, right?
Create a buzz with your client base by hosting even small contests and giveaways from time to time. It doesn't have to be a grand event, but no matter the value of the prizes, just make sure that it is something that they will find useful and/or delightful.
While you're at it, you can also use the contest itself to get your followers and clients to spread the word about you. This can be easily achieved by introducing contest mechanics that include sharing, retweeting, and/or tagging you to get more contest entries. Get creative!
Deliver great customer service
While we would of course like to avoid it altogether, sometimes, rough spots do happen to some clients. When it does, people nowadays tend to turn to the business' social media accounts as one of the preferred methods of getting in touch with you to sort things out.
This is especially important when the issue is addressed publicly, such as in tweets, and the comments or reviews section of your social media page. How you interact with the client, and how you solve the issue will be out in plain sight and hence under scrutiny.
Don't be fazed, though, and instead, treat it as a chance to showcase your business' effectiveness. Nothing solidifies a solid relationship between a business and a client more, than stellar customer service… and it also helps that people tend to recommend companies who helped them out of a snag!
These are but a few of the many ways that one can build better client relationships via social media. How about you? Do you have any tips and tricks you want to share? Feel free to do so in the comments!