5 Podcasts That Realtors Should Be Listening To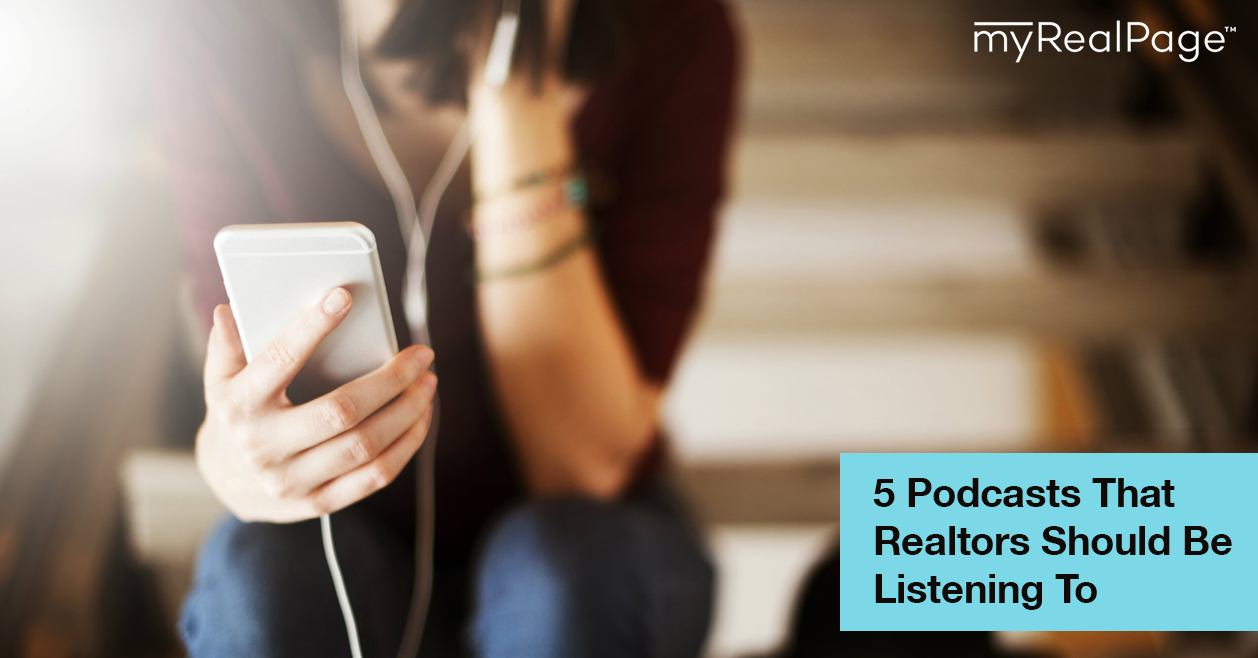 Did your relationship with podcasts begin and end at Serial?
Consider hopping back on the proverbial horse; there's a slew of real estate podcasts that can help you, the realtor, improve your business.
Here are our picks for the five best podcasts for realtors.
It's been about a year since Agent Caffeine released new episodes, but this is one podcast with archives that you should definitely be mining.
From 2010 to 2015, Agent Caffeine focused on discussing best practices and new tools that help realtors up their game.
Founder Kelly Mitchell, a seasoned entrepreneur and real estate agent, hosted a slew of guests from a variety of backgrounds to share their own knowledge — everyone from digital marketing strategists to neuroscience researchers to loan experts.
The best kick-in-the-pants is often hearing the success of others in your field.
That's the point of Super Agents Live, created and hosted by Toby Salgado, a serial entrepreneur and investor who's well-acquainted with real estate through house-flipping and investing.
Salgado interviews the top real estate agents in the U.S., inviting them to share stories from the battlefield, their road to success and the strategies they find most effective.
Tim and Julie Harris are in-demand real estate coaches who got their start as incredibly successful agents in Ohio.
They offer coaching programs, publish a blog and host a podcast program with topics that extend beyond the reach of real estate. The duo looks at helping the real estate agent as a person — not just as a business owner.
Past episode topics include "10 Ways You Allow Toxic People to Kill Your Dreams," "12 Bad Habits Wrecking Your Real Estate Success," and "Your 5 Step Offense Plan To Getting BIG Price Reductions."
This podcast isn't targeted to real estate agents specifically, but to anyone who wants to improve their own digital marketing efforts.
The Agents of Change Podcast aims to teach listeners how to work with SEO, boost their online presence, succeed on social media, increase web traffic and convert visits to business.
Guest marketers from a variety of industries share wisdom and best practices.
Out of Australia, this program covers anything and everything related to real estate
property management

how agents can harness social media

recruiting staff

finding sellers

finding areas of specialization

time management

working with all kinds of buyers

and much more.
Bonus: this podcast doesn't require a long attention span. Most episodes are about 10 minutes long (or less), so you can squeeze one in during your commute, or before a meeting.
Did we miss any that you enjoy? Let us know in the comments.