30 of the Best Real Estate Memes to Use in Your Social Media Calendar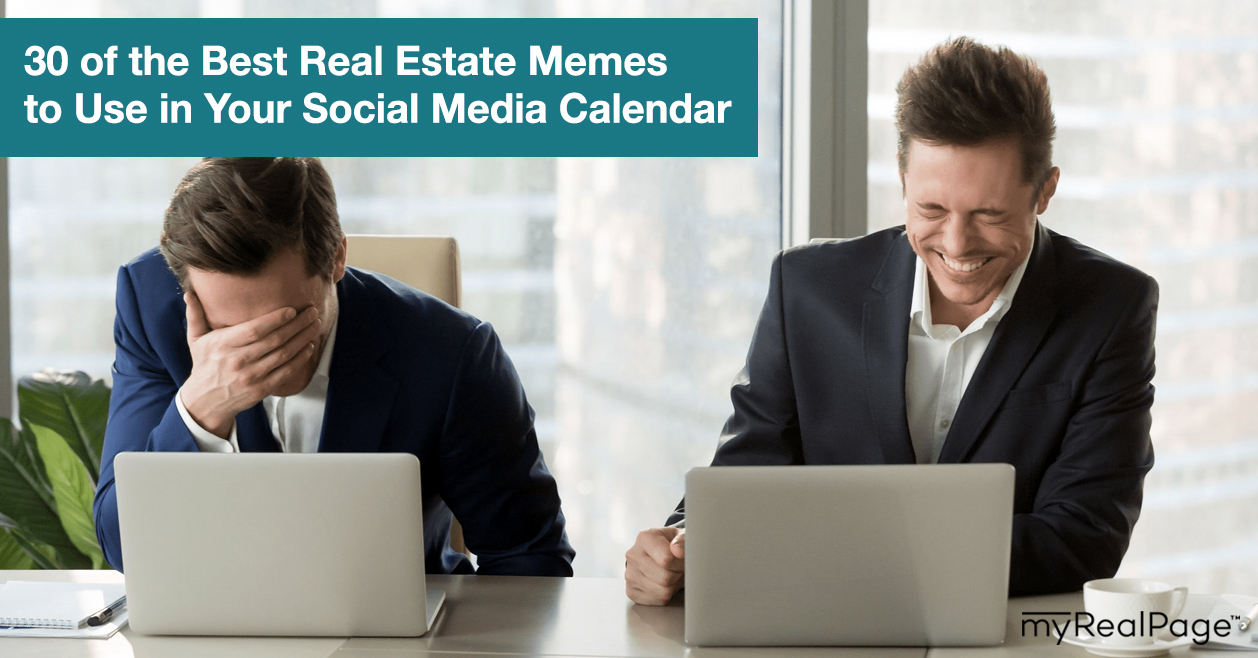 They say a picture says a thousand words.
If that's the case, memes say it all.
Who doesn't love a meme? Something about the combination of words over a fitting image makes the message universal.
That's why they're so popular on social media — they can instantly convey a thought or feeling in a funny way.
Real estate memes can play a role in your social media calendar. They can help break up your regular posts (listings, real estate tips, and so on) with a dose of humour.
Not sure where to look? How about right here?
We've got 30 of the best real estate memes for your social media calendar ready for you to use, along with ideas for captions. Just download and post!
Do you use memes in your real estate social media calendar? Why or why not?