PRODUCT UPDATE: Announcing the myRealPage + Zapier Integration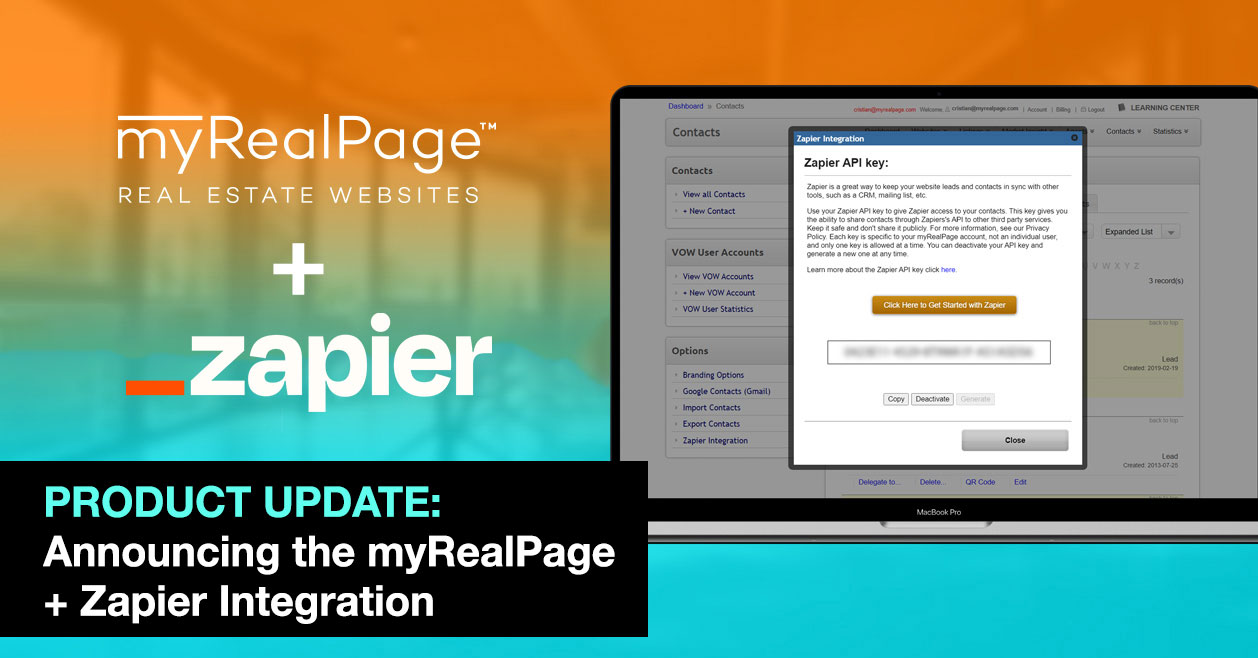 We're very happy to announce the launch of the myRealPage app for Zapier!
You can now do even more with your contacts from your myRealPage website, by connecting it to other marketing and productivity apps such as Slack, Gmail, Google Sheets, CRMs, MailChimp, and more… all via the MRP and Zapier integration. This can help you automate tedious tasks, and make it easier to manage your contacts and pipelines!

What is Zapier?
Zapier is a service that basically helps all of your apps work together by moving data between all of them. When information is moved, this is called a "Zap", and this connection between two or more apps is what helps create an automated workflow.
Zaps can be set up in a variety of ways, ranging from super simple setups, to the most sophisticated workflows. Imagine being able to automatically populate your newsletter mailing list in MailChimp, or having your CRM take care of the nurturing process of any leads or contacts. The possibilities are endless with the 500+ apps that Zapier currently supports.
Now, with the integration with myRealPage, you can set it all up straight from your MRP website.
Getting started
Getting started is super easy! We've prepared a step-by-step guide on how to get your myRealPage Private Office connected to Zapier. Just click here for the instructions.
Questions, thoughts, or concerns? Feel free to report any feedback or problems with this integration by contacting our Support Team at https://myrealpage.com/contact.
You can also check all of our recent product improvements by visiting this link.