Facebook Groups: Where Realtors Should Really Be Advertising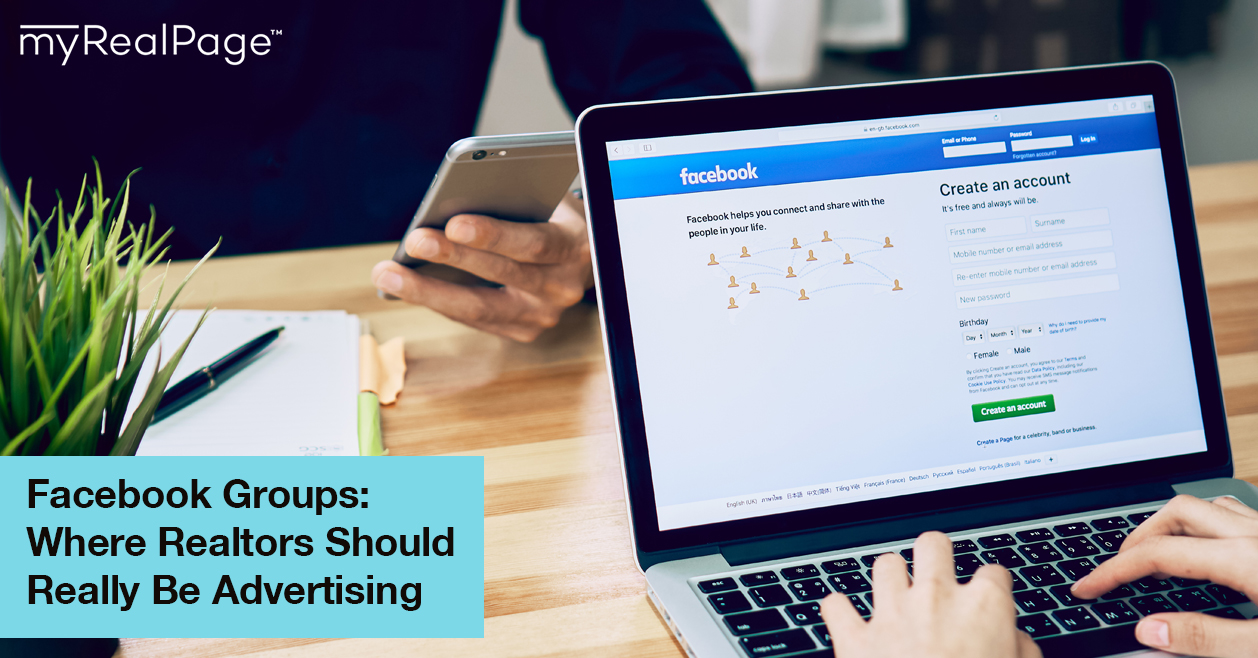 Facebook is arguably the most touted online platform for reaching audiences and advertising to prospective clients. With its almost 2 billion daily active users, it's no wonder that Facebook is a hotspot for commercial activity.
For realtors, the opportunities for advertising your real estate services via a Facebook page are pretty straightforward. A Facebook page with lots of likes and positive reviews ensures that you have an online presence. Consistent content sharing and posts ensure that there's a community surrounding your page. And setting up a few ads ensures that people who don't follow your page (yet) are able to see your messaging, as well.
But there's one more place that's worth spending time in on Facebook.
Facebook groups.
Facebook groups are online communities centered around one idea, affiliation, interest or neighborhood. They are filled with active members, organic conversations and most importantly, opportunity.
But be warned: many of these groups are strictly monitored. They are not a place for blatant advertising or spam, but a forum for collaboration.   
Here are the best ways real estate agents can leverage Facebook groups as a community to acquire leads and ideas from.
By neighbourhood

There are many Facebook groups that are centered around a residential area or district. These groups often share updates on community events like barbeques, park days and summer movie nights.
Joining a local group that your business is located in is a great way to get to know your neighbors. A good start might even be to host an open house and invite members to join – just be sure your post is relevant and you're not spamming.

By hobby

Search for local Facebook groups about home renovation, interior design, furniture trades or any other home-related interests. Not only are these communities that are primed for updating their estate, but these groups can be a source of handy info for your clients and prospective new homeowners, as well. Being friends with people who have an eye for design never sounds like a bad idea either. escortannonce.net/escorts/paris/
By Expertise


There are lots of knowledge-sharing groups. For example: new homeowners or realtors in a certain area. These are great to join both as a student and a teacher.
There's also the in-group function of chats, where you can talk one-on-one with someone without having to add them as a friend. This opens up time for hosting advice or free consultation sessions. A group of like-minded professionals congregating online also allows for referrals and job opportunities to be passed around.  
But the best thing you could do? Create your own Facebook group based on your neighbohood or niche interests that define your brand as a realtor.
Whether you create your own group (perhaps inspired by this post?) or simply join a few that are already available, remember these simple guidelines: only share information that is relevant, useful or humorous to the community and most importantly, remember that you get back what you put in.
If you've started your own Facebook group already, drop your link here!