Five Niche Real Estate Markets You Could Specialize In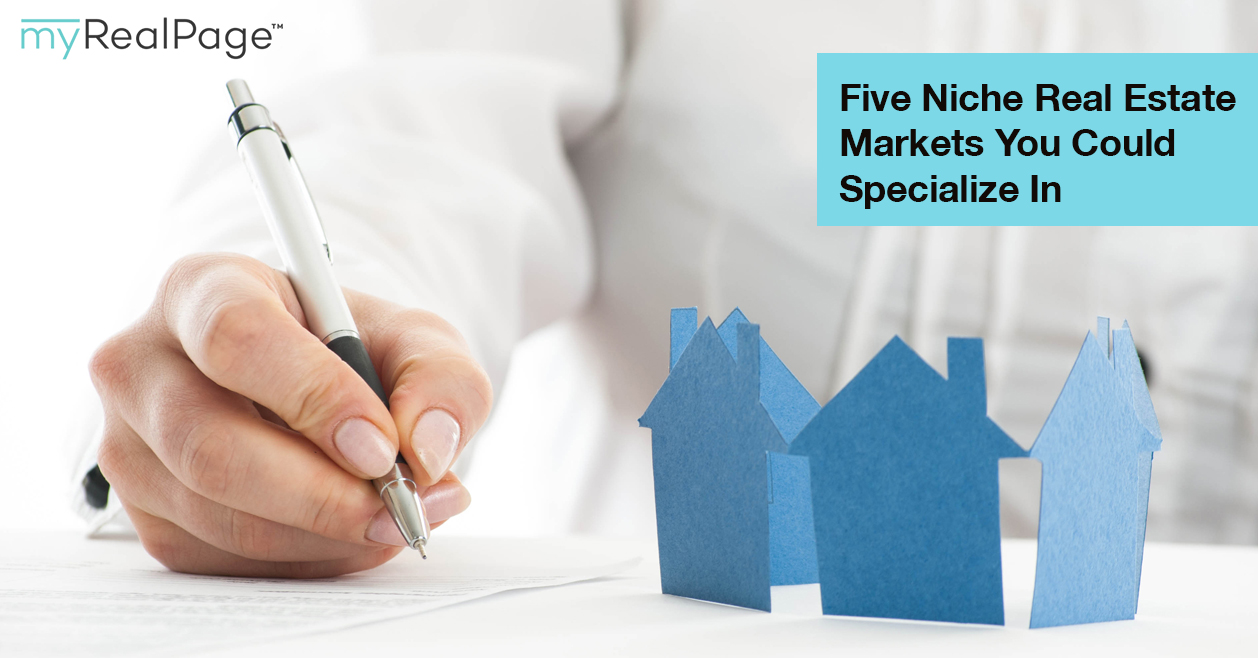 There is no shortage of capable realtors. Sellers and buyers don't have to look very hard or long to find someone suitable. And thanks to hot markets like Toronto and Vancouver, as well as television shows that glamourize the lifestyles of successful real estate agents, some markets are seeing new agents coming out in droves.
That's why it's important for realtors, perhaps more than ever, to set themselves apart. A great way to do that is to establish yourself in a niche market, positioning yourself as an agent who uniquely understands a particular demographic of the population.
Not sure what that niche could look like? Here are fives ideas on niche markets you could specialize in.
Young families
Parents with young children or first-time babies on the way often need to upgrade their living situation and move into a home that has more space, and is better situated when it comes to safety, parks, daycares and schools. You could be the agent who knows what new families need most.
Accessibility
Physical disabilities can make searching for a home an unusually difficult endeavour. A client searching for an accessible home may feel frustrated by the options and misunderstood by those who do not fully understand their needs. To work in this underserved market, start by learning the ins and outs of your province's accessibility laws, develop a deep understanding of what makes a home accessible and study what's available on the market.
Environmentalism
Being "green" is important to a growing number of home buyers. They want efficiency, conservation and innovation without sacrificing comfort and style. To be the environmental expert realtor, you need to be abreast of the latest energy-conserving home features, the energy and cost savings, any available government incentives, and the home features and materials that aren't eco-friendly.
First-time buyers
Individuals and couples who are new to the market will have plenty of questions, and they may be either extra cautious or overzealous. An agent who specializes in first purchases needs to be a gentle leader, providing support, education and advice without ever being pushy, impatient or condescending.
Investment properties
Shopping for an investment property can be a much different game than looking for a home to live in. Buyers hunting for a place to put their money into will be concerned with current and future performance of an area, manageability and upkeep required, and ideas on how to maximize potential. A realtor who focuses on investment properties needs to have a keen business mind in order to help a client strategize routes to returns, as well as a knowledge of the area and of the property from the perspective of an investor. It also doesn't hurt to personally own or have owned an investment property.
Or, if all else fails, you could do something like this.