Get Inspired By These REALTORS® Who Are Winning the Instagram Game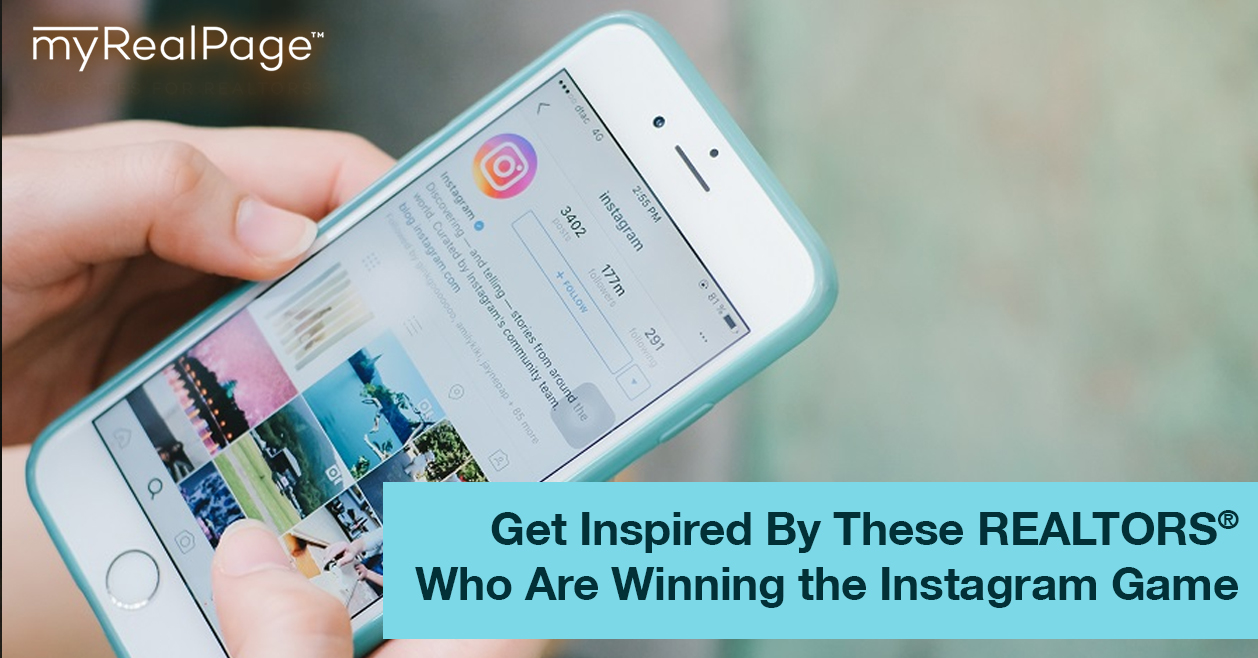 This post was updated on 10/02/2020.
Real estate marketing has always used compelling photos and videos to lure in potential clients.
So when Instagram came on the scene, it was a marketing match made in heaven.
The most successful real estate agents on Instagram are sharing images of everything – from office antics to neighbourhood hot spots to gorgeous homes – to help promote their businesses, deepen relationships with their followers, and attract new potential clients.
Get inspiration for your own Instagram strategy from these fellow REALTORS® (including a few myRealPage users) who are totally winning the 'gram game.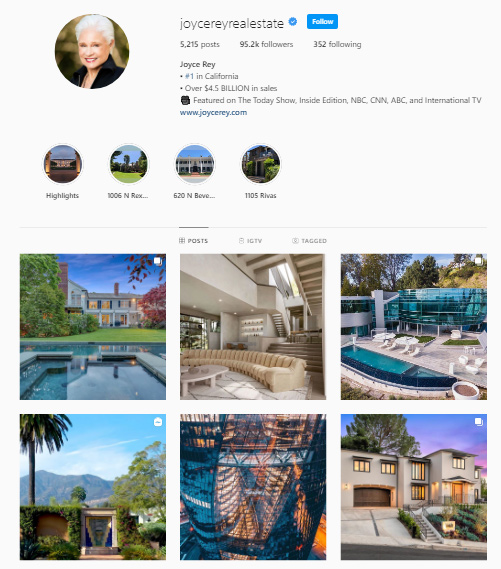 Joyce Rey is proof that Instagram isn't just for the kids.
A longtime agent in California with more than $4.5 billion in sales under her belt, Rey is killing it at Instagram.
She posts a mix of personal and lifestyle photos, and high-quality, professionally branded images and videos of insanely beautiful real estate.
It's working: she has more than 95,000 followers.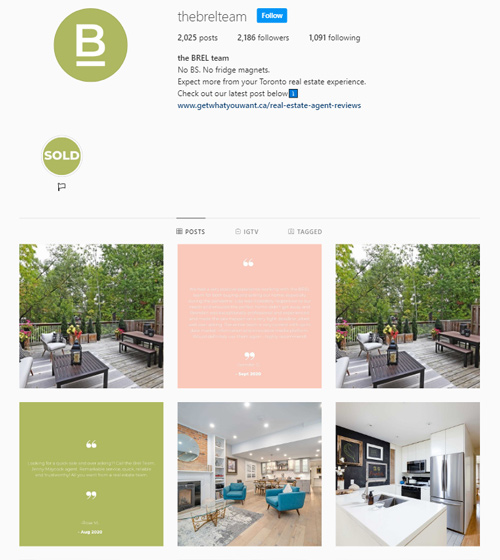 Instead of just throwing up photos of listings, this team of real estate agents tells Toronto's story!
Whether it's a snap from a delicious brunch spot in town or shots of unique furniture from their fave antique shop, the BREL Team does a great job at showing off the very best of their city.
Taking Instagram followers on adventures through various Toronto neighbourhoods isn't just a great way to keep people engaged, it also helps drive an important point home: BREL knows their town better than anyone else out there.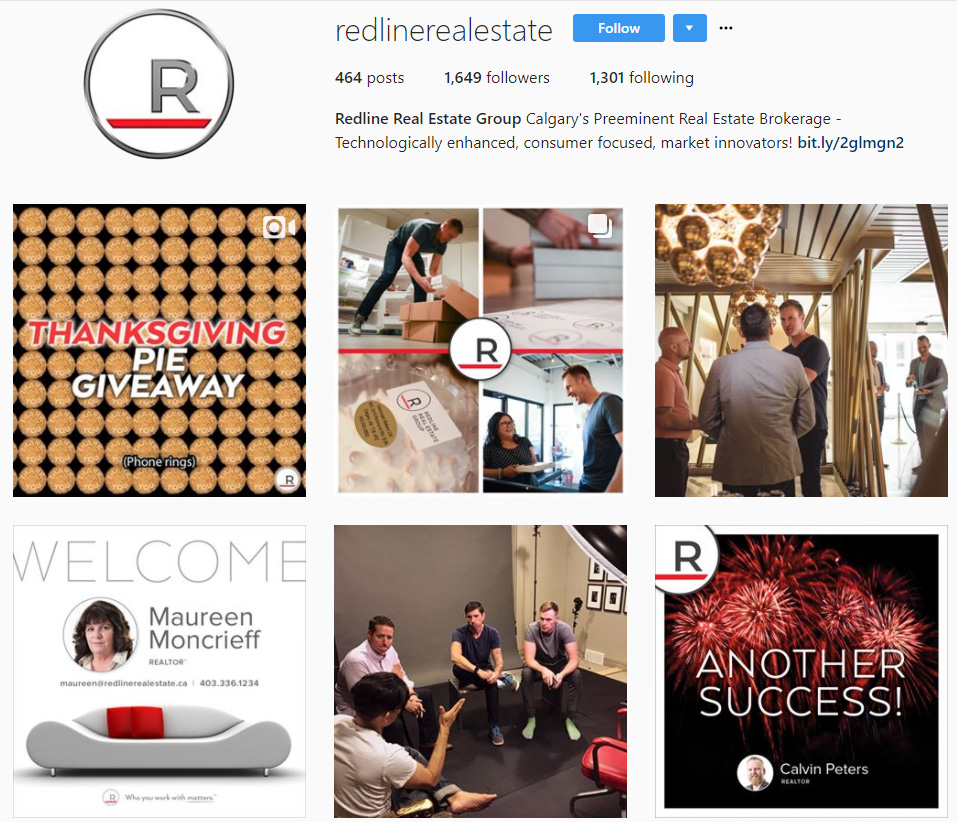 Sharing the behind-the-scenes action of your business is one of the best ways to connect on a personal level with followers, and that's exactly what Redline does so well.
Redline's followers see community charity events, inspiring messages and funny tidbits, and even listing video shoots through fun clips and photos taken by the agents. Showing a little humanity is key to building relationships over social media, which is why Redline works hard to share as many real-life moments with their audience as possible.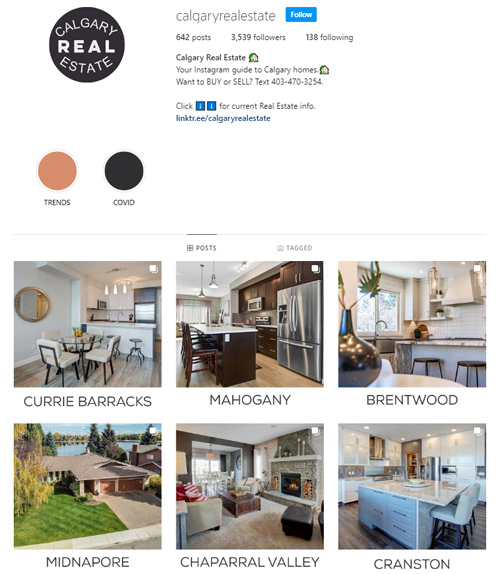 Think you know all that the Calgary real estate scene has to offer? Well, get ready for Grant Smith (a myRealPage rockstar) to school you.
Hundreds of high quality pictures (with his own branding) featuring million dollar luxury listings pepper this successful REALTOR®'s Instagram account, but it's the variety of house tour clips that really make Smith's channel something special.
Usually associated with promo for his open houses, the video clips work wonders on generating interest and buzz — just ask his gang of nearly 3,500+ followers!
Let's be Instagram friends! Follow us @myrealpagecom. Comment below with your handle so we can check out your feed.