INFOGRAPHICS: August 2019 FVREB Fraser Valley, South Surrey, Etc. Market Reports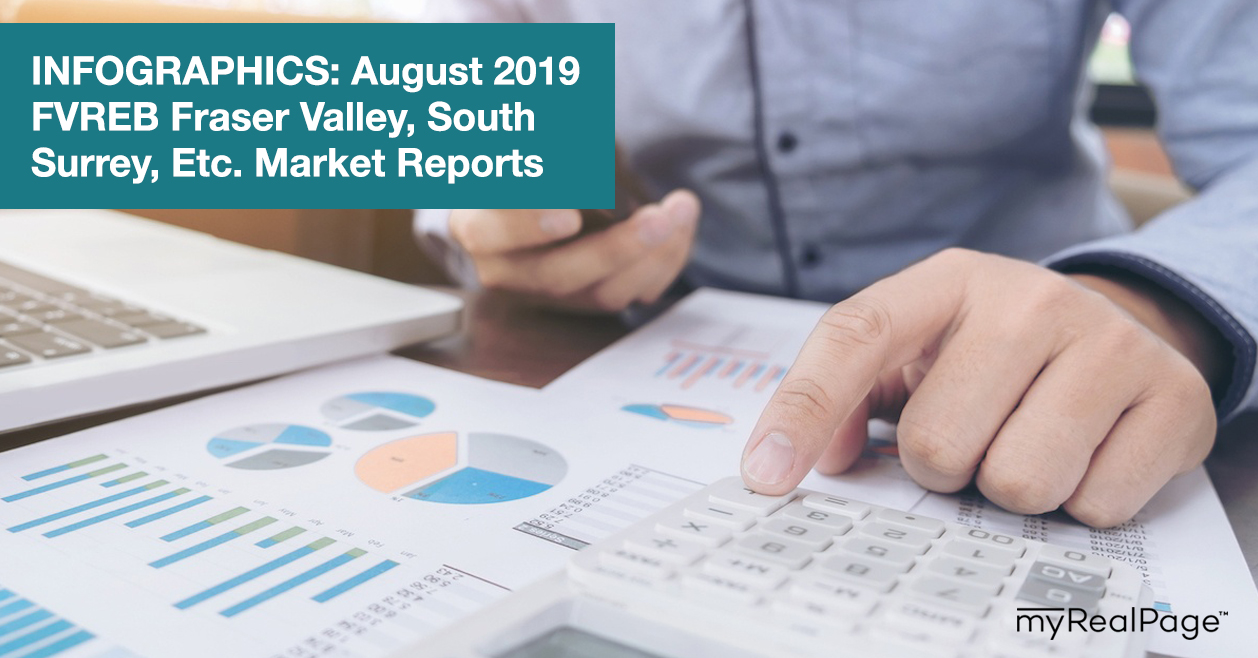 We're diving into the Fall season pretty fast, and things are looking good for Fraser Valley. Here are this month's market updates for the Fraser Valley Real Estate Board (FVREB).
As noted in their latest market update, the Fraser Valley housing market continues to stabilize as sales pick up compared to last year.
For the second month in a row, home sales in the Fraser Valley surpassed 2018 levels bringing the market closer to historical norms.
The FVREB processed 1,297 sales of all property types on its Multiple Listing Service® (MLS®) in August, an 11% decrease compared to sales in July 2019, and a 12.3% increase compared to the 1,155 sales in August of last year.
There were 8,040 active listings available in the Fraser Valley at the end of August, an increase of 9.6% compared to August of last year and a decrease of 3.6% compared to July 2019.
As pointed out by Darin Germyn, President of the Board,
"Compared to last year, this August has been quite robust. All property types are selling and we're seeing a resurgence in the single-family detached market. Across North Delta, Surrey and Langley, sales are up over 25 per cent.

It's great to see. We're returning to a normal, steady market. Our sales, new listings and number of active listings in August were all slightly below the 10-year average."
---
The following data is a comparison between August 2018 and August 2019 numbers, and is current as of September 2019. For last month's report, check out our previous infographic!
Or follow this link for all our FVREB Infographics!
These infographics cover current trends in Fraser Valley neighbourhoods that are within the FVREB.
Click on the images for a larger view!
(Protip: Make sure to grab the printable PDF version, too! It fits best when printed on A4-sized sheets, AND we've added an area on the sheet where you can attach your business card! 🙂 )