INFOGRAPHICS: July 2019 FVREB Fraser Valley, South Surrey, Etc. Market Reports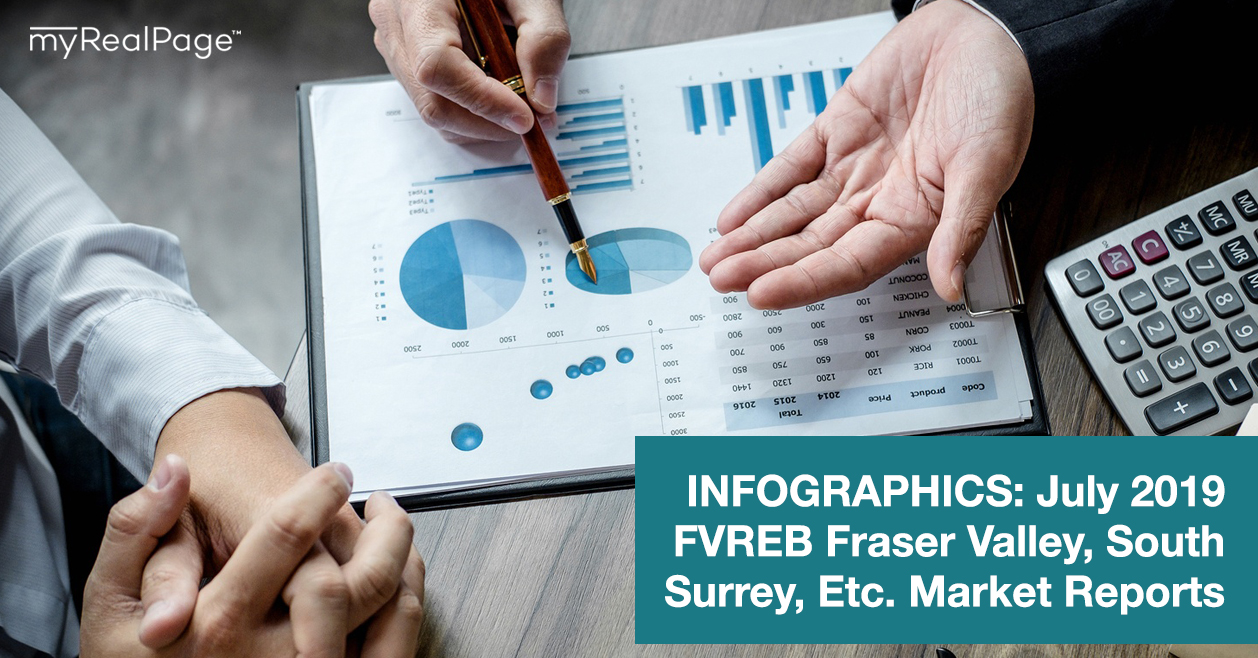 FVREB is now entering the month of August, and it looks like things have been looking great! Here are this month's market updates for the Fraser Valley Real Estate Board (FVREB).
According to their latest market update, Fraser Valley home sales rebound in July after a lackluster June. In their report, it is pointed out that there has been a noticeable lift in home sales and slight decrease in new listings bolstered the Fraser Valley housing market in July.
The Fraser Valley Real Estate Board processed 1,458 sales of all property types on its MLS in July, a 11.6% increase compared to sales in June 2019, and a 13% increase compared to the 1,290 sales in July of last year.
As noted by the Board's President-Elect Chris Shields,
"We've been expecting market improvement, but didn't quite anticipate July's momentum. We've gone from the worst June in almost 20 years to a July that's only slightly below the 10-year average. For both buyers and sellers, a return to an active, more balanced market is welcome news.

We attribute the change in July to pent-up demand and an increase in consumer confidence. REALTORS® in our market saw more activity at open houses and an increase in the number of first-time buyers. Data from our informal member market poll in July showed the highest level of first-time buyer purchases in the Fraser Valley since early 2016."
---
The following data is a comparison between July 2018 and July 2019 numbers, and is current as of August 2019. For last month's report, check out our previous infographic!
Or follow this link for all our FVREB Infographics!
These infographics cover current trends in Fraser Valley neighbourhoods that are within the FVREB.
Click on the images for a larger view!
(Protip: Make sure to grab the printable PDF version, too! It fits best when printed on A4-sized sheets, AND we've added an area on the sheet where you can attach your business card! 🙂 )