INFOGRAPHICS: December 2021 VIREB Vancouver Island Market Reports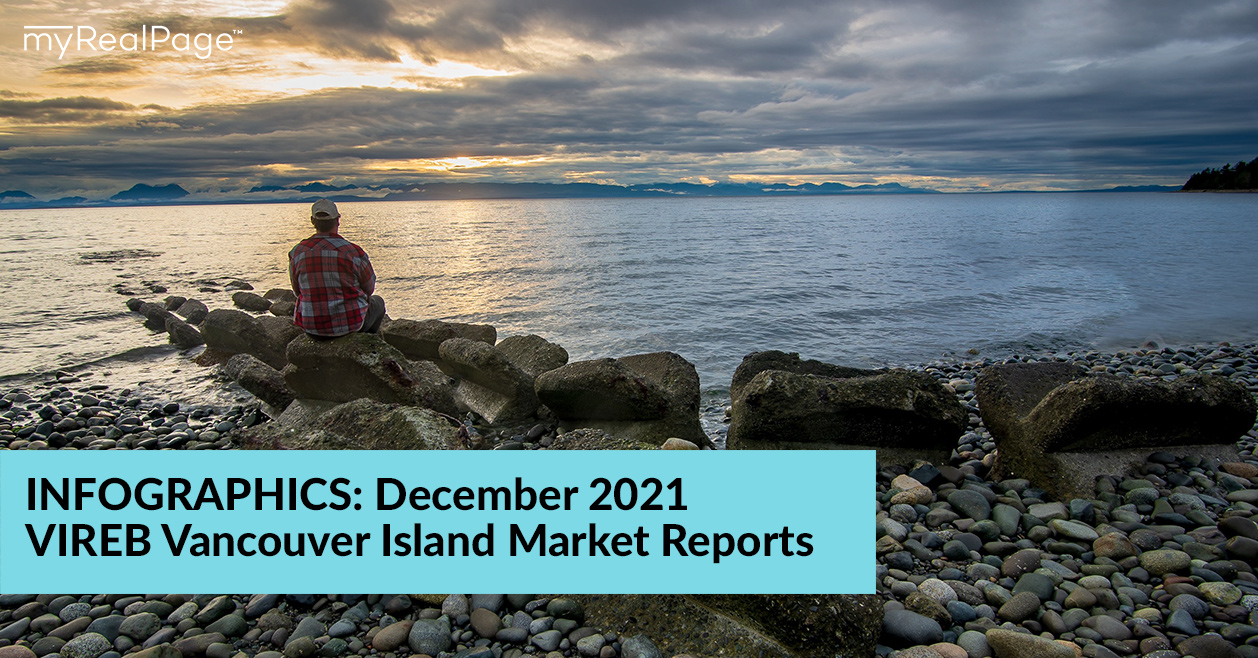 2021 ENDS WITH NEAR-RECORD SALES AND RECORD-LOW INVENTORY
The Vancouver Island Real Estate Board (VIREB) recorded 11,045 unit sales (all property types) in 2021, close to the 12,014 and 11,341 unit sales seen in 2016 and 2017. It is a remarkable outcome notwithstanding since it occurred amidst an environment of historically low inventory.
Based on buyer demand, 2021 would have likely set a historic sales record with sufficient supply. By category, active listings of single-family homes were 47 per cent lower last month than in December 2020 and down by 26 per cent from November. VIREB's inventory of condo apartments declined by 71 per cent from one year ago and was 30 per cent lower than in November. Row/townhouse inventory dropped
by 53 per cent year over year and was 13 per cent lower than the previous month.
Read the full report on VIREB website!
---
The following data is a comparison between December 2020 and December 2021 numbers, and is current as of January 2022. Click here to check out last month's infographics.
You can also view all our VIREB infographics by clicking here.