INFOGRAPHICS: January 2019 FVREB Fraser Valley, South Surrey, Etc. Market Reports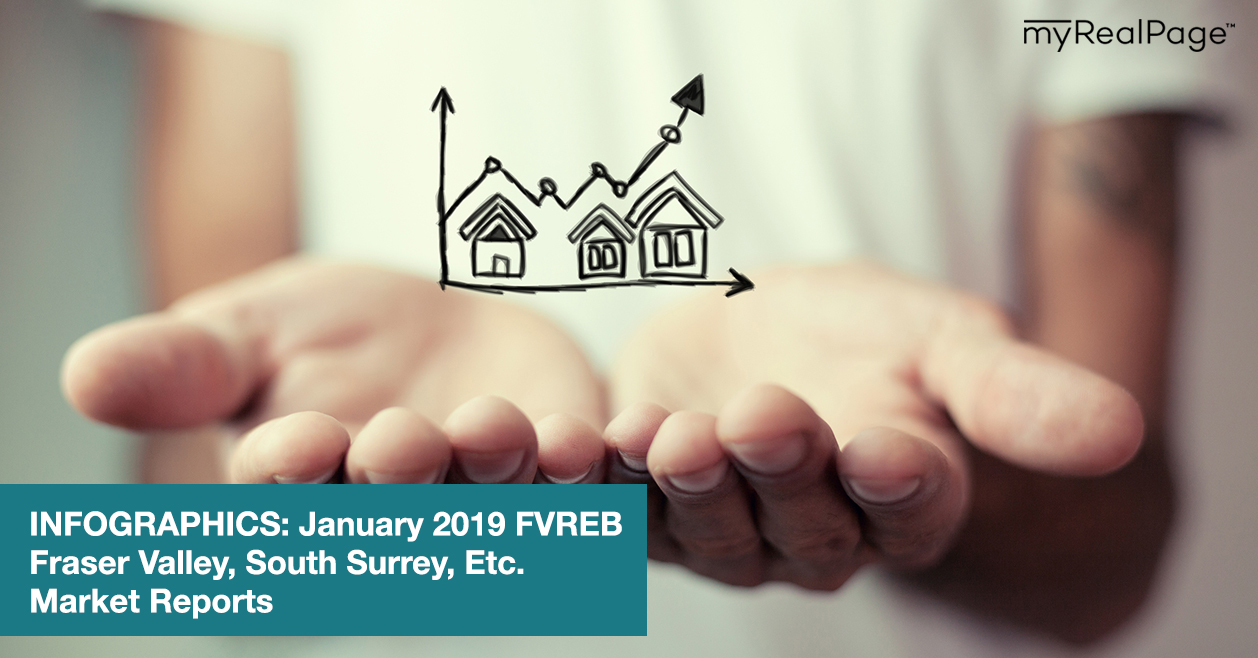 Welcome to February, and here are the January 2019 market updates for areas covered by the Fraser Valley Real Estate Board (FVREB)!
According to their latest market update, overall inventory levels continued to recover as market activity remained moderate through January.
President of the Board, John Barbisan notes,
"This remains a challenging environment for buyers and sellers alike. Factors such as reduced buying power, changing expectations for pricing, and a recovering inventory are all having an impact."
However, he has also pointed out that January months have historically started slowly, and the start of 2019 has been no exception. He also adds,
"Pricing for each of our major residential property types remains either stable or decreased in most areas. This isn't necessarily indicative of what's to come in 2019, but it reinforces the need to be aware of what's happening in your local market in order to be effective."
---
The following data is a comparison between January 2018 and January 2019 numbers, and is current as of February 2019. For last month's report, check out our previous infographic!
Or follow this link for all our FVREB Infographics!
These infographics cover current trends in Fraser Valley neighbourhoods that are within the FVREB.
Click on the images for a larger view!
(Protip: Make sure to grab the printable PDF version, too! It fits best when printed on A4-sized sheets, AND we've added an area on the sheet where you can attach your business card! 🙂 )