INFOGRAPHICS: January 2019 TREB Toronto Market Reports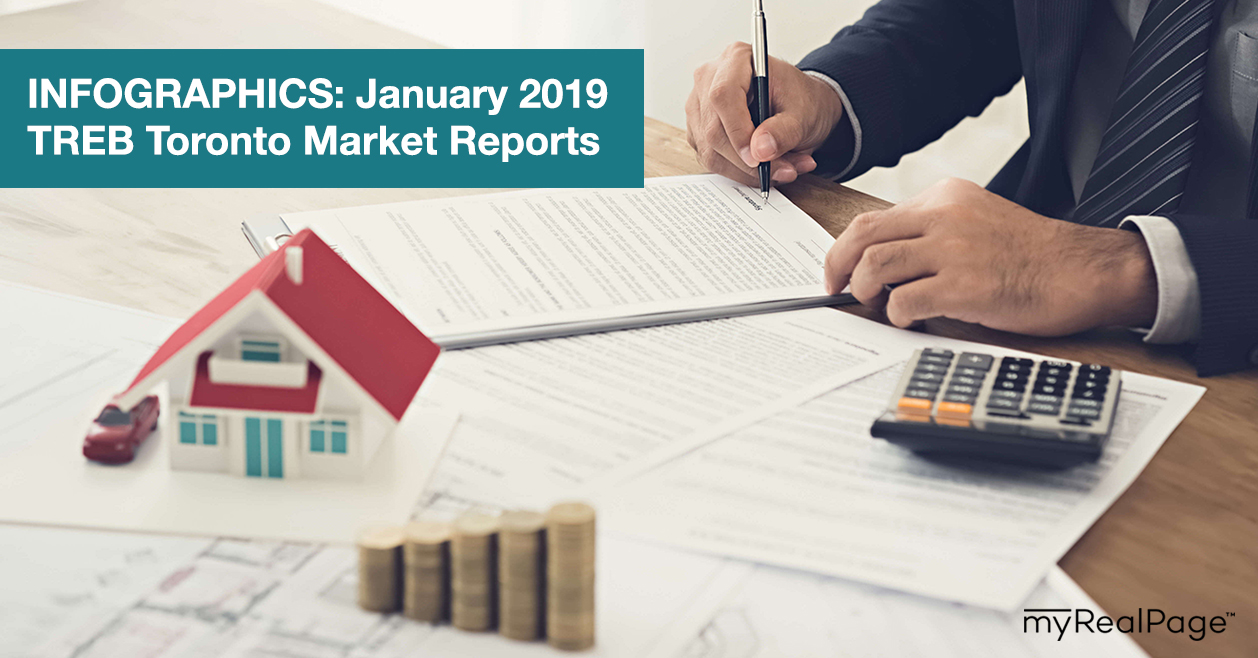 January went by in a flash! Here are the latest real estate market updates for areas covered by the Toronto Real Estate Board (TREB)!
In their latest market report, it was stated that GTA Realtors have reported that home sales are up by 0.6% in January 2019 compared to January 2018.
TREB President Garry Bhaura remarked,
"It is encouraging to see the slight increase in January transactions on a year-over-year basis, even with the inclement weather experienced in the GTA region during the last week of the month. The fact that the number of transactions edged upwards is in line with TREB's forecast for higher sales in calendar year 2019."
Meanwhile, TREB's Director of Market Analysis and Service Channels, Jason Mercer also adds,
"Market conditions in January, as represented by the relationship between sales and listings, continued to support moderate year-over-year price increases, regardless of the price measure considered. Given housing affordability concerns in the GTA, especially as it relates to mortgage qualification standards, we have seen tighter market conditions and stronger price growth associated with higher density low-rise home types and condominium apartments, which have lower average selling prices compared to single detached homes."
---
2019 Outlook
On top of the January 2019 stats, it is also worth noting that TREB has released their Year In Review and Outlook report for the year 2019.
The following items are simplified points from TREB's 2019 Outlook Report. However, we encourage you to read the report in its entirety. We have included a download link to the full report in this post.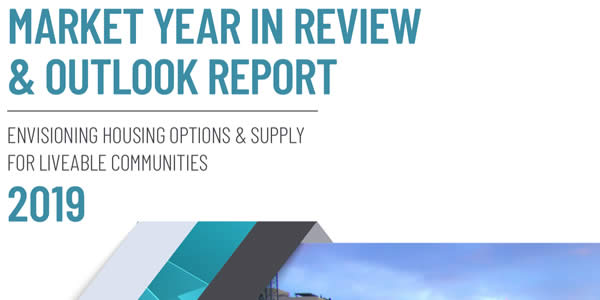 • 83,000 sales are forecast to be reported through TREB's MLS® System in 2019.
• Slightly tighter market conditions, similar to those observed in the second half of 2018, will support a moderate pace of price growth in 2019.
• The average selling price in the Greater Toronto Area will increase to $820,000.
• The condominium apartment market segment will continue to be the driver of price growth.
• Ipsos results confirm that the OSFI-mandated mortgage stress test has negatively impacted affordability. Higher density home types, which have a lower price point on average, have become more popular with intending buyers.
• The expectation is that the new listing trend will remain relatively flat in 2019. The Ipsos Home Owners Survey pointed to a slight dip in listing intentions this year.
• The rental market in the GTA is expected to remain tight in 2019. The supply of rental units could continue to be problematic in 2019.
---
The following data is a comparison between January 2018 and January 2019 numbers, and is current as of February 2019. For last month's numbers, check out our previous infographic!
Or follow this link for all our TREB Infographics!
For this month's update, we've also included a copy of TREB's 2018 Review and 2019 Outlook.
Click on the images for a larger view!
(Protip: Make sure to grab the printable PDF versions, too! It fits best when printed on A4-sized sheets, AND we've added an area on the sheet where you can attach your business card! 🙂 )
UPDATE: In January 2020, TREB has since rebranded to TRREB, the Toronto Regional Real Estate Board.