INFOGRAPHICS: June 2018 TREB Toronto Market Reports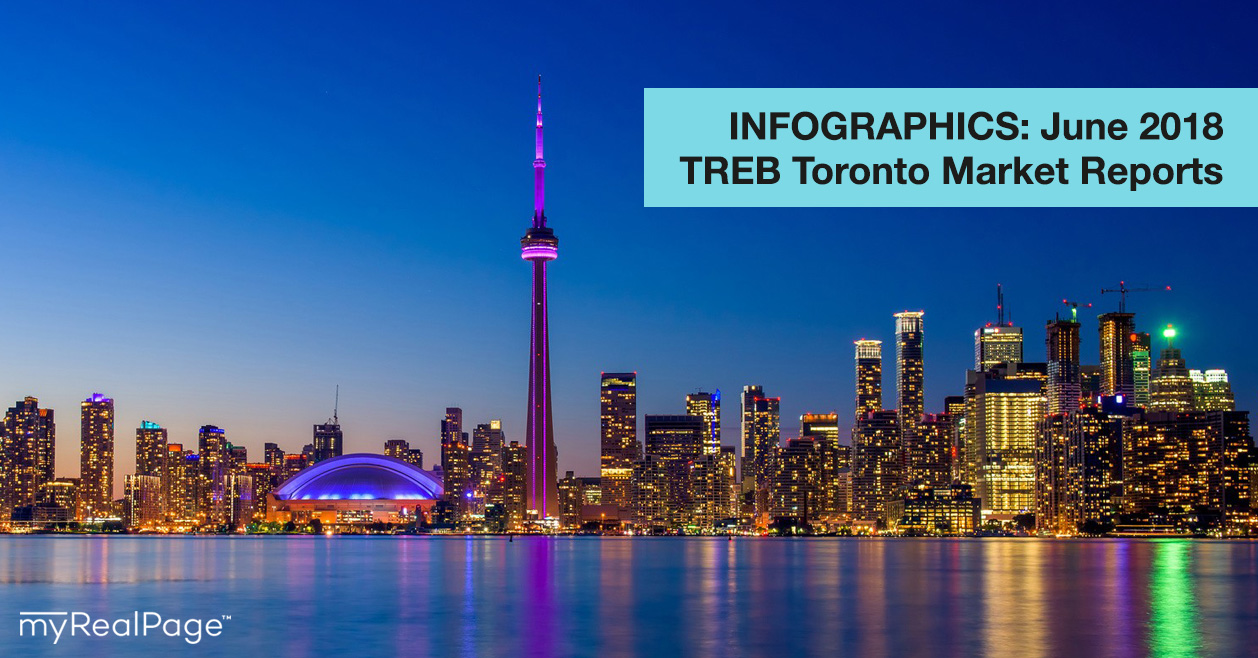 Here are some market updates for the Toronto Real Estate Board (TREB) for the month of June 2018!
According to TREB's latest media release, they are currently seeing some positive signs within the region's housing market.
Toronto Real Estate Board President Garry Bhaura has released the following statement:
"Home ownership has proven to be a positive long-term investment. After some adjustment to the Fair Housing Plan, the new Office of The Superintendent of Financial Institutions (OSFI) stress test requirement and generally higher borrowing costs, home buyers are starting to move back into the market, with sales trending up from last year's lows. Market conditions appear to be tightening, with sales accounting for a greater share of listings, as new listings have dropped compared to last year."
Meanwhile,  Jason Mercer, TREB's Director of Market Analysis and Service Channels, has also noted:
"The expectation is to see improvement in sales over the next year. Over the same period, however, it is likely that issues surrounding the supply of listings will persist. This suggests that competition between buyers could increase, exerting increased upward pressure on home prices. With a new provincial government in place and municipal elections on the horizon, housing supply should be top-of-mind for policy makers."
UPDATE: In January 2020, TREB has since rebranded to TRREB, the Toronto Regional Real Estate Board.
---
The following data is a comparison between June 2017 and June 2018 numbers, and is current as of July 1, 2018.
Or follow this link for all our TREB Infographics!
Click on the images for a larger view!
(Protip: Make sure to grab the printable PDF versions, too! It fits best when printed on A4-sized sheets, AND we've added an area on the sheet where you can attach your business card! 🙂 )