INFOGRAPHICS: June 2019 CREB City And Region Market Reports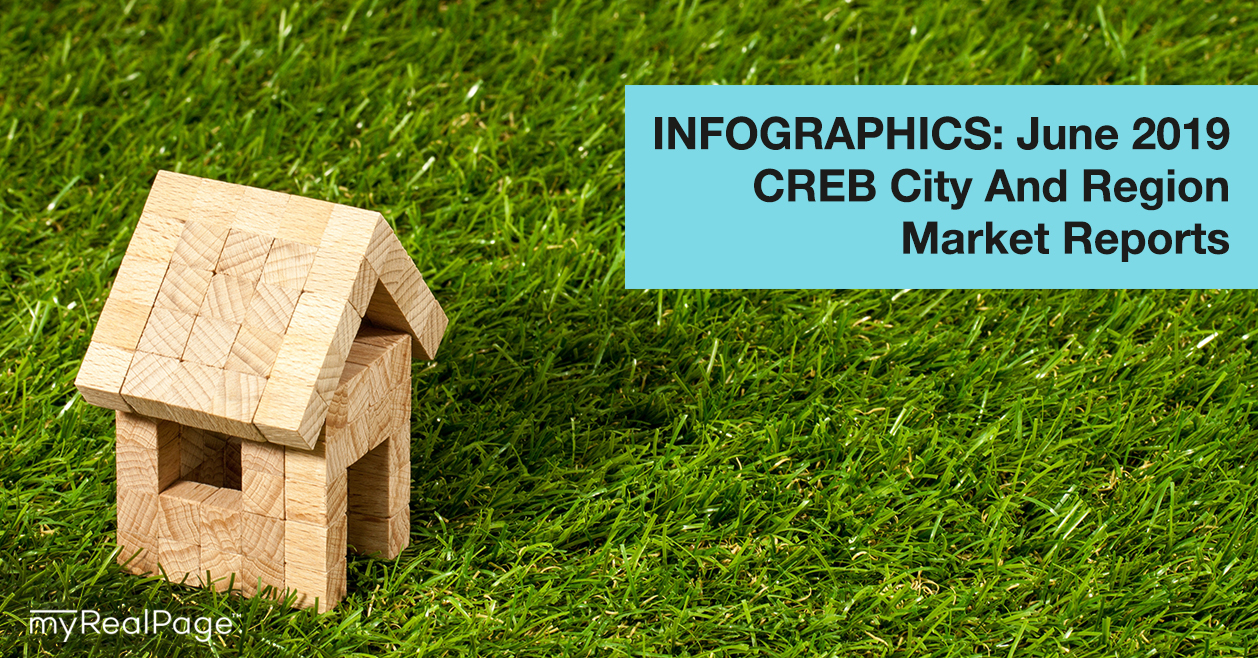 The second half of the year is here, and here are the latest housing market updates for areas covered by the Calgary Real Estate Board (CREB)!
As they have recently stated in their latest market report, oversupply is slowing down within CREB, but a buyers' market remains.
New listings coming onto the market continued to decline in June, which is helping to reduce the oversupply of homes in Calgary.
Year-over-year, new listings saw a decrease of nearly 19%. Sales activity slowed this month compared to last year by 6%, but the pullback in new listings was enough to cause inventories to fall by 13% compared to last year's elevated levels.
While the market still favours the buyer – with 4.3 months of supply – the amount of oversupply has eased and is slowing the decline in prices. As of June, the benchmark price in the city was $425,700, nearly 4% below last year's levels and comparable to unadjusted prices recorded last month.
As noted by CREB® chief economist Ann-Marie Lurie,
"So far, the housing market has generally behaved as expected this year. Sales activity remains just below last year's levels, prices have eased and supply is starting to adjust to the lower level of sales. However, it is mostly product priced under $500,000 that is trending towards more balanced conditions."
---
The following data is a comparison between June 2018 and June 2019 numbers, and is current as of July 2019. For last month's numbers, check out our previous infographic.
Or follow this link for all our CREB Infographics!
Click on the images for a larger view!
(Protip: Make sure to grab the printable PDF versions, too! Maral Gel link http://maral-gel.com It fits best when printed on A4-sized sheets, AND we've added an area on the sheet where you can attach your business card! 🙂 )