INFOGRAPHICS: November 2018 CREB City And Region Market Reports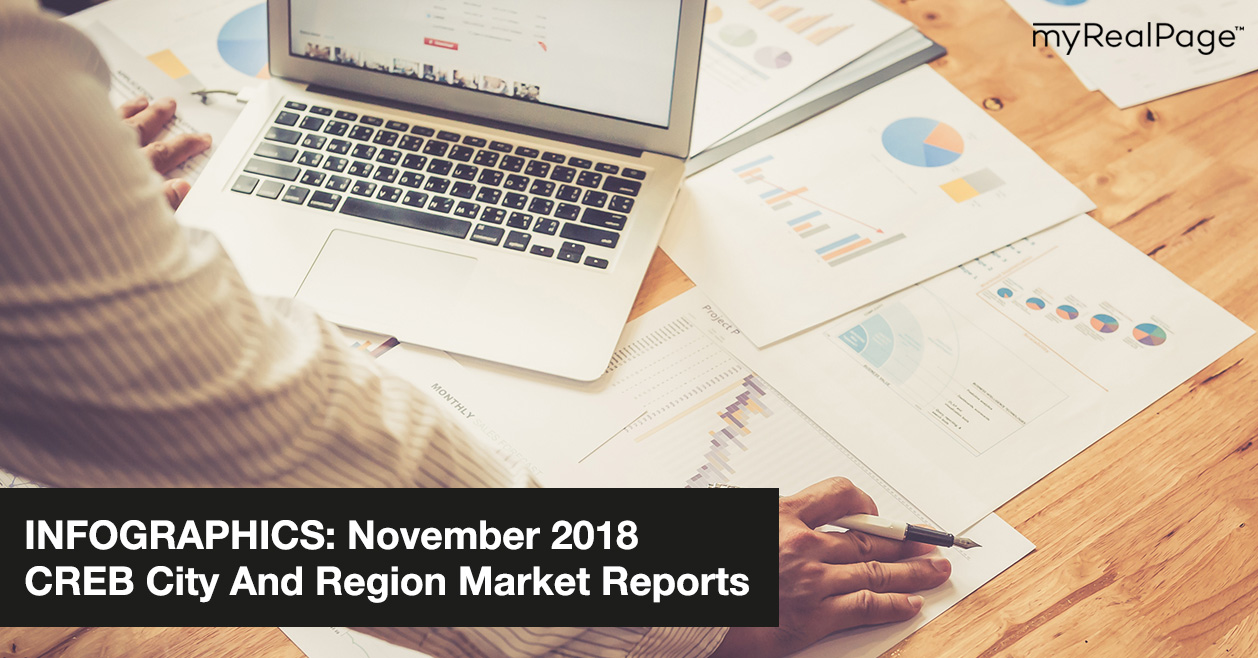 We've made it to December, and here are the latest housing market updates for areas covered by the Calgary Real Estate Board (CREB)!
In their most recent market update and official press release, it appears that challenging economic conditions continue to impact the resale market within CREB.
Sales activity has shown a 14% decline for the year so far, and is nearly 20% below long-term averages.
According to CREB Chief Economist Ann-Marie Lurie,
"Recent challenges in the energy sector have weighed on consumer confidence over the past month. Combined with weakness in the employment market and further gains in lending rates, this is impacting ownership demand. Higher inventories and weaker sales are resulting in buyer's market conditions and price declines."
CREB President Tom Westcott also stresses the importance of being aware of the latest market trends, as he adds,
"In any market, affordable product is always desirable. For buyers, it may mean being able to step into a home that was previously unattainable. It also means that sellers need to be keenly aware what is successfully selling in their neighbourhood and surrounding communities."
---
The following data is a comparison between November 2017 and November 2018 numbers, and is current as of December 2018. For last month's numbers, check out our previous infographic.
Or follow this link for all our CREB Infographics!
Click on the images for a larger view!
(Protip: Make sure to grab the printable PDF versions, too! It fits best when printed on A4-sized sheets, AND we've added an area on the sheet where you can attach your business card! 🙂 )