INFOGRAPHICS: October 2018 CREB City And Region Market Reports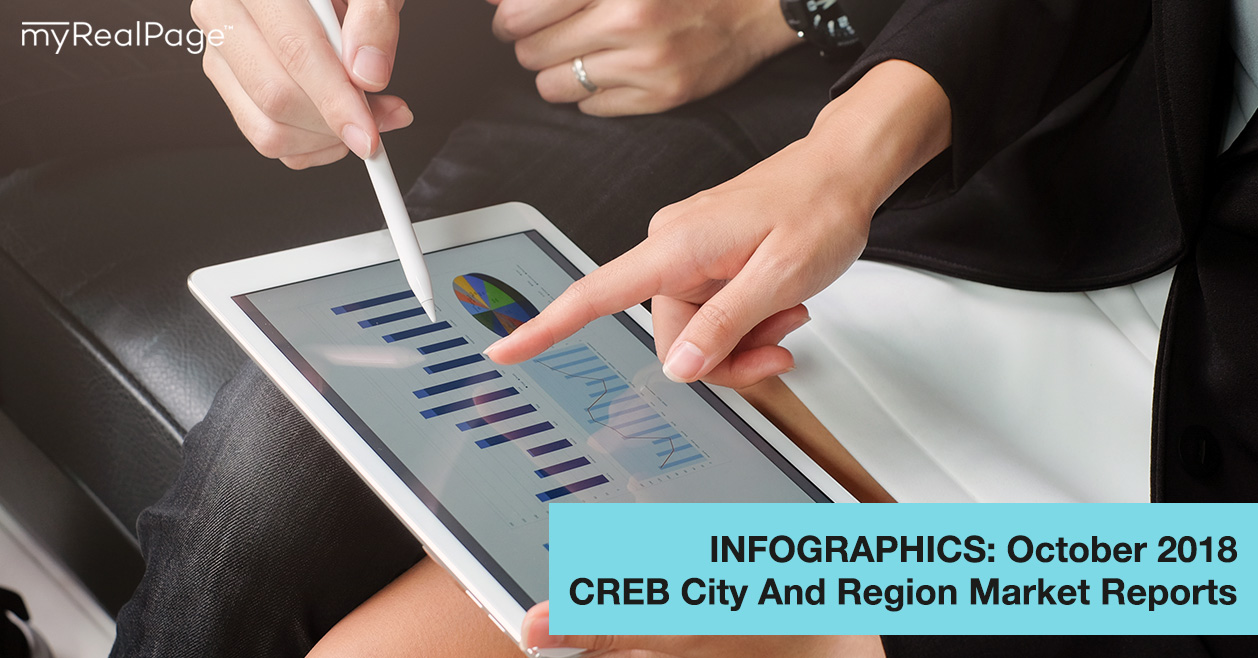 It's time for the monthly market updates for areas covered by the Calgary Real Estate Board (CREB), and for October, CREB has noted that there is an oversupply in the housing market that is affecting prices.
In their most recent press release, CREB has reported that benchmark prices in the City of Calgary has been trending down for the fifth month in a row, thus resulting in a YoY decline of 2.9%.
The report also stated that for each of the property types, "sales activity has improved in the lower price ranges, leaving most of those segments relatively balanced. However, the upper end of the ranges has seen significant gains in supply compared to demand, which is likely having more of an impact on prices in those ranges."
According to CREB chief economist Ann-Marie Lurie,
"Job growth in this city remains a concern, as unemployment levels remain well above levels expected for this year. Rising costs of ownership also continue to weigh on housing demand. At the same time, housing supply levels are not adjusting fast enough to current conditions, resulting in price adjustments."
CREB President Tom Wescott has also added,
"With these types of market conditions, many potential buyers should be able to find the home that they are looking for with well priced listings appearing in certain price ranges. Sellers need to manage expectations and have accurate data in order to be aware of what is selling in their community."
---
The following data is a comparison between October 2017 and October 2018 numbers, and is current as of November 2018. For last month's numbers, check out our previous infographic.
Or follow this link for all our CREB Infographics!
Click on the images for a larger view!
(Protip: Make sure to grab the printable PDF versions, too! It fits best when printed on A4-sized sheets, AND we've added an area on the sheet where you can attach your business card! 🙂 )