INFOGRAPHICS: November 2021 RAE Edmonton Market Reports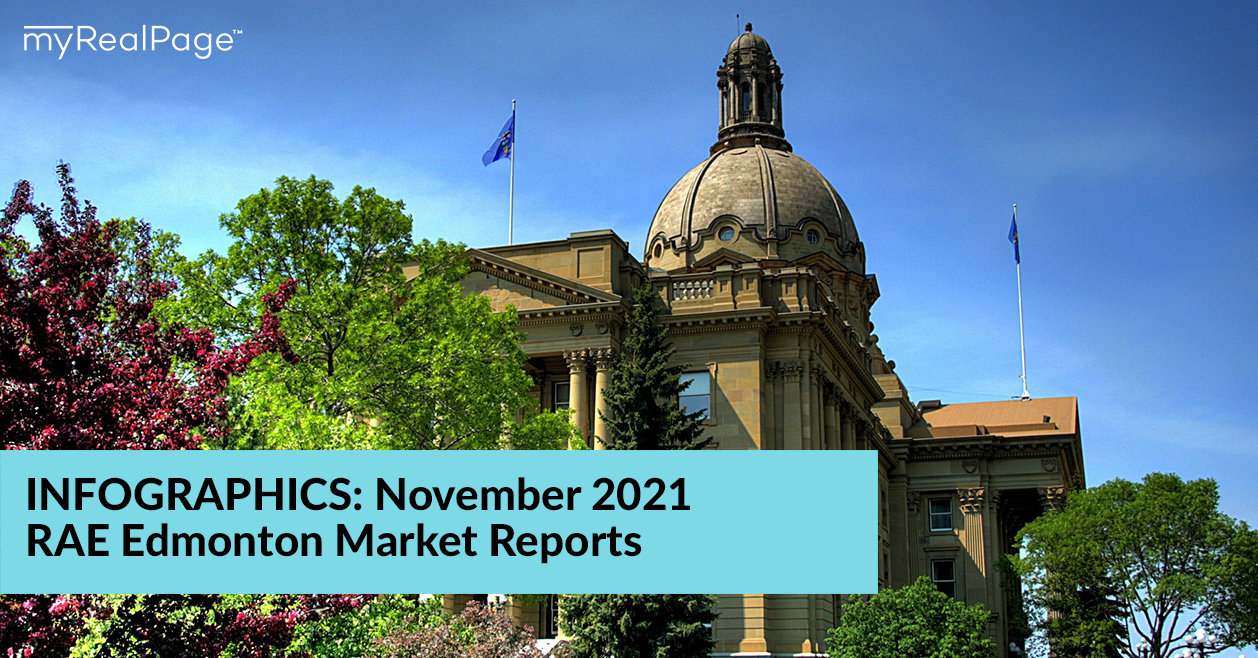 Residential Unit Sales & New Listings Strong for November
Total residential unit sales in the Greater Edmonton Area (GEA) real estate market for November 2021 increased 30.9% compared to November 2020 and decreased 2.1% from October 2021.
New residential listings increased 16.1% year-over-year from November 2020. However, new residential listings are down month-over-month, decreasing 18.9% from October 2021. Overall inventory in the GEA was down 10.2% from November of last year and decreased 14.9% from October 2021.
Read the full report on RAE website!
---
The following data is a comparison between November 2020 and November 2021 numbers, and is current as of December 2021. For last month's numbers, check out our previous RAE infographic!
You can also click here to view all our Edmonton infographics.