INFOGRAPHICS: November 2019 CREB City And Region Market Reports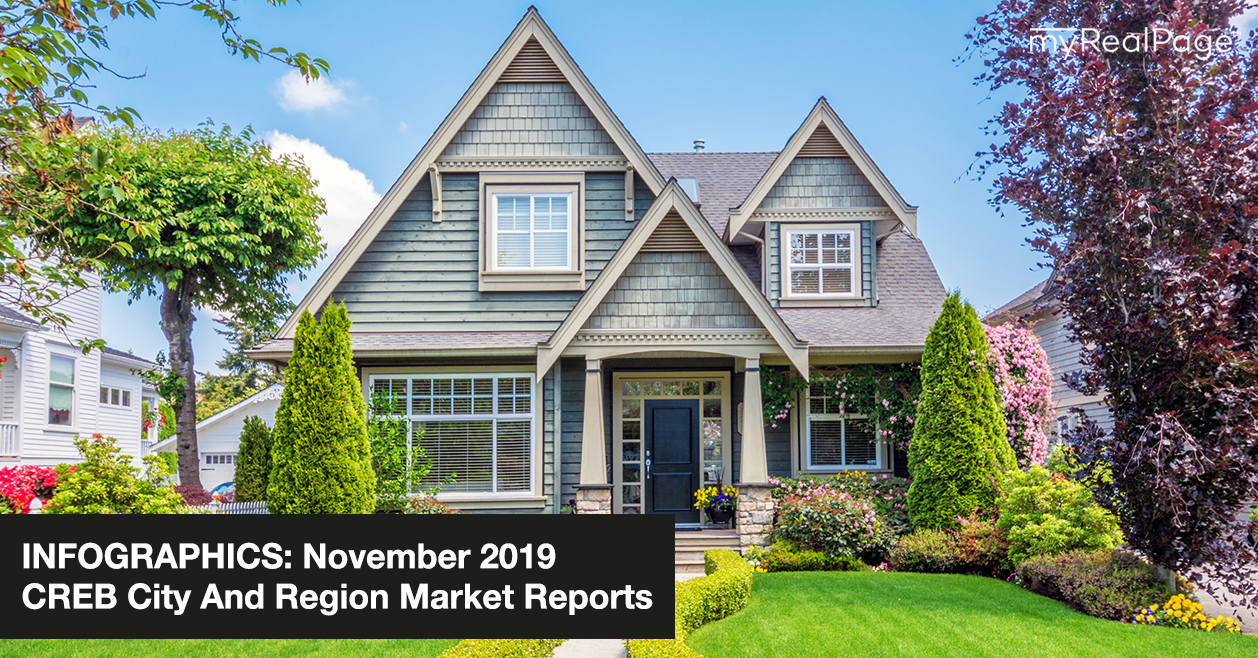 Are you as excited as we are for the coming new year? Here are the latest housing market updates for areas covered by the Calgary Real Estate Board (CREB)!
As noted in CREB's latest media release, year-to-date residential sales in the city remain just above last year's levels due to improvements in the attached sector so far this year.
However, November sales activity eased over last year's levels, mostly due to pullbacks in the apartment sector.
Meanwhile, new listings eased enough relative to sales to cause inventories to ease and the amount of oversupply to come down slightly compared to last year's levels.
According to CREB® chief economist Ann-Marie Lurie,
"Achieving more stable conditions will take time. Sales activity has been settling in at lower levels and is likely being influenced by the economic conditions and uncertainty weighing on our market. While the amount of supply in the market continues to ease, the persistent oversupply continues to weigh on prices."
As of November, the citywide unadjusted benchmark price was $419,100. This is just below last month's levels and two per cent lower than last year's levels.
Market conditions continue to vary depending on price, location and product type. For example, prices have ranged from a year-to-date decline of nearly eight per cent for row product in the East district to a two per cent increase for semi-detached product in the North district.
Larger price declines are often caused by high supply in the new-home and resale markets relative to demand.
---
The following data is a comparison between November 2018 and November 2019 numbers, and is current as of December 2019. For last month's numbers, check out our previous infographic.
Or follow this link for all our CREB Infographics!
Click on the images for a larger view!
(Protip: Make sure to grab the printable PDF versions, too! It fits best when printed on A4-sized sheets, AND we've added an area on the sheet where you can attach your business card! 🙂 )