INFOGRAPHICS: January 2021 VIREB Vancouver Island Market Reports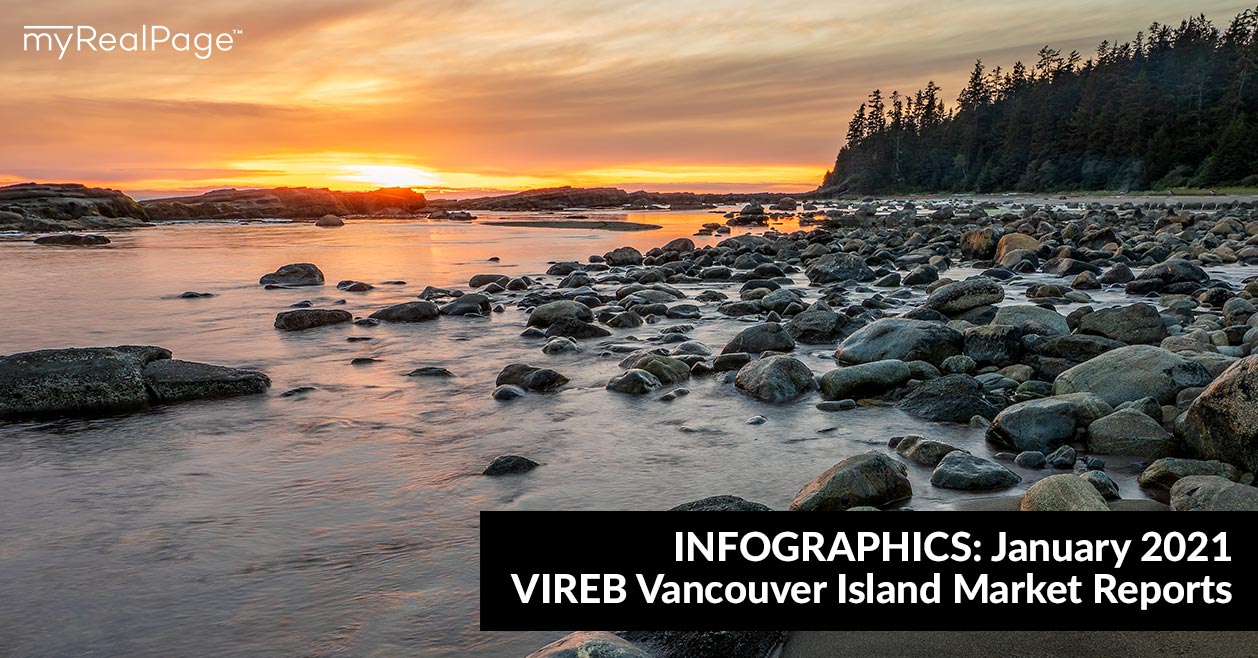 Lowest inventory on record continues to plague buyers
The Vancouver Island Real Estate Board (VIREB) reports that sales of single-family homes in January increased by 66 per cent board-wide from one year ago but were five per cent lower than in December.
Last month, 286 single-family detached properties (excluding acreage and waterfront) sold on the MLS® System compared to 172 the previous January and 302 in December 2020. In the condo apartment category, sales rose by 46 per cent year over year (63 to 92) but dropped by 26 per cent from the previous month. Row/townhouse sales increased by 75 per cent from January 2020 and 45 per cent from December.
Read the full report on the VIREB website!
---
The following data is a comparison between January 2021 and January 2020 numbers, and is current as of February 2021. Click here to check out last month's infographics.
You can also view all our VIREB infographics by clicking here.
Click on the images for a larger view! (Protip: Make sure to grab the printable PDF versions, too! It fits best when printed on A4-sized sheets, AND we've added an area on the sheet where you can attach your business card! 🙂 )