Introducing "Deep" Predefined Searches by myRealPage (beta)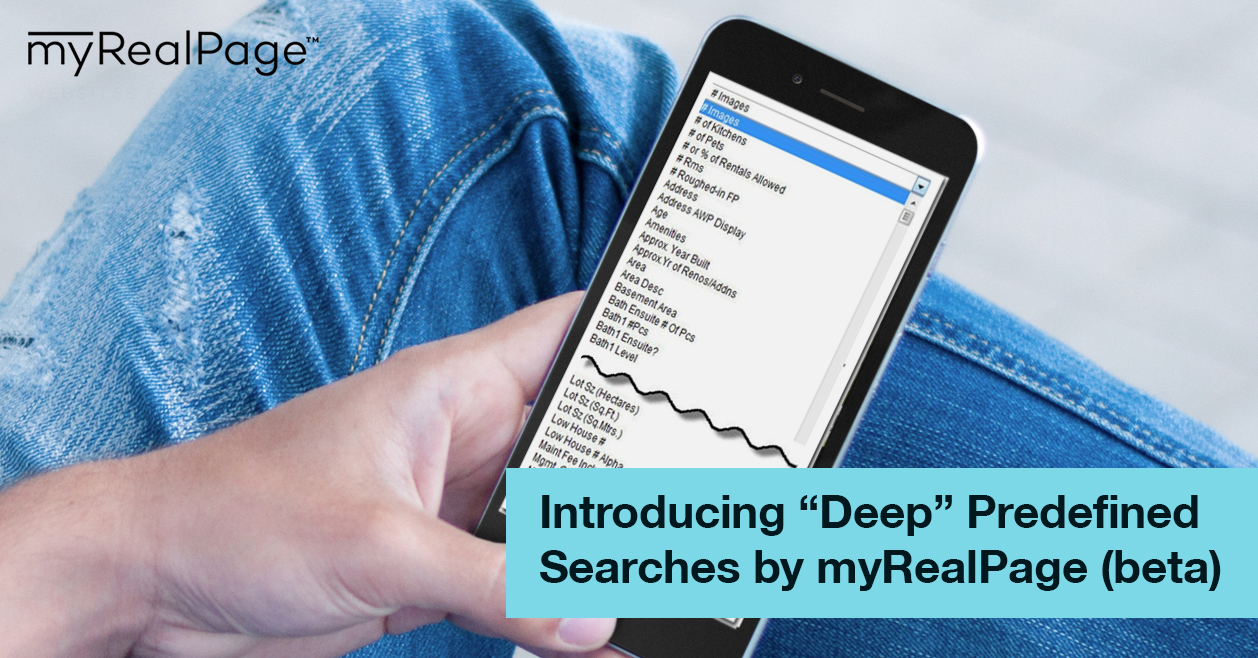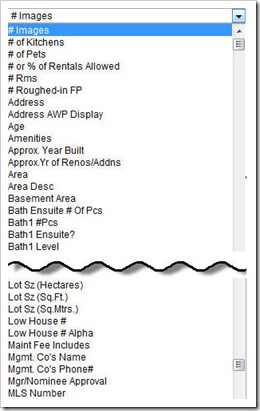 For years now, myRealPage has been offering a world-class Listings and IDX solution for real estate professionals. One of the very important features of our solution is that we pass on the entire wealth of listing information which we receive from your local Real Estate Board, to your website visitors. We don't remove fields or change their names in order to make them "fit" into our systems.
Today, we are taking it a step further. We are taking this wealth of raw listing information from our data feeds and opening it up for a "Deep Search" which you can use to create your Predefined Searches. In some areas, this wealth of information is enormous. For example, in one locality, we have around 300 possible fields in one listing type. Now, you can create a Predefined Search that uses a combination of these fields to formulate a very custom and very targeted list of properties for your website visitors.
Why is this feature important? Well, have you ever wondered if you could filter out only Lofts for a Predefined Search, or only Co-ops, or only New Developments, or only listings in a particular high-rise complex? Are you creating a new niche market for your personal or company brand? Now you can put together Predefined Searches with advanced criteria of your choosing to meet these needs. Chances are, if you can think it, you can create it using the new advanced Deep Search. And best of all, you can do it and manage it yourself!
"Advanced Deep Search" form is now available in your Predefined Search wizard dialog along with the other simpler forms. We are launching "Deep Search" as a beta product to see and understand how our customers will put it to use and we will be improving it along the way.
Please note, that this feature is only available in regions where the local Real Estate Board allows public searches (via programs like Reciprocity) and/or Virtual Office Websites (VOW). If you are unsure whether your region qualifies, contact us and we'll check for you.
This feature will be available free of charge while in beta for both our regular website and listings-only customers.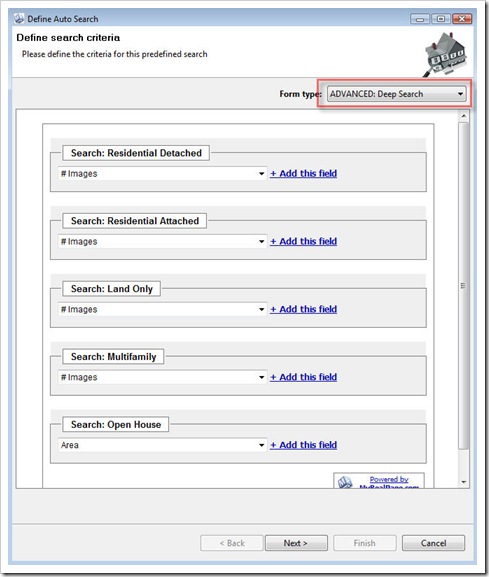 Do you have an idea for a product feature or a feedback? Drop us a line at support-at-myrealpage.com
— Brought to you by myRealPage