Introducing five new REALTOR® website themes; first installment into 7xx series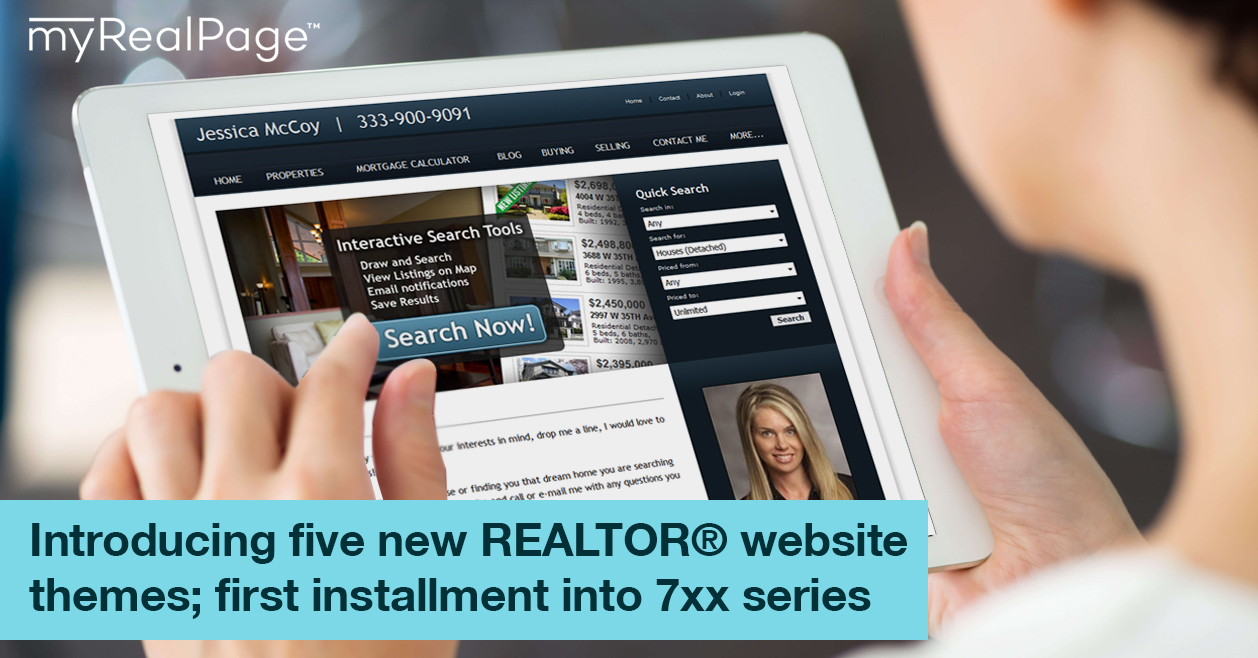 We are very pleased to publicly announce the addition of five brand new themes to our extensive theme portfolio for REALTOR® websites. The new themes have been built to sport a sharp, esthetically pleasing and functionally polished look. They are the first installment in the new 7xx series.
You can change to any of the new themes now from the Theme Browser in your website tools and they can also be viewed online on myRealPage website. When you switch to a new theme, the theme is going to be applied to your Staging website, where you can fully preview your website and decide which theme you like best. Once you are satisfied with your website's new look and feel, don't forget to make your changes live by publishing the "Site Settings".
The new websites are fully editable and you can modify any and all of their graphics, text, styles. These are based on custom HTML layouts which can also be modified with a little HTML knowledge or help.
Here is a little screenshot preview of the new themes.
Theme 701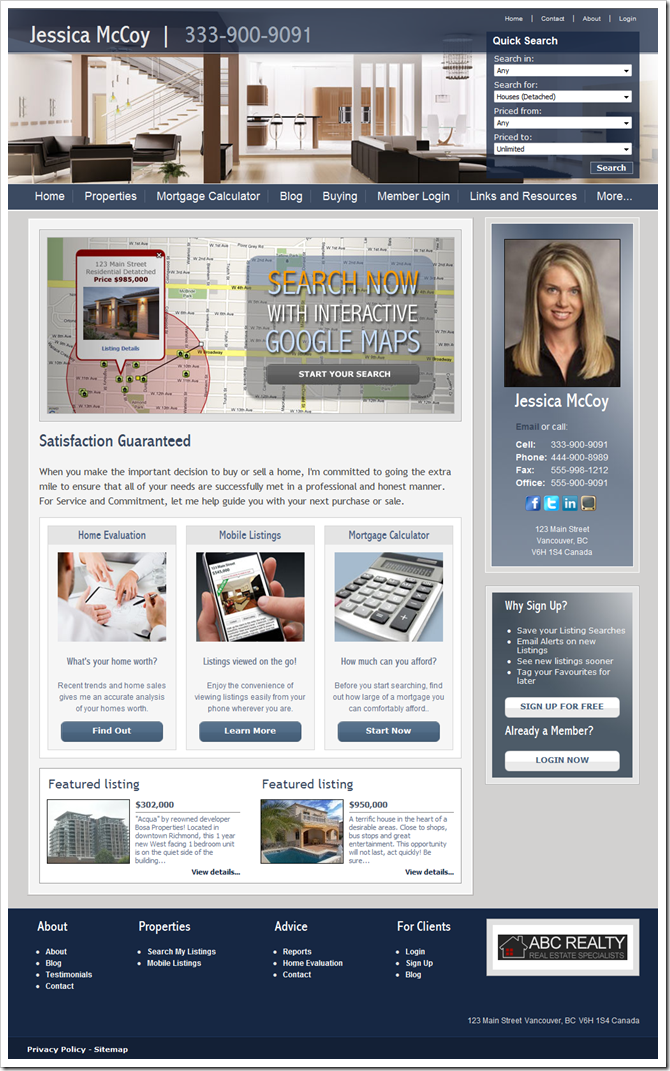 ---
Theme 702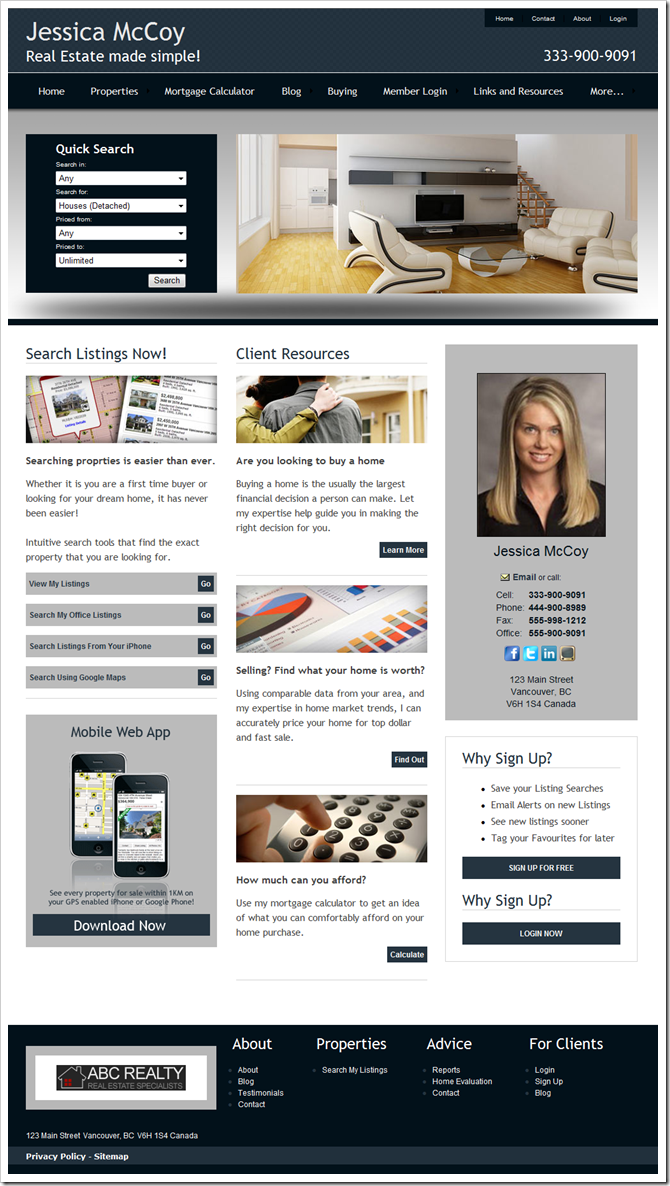 ---
Theme 703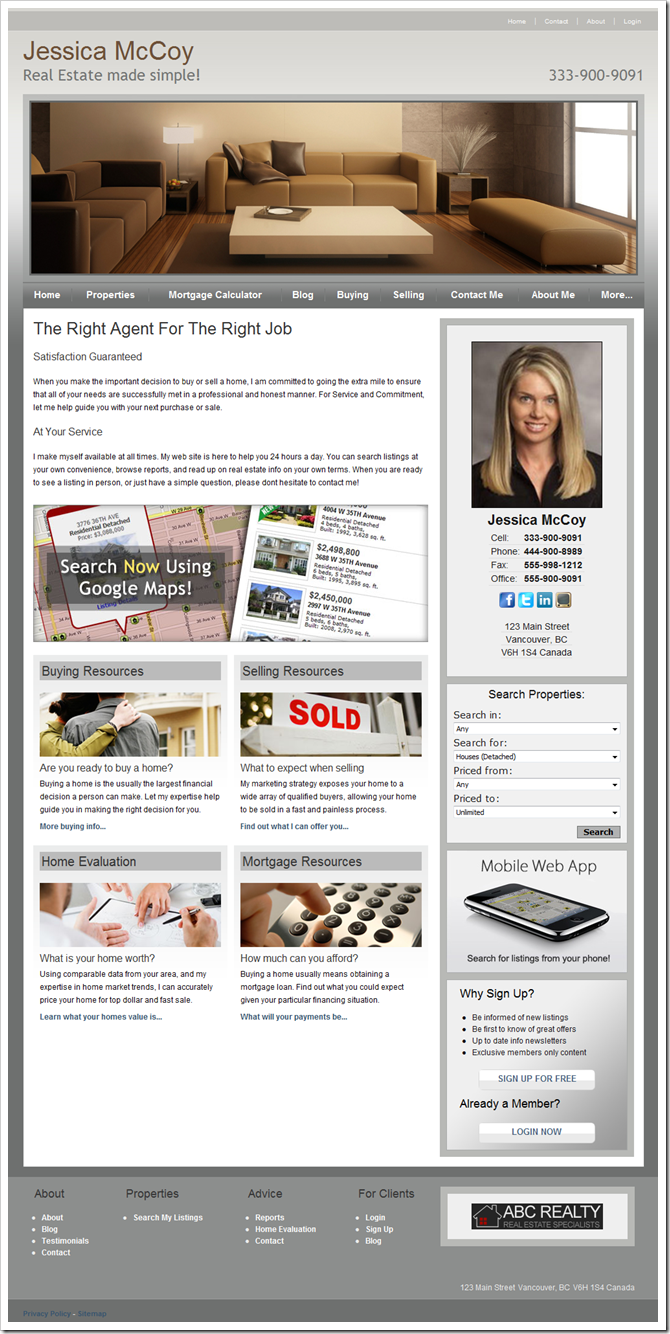 ---
Theme 705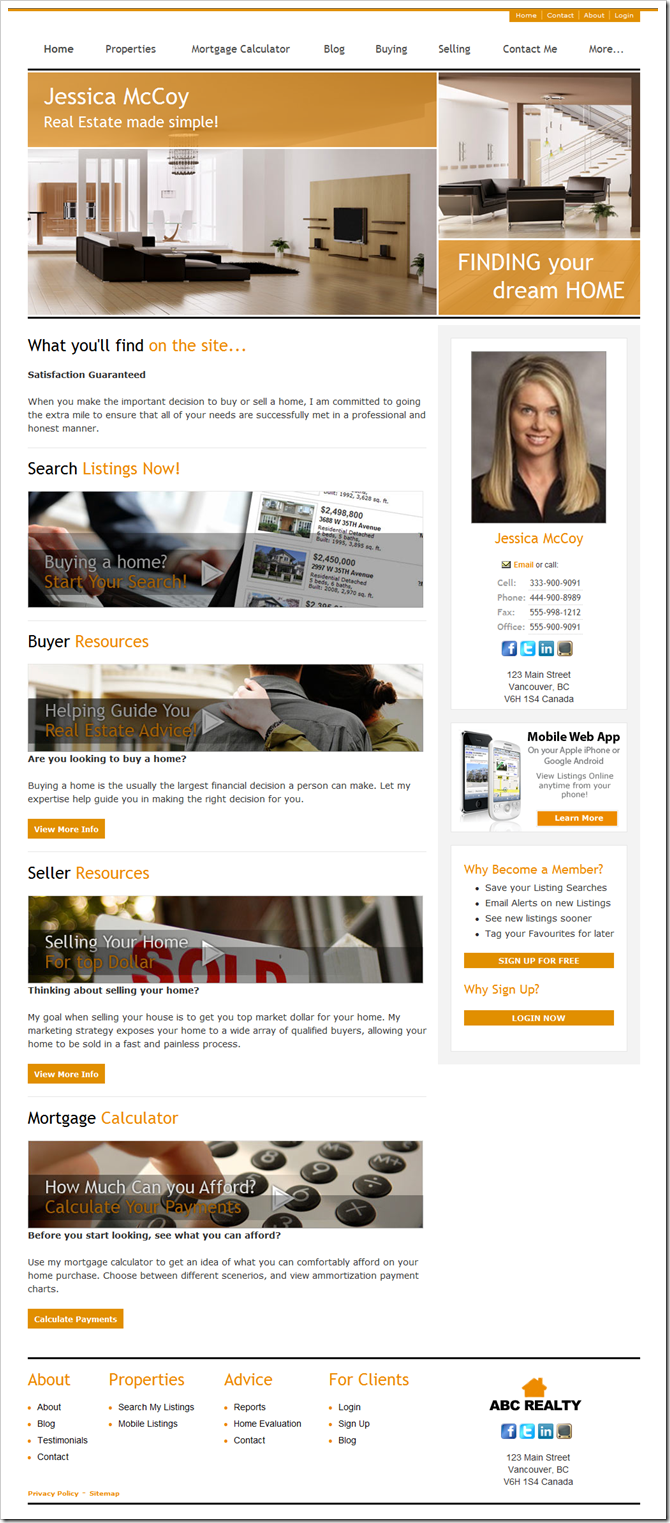 ---
Theme 707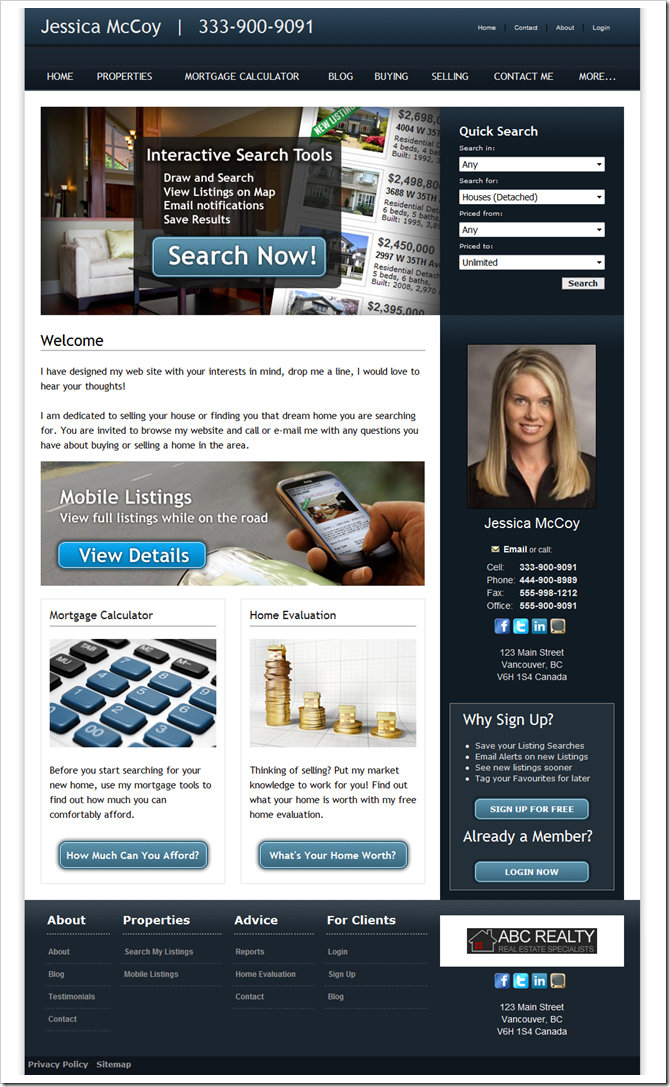 Let us know what you think of the new themes: leave your comments here or send us an email to feedback@myrealpage.com
We very much hope you like these new theme additions and look forward to seeing them selected for live real estate websites out there.