New Coat of Paint for Listing Tools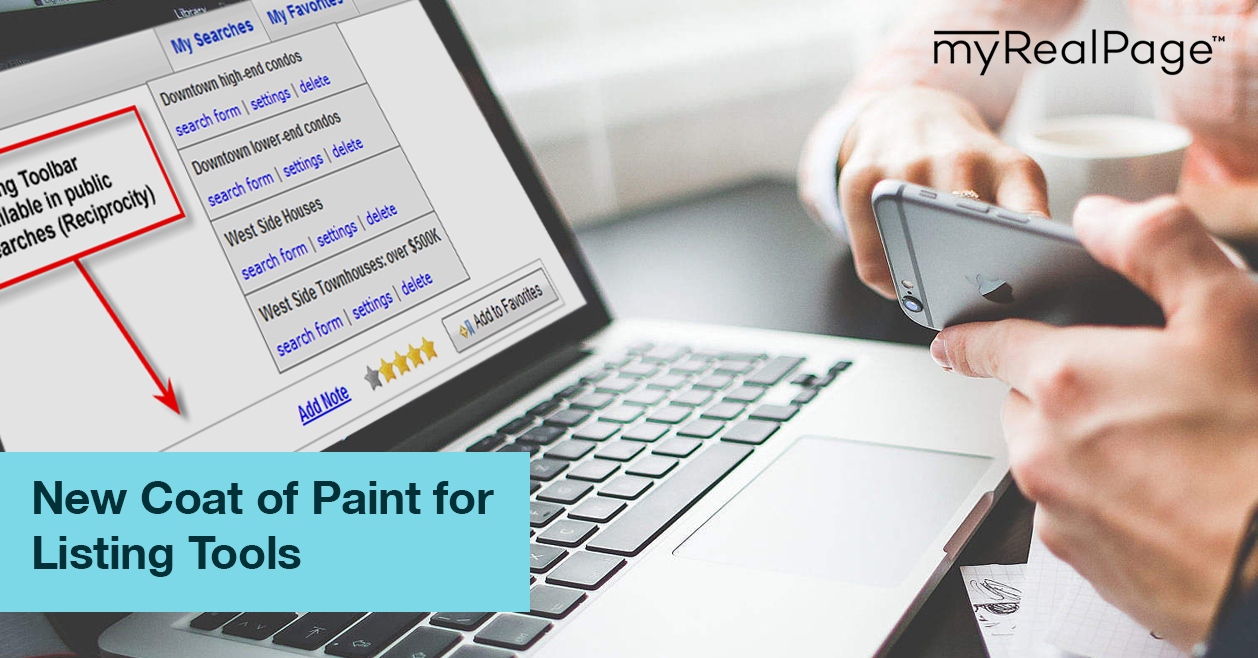 Continuing with the focus on enhancing lead generation and usability of its Listings System, MyRealPage updated its Virtual Office Website (VOW) Toolbar and Listing Favorite Toolbar with a new look and enhanced functionality. The updates were designed to boost the usability of the Listing Tools, as well as maximize their potential to generate web leads for our website owners.
MyRealPage has been a long-term provider of Virtual Office Website (VOW) solutions for real estate agents, teams and brokers in both Canada and the United States. Most notably, as part of all MyRealPage website packages (where regionally available) and stand-alone listing subscriptions, our customers' web visitors can:
Sign up to become members of the Virtual Office Website

Save their searches, edit them at will, based on a variety of search forms; from graphical Google Map based "draw-and-search" to traditional text-oriented forms

Choose to be notified about changes in the search properties, such as price changes, new listings, etc.

Bookmark interesting listings, add comments, rate and categorize listings
These tools are now made visible in public searches in all listing pages. When selected, they will invite web visitor to sign up or login, providing an easy conversion path for an anonymous user to become a well-qualified lead and a  potential real-estate client.
We hope you and your web visitors will enjoy the new and improved look and feel of the Listings Tools. These updates are provided to all MyRealPage website users with Virtual Office Website features (where regionally available), as well as "listings-only" subscribers.
–Brought to you by MyRealPage.