Photo fans rejoice: the Photo Gallery weblet is here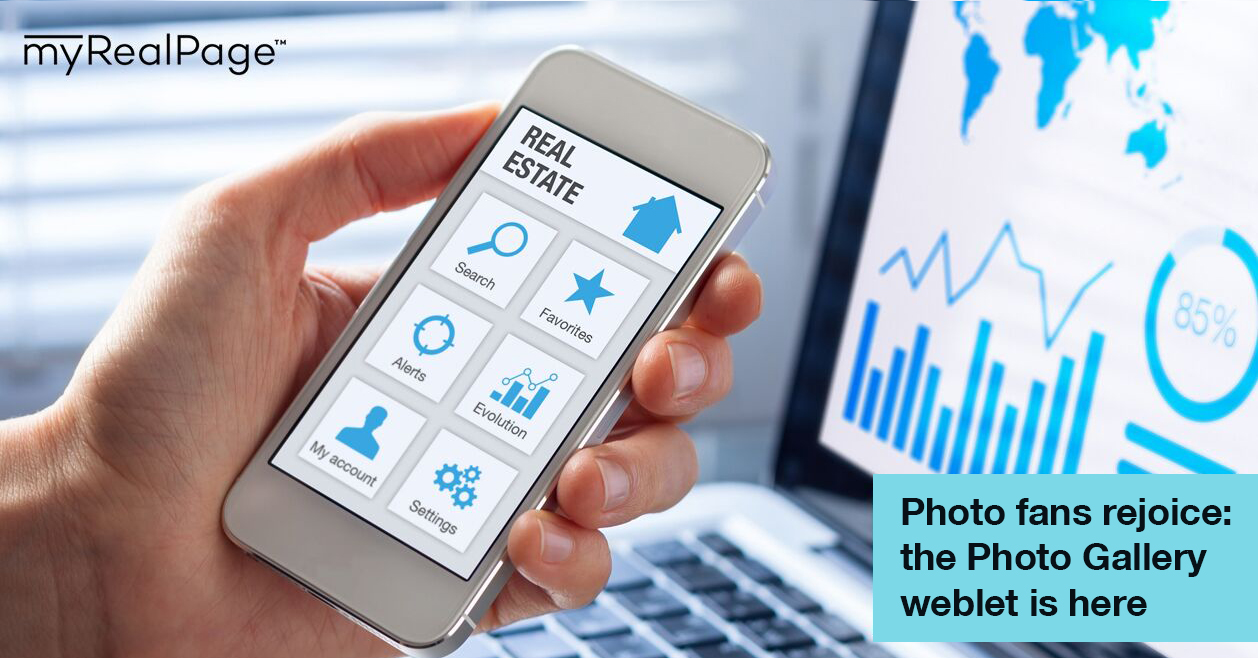 We are pleased to announce a new addition to the many ways you can add photos to your website, the Photo Gallery weblet. Not only does this weblet work on your standard website, it also works perfectly on your mobile myRealPage site as well!
This weblet is a great tool to showcase photos on your site whether it be for a new development, an event you were a part of or photos for adding a new twist on Testimonials.
This weblet contains options that will allow you to add a title to the gallery, add a description and add captions to each photo. Upload images directly from your computer or from your web drive and then drag and drop them in the order you want.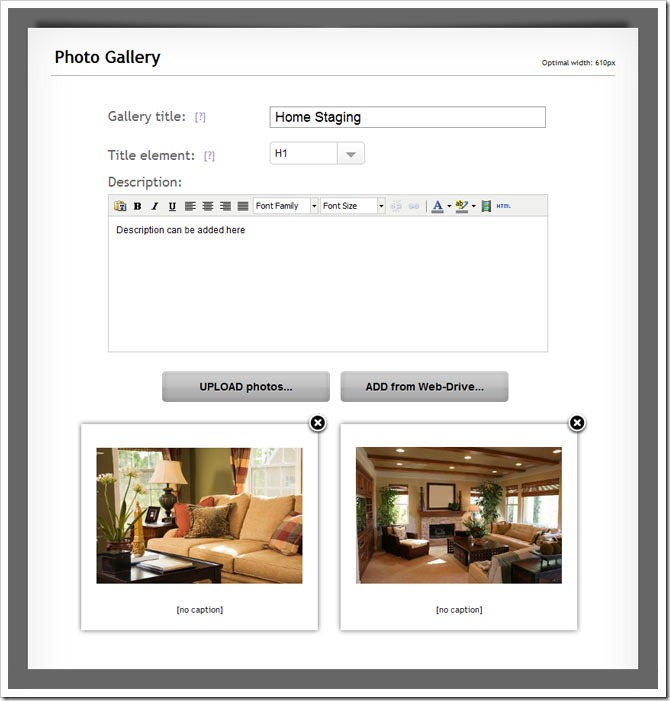 As always, we would love to hear what you think; send us your thoughts to feedback@myrealpage.com
We hope you will enjoy using this great new weblet.