The Very Real World of Virtual Reality in Real Estate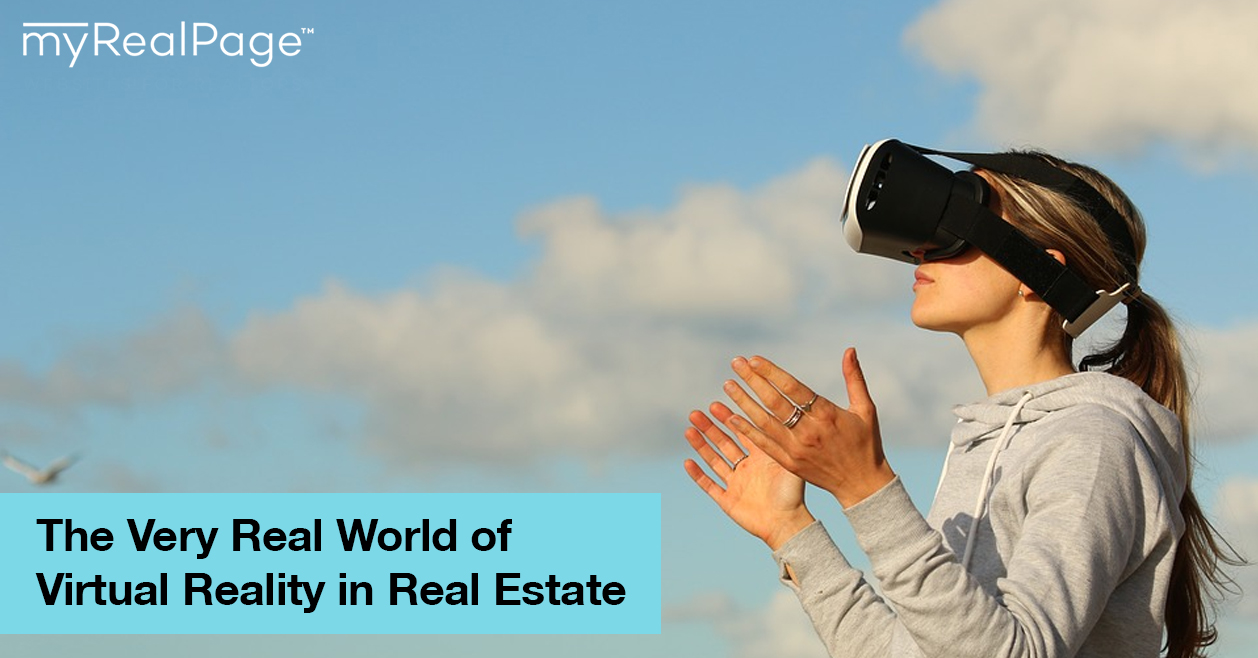 What will be the next trend for buying and selling real estate? It could be virtual reality. Welcome to the world of VR.
What is virtual reality?
Virtual reality, or VR, immerses the viewer in an environment that allows for 360-degree, lifelike sensory experiences. Viewers can touch things, hear noises and interact with the environment. It's like being in the movie instead of simply watching it. Plus, viewers get to control their experience; they decide what they'll explore and when.
Thanks to advances in technology, these experiences can often be created with GoPro cameras filming 360-degree angles. The final product is delivered via a wearable headset, such as the Oculus Rift, that the viewers strap on and watch the film through.
How is virtual reality being used now?
Cockpit simulators were one of the earliest examples of VR application, used to train pilots and give them life-like flight experiences. VR is also used to train medical professionals.
The biggest application for virtual reality right now is entertainment, of course. According to the Wall Street Journal, films created for VR have been circulating at film festivals, and prominent Hollywood directors like Steven Spielberg and Ridley Scott are working on their own productions. Video game developers are also exploring how to take advantage of VR for immersive gaming experiences.
VR is also being used for marketing purposes. Destination British Columbia, a tourism agency, made headlines in 2014 when they created a virtual reality video that showcased the beauty of B.C.'s north coast. Viewers at home can explore the video on YouTube, using their cursor to "click and drag" inside the frame to move around the tour. The North Face and Lufthansa airline are two other companies that have done some early exploration of VR for marketing experiences.
What are the opportunities for real estate?
Virtual reality could help realtors market their listings in a more powerful way than ever before. If 360-degree filming technology was used to create a walk-through of a property, the ensuing VR video could be shared online or sent to targeted prospective buyers to provide a life-like tour – with no travel involved.
Thanks to 360-degree angles, the finished product would offer a much more detailed look than a traditional video or photo slideshow. That provides huge opportunities for international buyers who might otherwise be unable to view a property. It also serves as a potential solution for sellers who, for a variety of reasons, may be unable to host multiple viewings or open houses.
Sotheby's is currently using virtual reality tours to help sell luxury homes, according to a recent story by Fortune magazine. According to the article, its use is reserved for high-end homes because of the cost of creating a VR tour, which can number in the thousands. While realtors with multi-million dollar listings might be interested in the potential of VR right now, it may take another couple of years before the price point is accessible for the bulk of everyday listings.