Want More Seller Leads? Try Market Insight®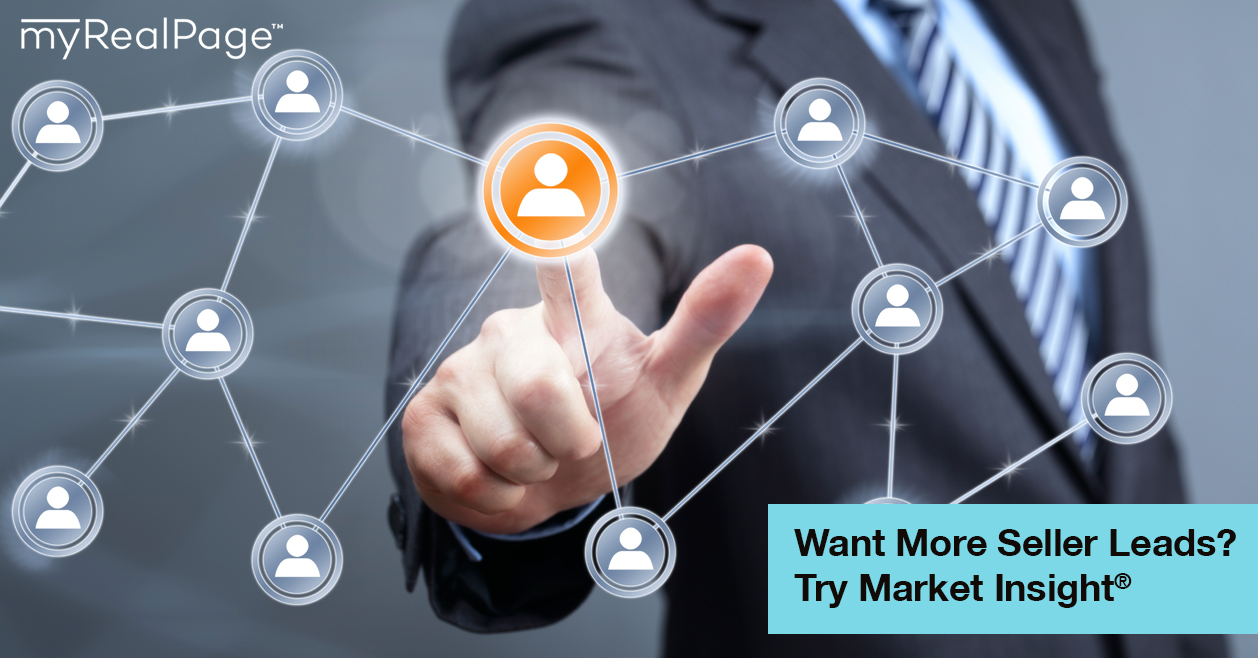 As a REALTOR® there are two questions that are music to your ears.
"What do you think my home is worth?"
"What are home selling for in my area?"
You know at this point the door has just opened to a potential listing.
Sounds Like They Need A Custom Market Report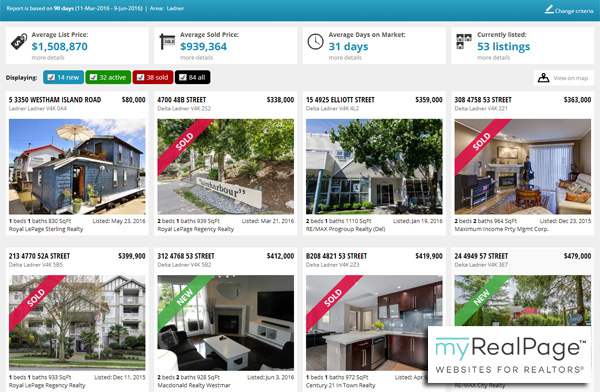 A custom market report is something the potential seller craves. Relevant market trends data. Along with being able to see what other homes in their area have sold for and what is currently for sale.
It is also a key value proposition for REALTORS®. These market reports will often lead to a request for a proper CMA. Which you know gives you the opportunity to explain why you are the best REALTOR® to sell their home.
It is the perfect arrangement.
Nowadays sellers want all the info and data they can get before committing to a REALTOR®.
The internet has changed everything in so many ways. The most impactful on the real estate industry is the availability of data.
If The Data Is Out There, Why Not Use It?
Use it to your advantage. If the data is available to the consumer, why wouldn't you be the one providing it? Be their source of accurate data directly from the MLS.
Market Insight® is a Custom MLS® Market Report That Makes This Happen
Sellers can create a market report right on your website in minutes. It is not comprehensive nor designed to replace a proper CMA from a REALTOR®.
Rather it is something to give the home seller a starting point and the REALTOR® a high-quality seller lead.
It's a win-win situation. Sellers get what they need. You get high-quality leads including very specific details of their needs.
So What Does The Seller Actually Get?
By putting some of the control in prospects hands, you let them discover what homes are worth and see the potential value of their home.
They'll see both active and recent sales in the neighbourhood and beyond. In a gallery view or right on a map.
There is enough information to be of value to the prospect but not enough to eliminate your value.
The reports provide a limited number of properties creating the opportunity for an expert like yourself to explain in more detail what their home is worth.
Better yet they invite you to provide them a more thorough or complete CMA in person.
But Really, How Does It Work?
myRealPage Market Insight® uses real time MLS® data including sold listings. The moment they request a report we access MLS® data and create a report with a mix of active and sold listings.
You receive an email letting you know a report has been requested with all the contact and criteria chosen. You then can approve the report or follow up with the prospect before approving. Once approved the prospect receives their report. All their information including the specific criteria they entered will be stored as a lead for you.
All of this happens in minutes.
Detailed and Beautiful Reports
myRealPage Market Insight® uses active and sold MLS ® data to create visually stunning yet detailed reports.
Sortable by active, sold or new listings.
Information Is Key: Know Your Prospects
With Market Insight®, you gain a better understanding of your audience and prospects. You'll now know which of the visitors to your site are thinking of selling.
And in which city, neighbourhood, what property types, price ranges, beds, baths etc. All this information is sent to you in an email and stored in your Private Office portal.
You'll know who is most engaged and with this level of insight, you can make quick, informed decisions on which prospects are ready to list, and which ones need to be nurtured.
Products like this have been a long time coming in Canada. It is exciting to see real estate boards make this possible. If you are a member of REBGV, FVREB or CADREB you can use Market Insight® right away. If you are a member of another board you can get on our waitlist and be the first to have access when it is available.