Welcome a new Weblet: Snippets!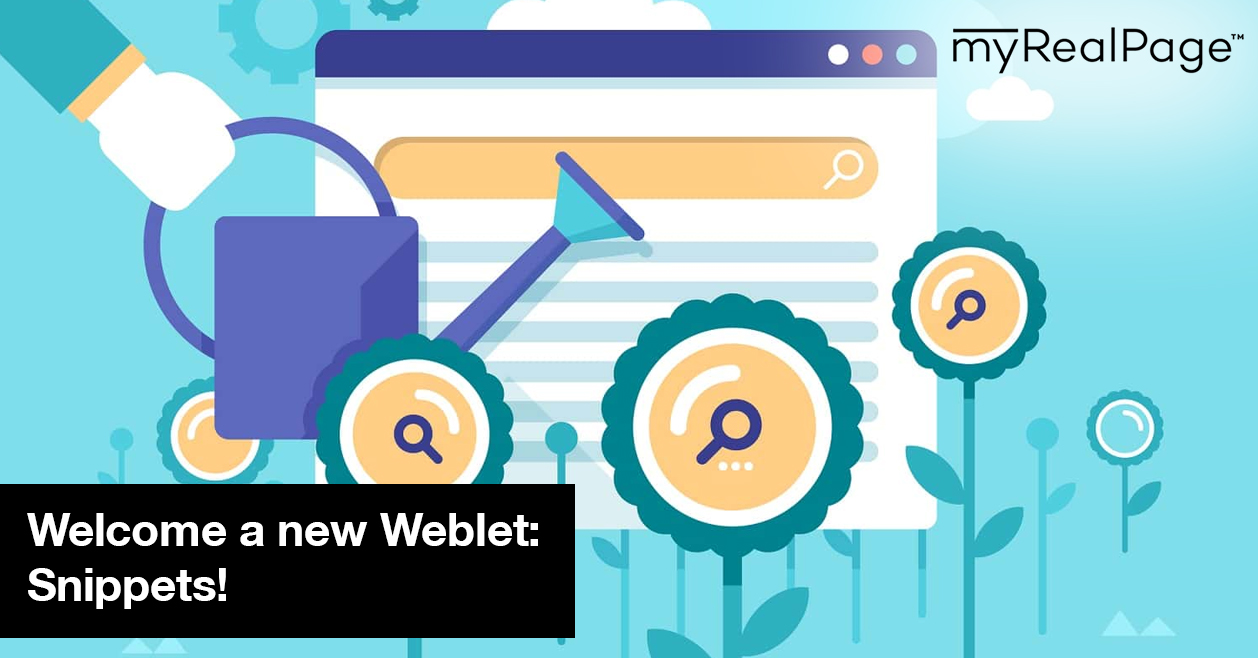 MyRealPage Website System has just welcomed a new weblet arrival: Snippets! Snippets is designed to let you quickly create and maintain a "List of Things", such as Home Improvement Tips, Seller/Buyer Tips, Favorite Quotes, Recipes, etc. You will find Snippets interface very familiar, as it is based on the same underlying technology that drives other weblets, such as "Testimonials", "Awards", "Reports", "Links". Snippets allows you to open the door on what exactly you would like to list. Each snippet in the list can contain the following information:
Title
Description
Optional Image
Optional Link
Optional Link Text
Here is what a fully filled out Snippet may look like:
You will find Snippets under the "General" category in your weblet list:
Snippets also gives you quick and easy formatting options, such as, whether to organize your items in one, two, or three columns, whether to make them appear grid like, and even apply a different style for each items.
There is actually much more to Snippets than we have covered here, but we will explore that in the subsequent post in this blog. Stay tuned and experiment!