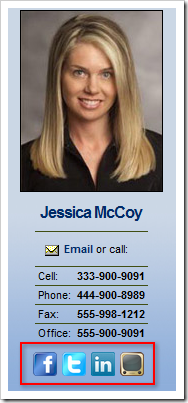 We are very pleased to add a tightly integrated support for Social Media links to your website with myRealPage. We have extended our Site Settings dialog to include a tab for "Social Media" where you can add links to your accounts with:
Once you fill in your Social Media links into the Site Settings and publish them, they will appear in your "Contact Info" weblet, as well as in "Contact Form" (if it's configured to display your contact information). You can even place another Contact Info weblet where you like on your page and specify to hide everything in it, except the Social Media icons, if you would like a better control over how to show these links.
For brokers:
We have also added support for social media icons to the "Agent Directory" weblet which is mostly of interest to brokers that have myRealPage websites. You can now add Social Media links for each of your agent. The icons with these links will appear in the Agent Directory listings, as well as in all Instant Agent websites.
READ THIS HOWTO ARTICLE with detailed instructions on how to add Social Media icons to your website: it's easy!
---
View of Site Settings tab with all the Social Media fields: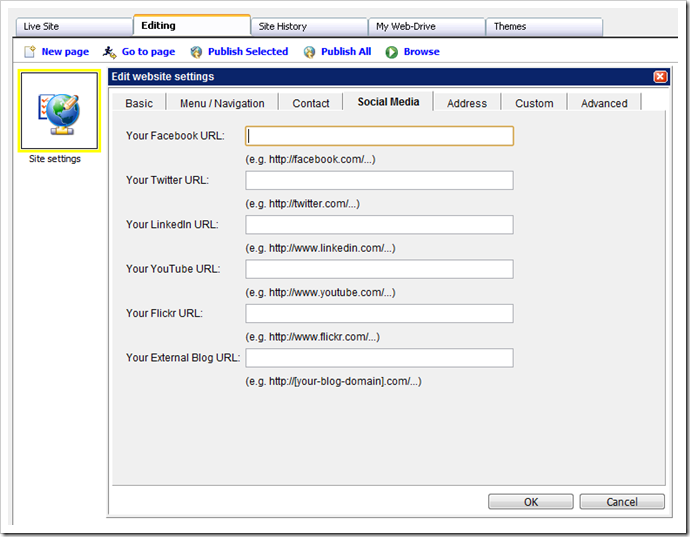 View of the editing dialog for an Agent Directory record: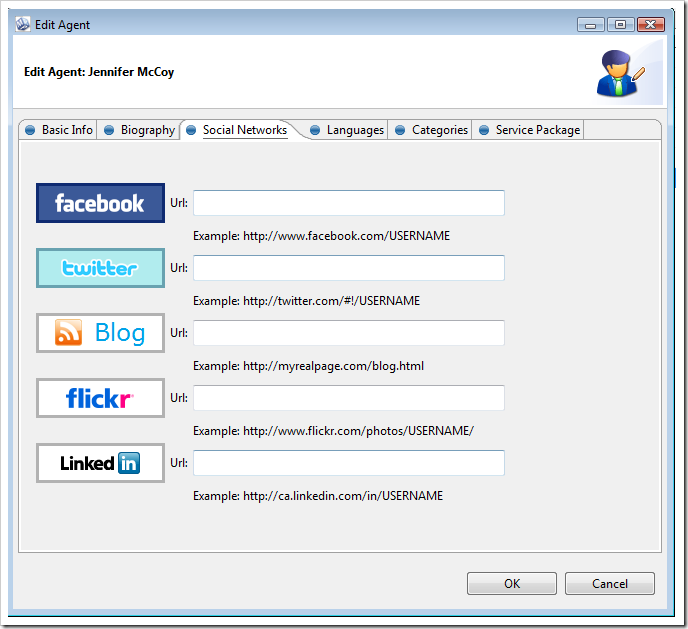 We hope you will find this new feature useful. We would love to hear from you: please leave your comments here to send us an email to feedback@myrealpage.com
Brought to you by myRealPage.com