5 Topic Ideas for your Real Estate Blog When You're Feeling Stuck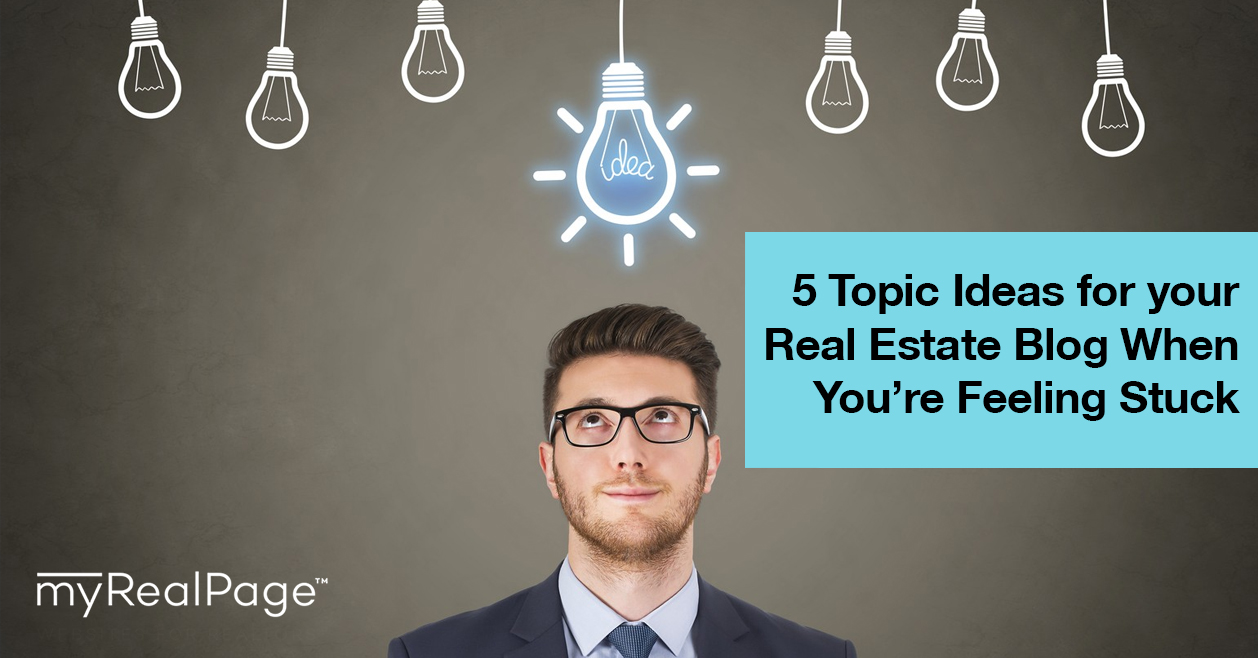 Sometimes writer's block hits hard. And when that happens, it makes staying on track with your real estate blog content schedule difficult.
In an online world with a constant demand for new content, the pressure to be consistently pushing out new material is on.
But how frequently should you be publishing new content? A 2016 Forbes article about how often brands should be blogging revealed that the optimal number of blogs you should publish is 16 a month. That's about 4 blogs a week! Now that's a lot of topic ideas.
For those of us who aren't always inspired to write, that's a lot of inspiration to conjure up out of thin air.
For some people, taking a walk outside or getting a change in scenery gets the creative juices flowing. For others, the thrill of a deadline-driven panic is enough to get the keys tapping. Whatever gets you in a blogging mood, we're here to help inspire.
Here are our five favourite content angles to try out on your real estate blog. We can't promise you immunity from writer's block, but we can say they're topics worth sharing!
1. Travel and location inspiration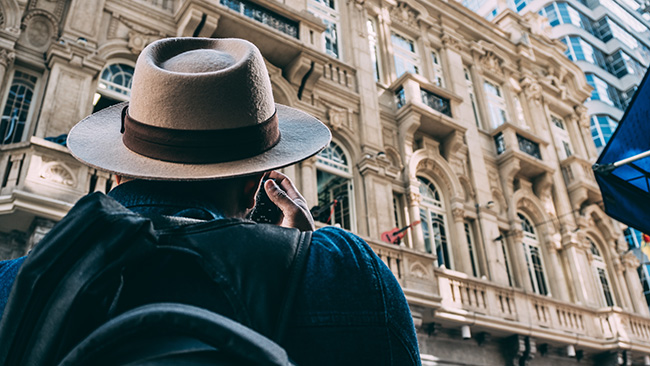 Who doesn't love window shopping for a new home? Or learning about a new exotic locale?
Whether it's a luxurious vacation home or a local property with neighborhood charm, leveraging the "location location location" aspect of real estate is a great angle to write from.
Travel is one of the most universally enjoyed activities, and this holds true in the world of socially shareable online content as well.
For realtors, you could cover topics like "Dream homes in unexpected places" or "Interior design trends we love from around the world."
If you approach your blog with an international mindset, you'll create content that resonates with a variety of viewers online.
2. Tips, tricks, and insider knowledge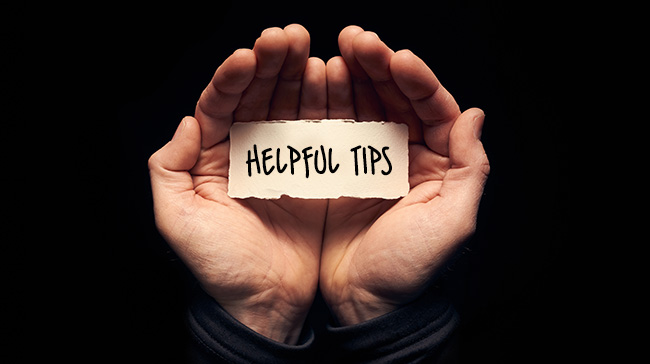 What's one thing that everyone wants to learn? How to be better at stuff!
And while reading one blog won't make you an expert growth hacker or insanely productive (but they promised!), this blog angle is great for social sharing.
Write from the perspective of an expert in the field of real estate (this should be easy – you are one), and be candid in sharing your experiences. This includes daily habits, routines, or time management strategies.
This also means sharing some insider knowledge or your go-to online resources. Have a great site to make infographics? Share it! Know the best place to go for SEO pointers? Share it!
Open source is the new normal, so being honest on your blog will score you big content points.
3. Milestones and accomplishments

Everyone loves a good story. So why not share yours on the blog?
People love to gain insight from other people's failures and successes. Write about a time where you got what you wanted. A raise in salary? A certain client? Closed a big deal? You definitely learned a thing or two from it. So pen a short piece about it.
Include the outcome and the (sometimes long and segmented) journey you took to achieve that milestone. Some may call this a humble brag, but we call this a learning moment, and a great content opportunity.
If you failed at something, even better! People love reading those blogs even more than the ones about success. (It must be cathartic.)
4. Money and finance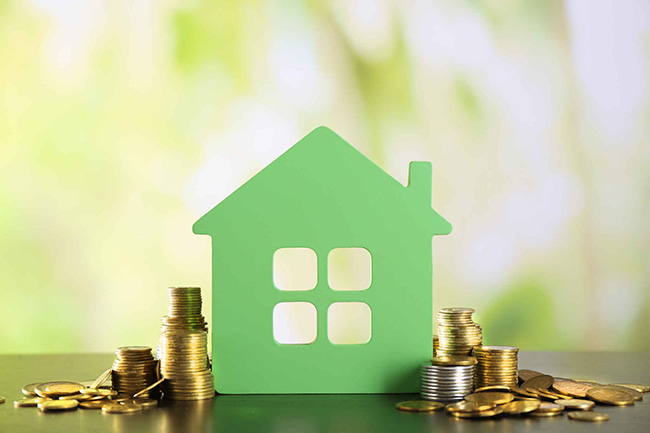 In the real estate industry (and just about any industry if we're being honest), people are very interested in pricing.
You could write about ways to boost the value of properties, or compare the cost of homes in a certain neighbourhood through the decades.
If you put a dollar sign in front of something, people are suspiciously more interested in learning more. As long as you're not revealing anything confidential or that you wouldn't be comfortable with the whole world knowing, you're in the clear.
The power of data drives business decisions, and using the (safe) financial data at your disposal is a great content perspective.
5. Healthy living

Working in real estate is often a glamorized job. Although you may not work a typical 9-5, and you get to help people make the biggest purchases of their lives, running a real estate business is a multifaceted job.
Focus your content on ways to maintain a work-life balance, as well as ways to stay healthy at the office or at work. People enjoy reading pieces about fitness and personal health, so dedicate a few posts to wellness. This can cover your own experience, or be from other sources that focus on living better.
All in all, blogging for your real estate brand is a task that benefits from lots of different perspectives. Try these angles on for size, and you may be surprised at what works for you!