7 Compelling Call-to-Actions or CTAs for Realtors to Use in their Online Marketing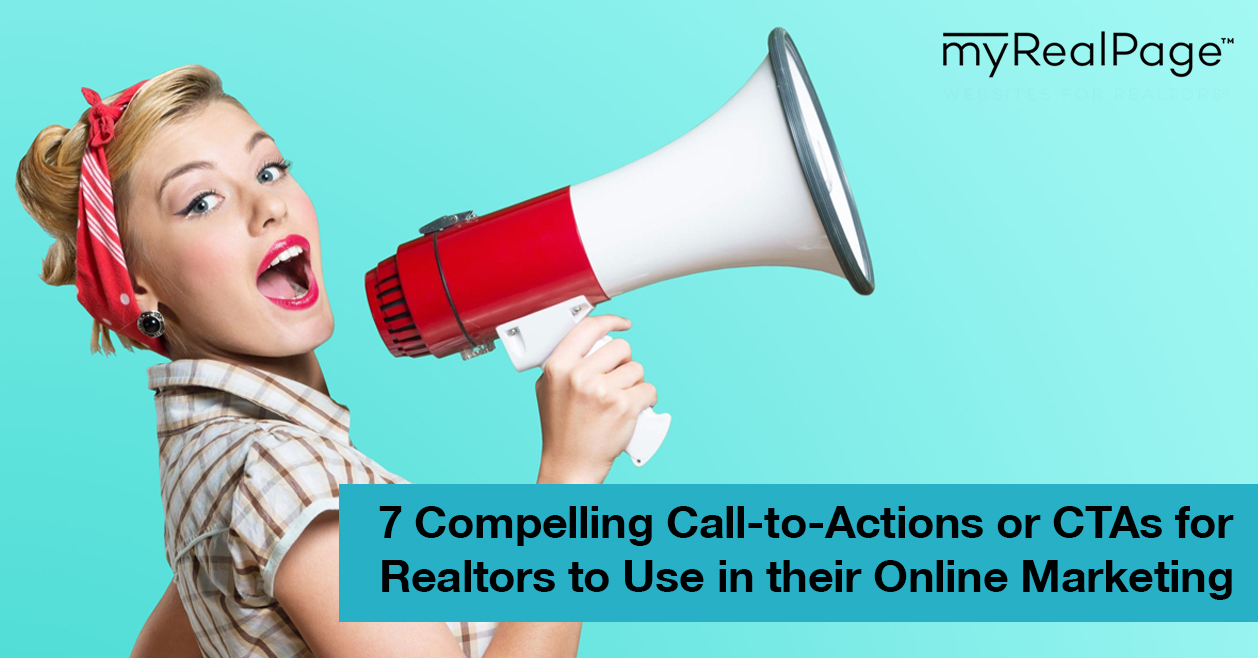 First impressions aren't everything.
Oftentimes, it's someone's last thoughts or interactions that linger the longest. This is especially true for online content — the last thing you read is usually the thought that sticks.
For real estate businesses, many of which provide a plethora of resources like blogs, market reviews and other relevant materials online, it's important to deliver a consistent message at the end of each post.
This last message is a call-to-action, or, in other words, what you want the reader to do next after consuming your content.
A call-to-action (CTA) should be short and clear. It asks your reader to do something, and is persuasive without being pushy.
Download Now: 4 Templates For Handwritten Real Estate Thank-You Notes [Get Your Copy]
Here are 7 types of compelling call-to-actions that you can use in your online marketing.
1. The Learn More
This action encourages the reader to continue browsing your site and allows interested readers to gain more in-depth knowledge on the topic. Some common call-to-actions for this include: "Watch to learn more," "Read more" or "Find out more." This CTA is great for differentiating between casual visitors and those who are more invested and ready to take action.
2. The Opinion Ask
Commonly featured at the bottom of opinion pieces is an open-ended question that invites readers to participate in the discussion or share their thoughts. You can ask your readers, "Do you agree?" or "What's your take on it?" or juxtapose two opinions and have them select their favourite one.  
3. The Freebie
At the end of your post, you can offer a free download of a supporting presentation or a PDF one-sheet of the key points. Readers love free material and this is a good opportunity to expand your mailing list as well. (Pro tip: don't give the resource away for free! Ask for their email address in exchange for it). Some ways you can phrase this are "Directly download this report" or "Download a printer-friendly version here."
4. The Contact Us
Another popular CTA is to offer a line for your readers to speak with you directly. This can come in various ways such as, "Call us today," "Ask an expert," "Get a free quote" or simply "Contact us." And remember to have a clear and easy way for people to reach you. Make sure your "Contact Me" page is on point!
5. The Immediate Start
Creating a sense of urgency is another great tactic in penning an effective call-to-action. Using words like "Sign up today" or "Reserve a spot now" or "Join now" offers an immediate solution and encourages readers to make a quick decision.
6. The Related Material
Another great CTA is offering the reader another piece or page that is related to the one they are reading. This can be said in a few different ways including "See it in action" or "Take the tour" or "Did you know about this as well?"
The idea is to offer a complimentary piece to encourage the visitor to stay on your site and to build credibility, as well.
7. The Social Connection
This is one of the most popular call-to-actions, where readers are invited to connect to your brand via a social media channel like Twitter, LinkedIn, or Facebook. This can be done visually, with a graphic encouraging viewers to "Connect with us," "Follow Us" or "Like our page for more tips." In online marketing, networks like this are great for building your community of raving fans.
Are there any call-to-actions you've found to really resonate with your audience?