How to Use Real Estate Farming to Become the Top Agent in Your Area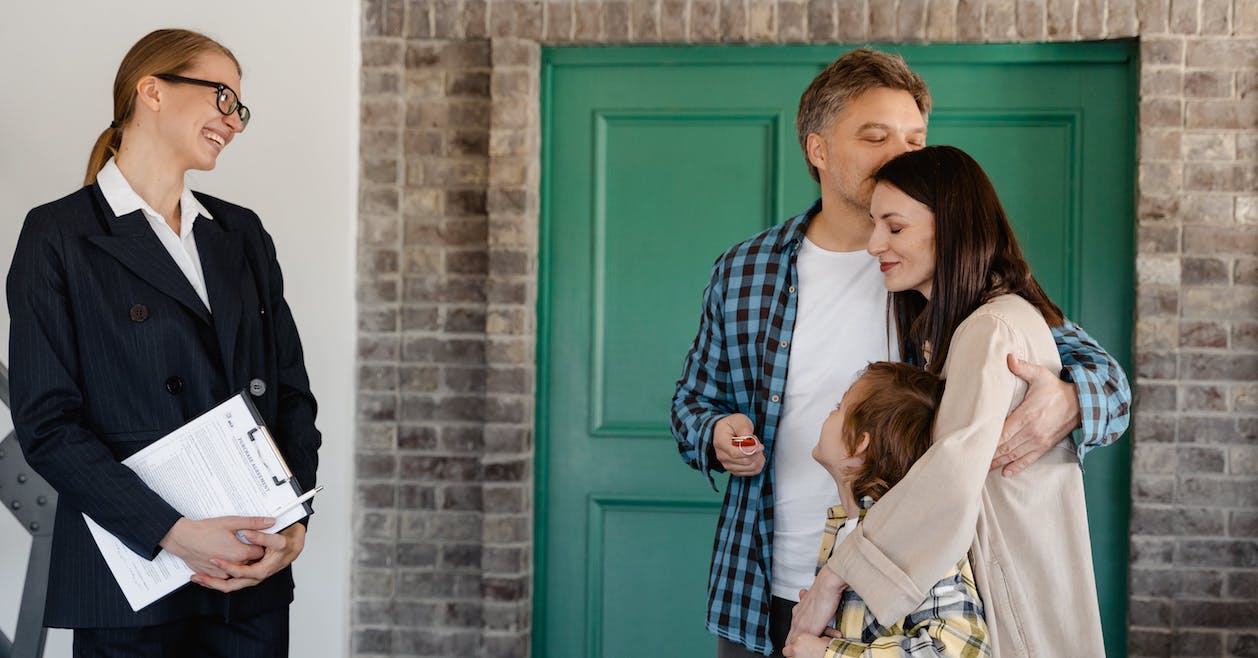 There's a shared secret to the success of most top agents.
They've established themselves as a "go-to agent" — the agent clients go to again and again because they're the best at something.
Like selling a certain type of property, working with certain types of clients, or simply being the best agent in their geographic area.
Becoming the go-to agent in your area is something all agents should aspire to. And real estate farming can help you get there. 
Not sure what real estate farming is? No problem. Keep reading to learn all about this real estate business strategy and how agents can use real estate farming to become the top agent in their area.
What Is Real Estate Farming?
Real estate farming is a marketing strategy for generating leads (and thereby business) from a specific pool.
The strategy entails developing relationships over time with specific types of potential clients or in a specific area with the goal of establishing oneself as the go-to agent.
It's called farming because you're working slowly and steadily to plant, nurture and eventually reap your rewards — much like you'd do with a garden, except your rewards are closed deals, not vegetables.
Real estate farming can target a specific geographic area or a specific demographic, such as real estate investors or first-time buyers. 
Demographic farming is great if you want to specialize in a real estate niche. Geographic real estate farming is what you want to focus on in order to become the go-to agent in your area (and the focus of this post).
What Does Real Estate Farming Entail? 
Real estate farming requires creating consistent marketing touchpoints that:
are specific to your geographic audience;

make use of your

real estate branding

and can be easily identified as belonging to your business;

provide real value to your audience; and

are unique amongst your competition.
It's more than just publishing marketing materials. To be successful at real estate farming, especially when trying to target a specific area, agents need to get involved with local communities by attending events, volunteering and door-knocking.
Real estate farming also entails managing a database of contacts and tracking and analyzing the results of your marketing efforts.
Does real estate farming cost money? Yes. The specific marketing tactics you use, such as publishing real estate postcards or sponsoring events, will require a budget.
In addition to budget, real estate farming requires patience. It's a long-game strategy that requires ongoing investment and nurturing. The results may not be instant but they will be fruitful. Nothing beats being the go-to agent.
What Does the Real Estate Farming Process Look Like?
Real estate farming will look different for every agent, depending on their particular goals, target area or demographic, and budget.
To get started with real estate farming, you'll need to first:
Select your geographic area.

The more specific, the better. Make sure your location isn't already being dominated by another agent and that the turnover rate isn't negligible (you need an area with people who want to buy and sell!). Most of the time, your best bet is the neighbourhood you live in; it goes a long way in establishing trust.



Research your geographic area.

If you're going to be the go-to agent in your neighbourhood, you better know it better than anyone else. Before you start brainstorming marketing tactics, conduct some deep research on your farming area, the market and the people who live there. The more you know, the better you can tailor your efforts and messaging.



Make sure your branding is strong

. In order for real estate farming to work, every marketing touchpoint needs to be branded. Your real estate branding should be unique, striking and complete (with an established logo, colour palette, fonts, and voice).



Tailor your web presence.

Your

real estate website

and real estate social media profiles should be tailored to the area you're targeting. Think localized content and keywords.
Once you're ready to get started, real estate farming is all about consistent and varied activities that offer value and strengthen your brand awareness and reputation. 
Here's a list of real estate farming activities you can experiment with:
Host an event

Sponsor or participate in an event

Volunteer

Create guides

Host a giveaway
Real estate farming doesn't have an expiry date — it's an ongoing strategy. To measure your success and improve your tactics, you'll need systems in place for managing your contacts and tracking your marketing activities.
Real estate farming doesn't have an expiry date — it's an ongoing strategy. To measure your success and improve your tactics, you'll need systems in place for managing your contacts and tracking your marketing activities.
How Can Real Estate Agents Find Success with Real Estate Farming?
Real estate farming success comes down to a few different factors:
Value.

Your farming activities need to be offering value, whether it's information, entertainment, opportunity or a gift.



Consistency

. Farming entails a variety of marketing tactics, employed on a regular and ongoing basis. If you're inconsistent, you won't see results.

Visibility and recognizability. Your tactics need to broadly reach the people in your farming area and they need to be able to recognize your materials or activities as belonging to you. Recognition is how you become the go-to agent.