Not Blogging Yet? As a Realtor, Here's Why You Should Be!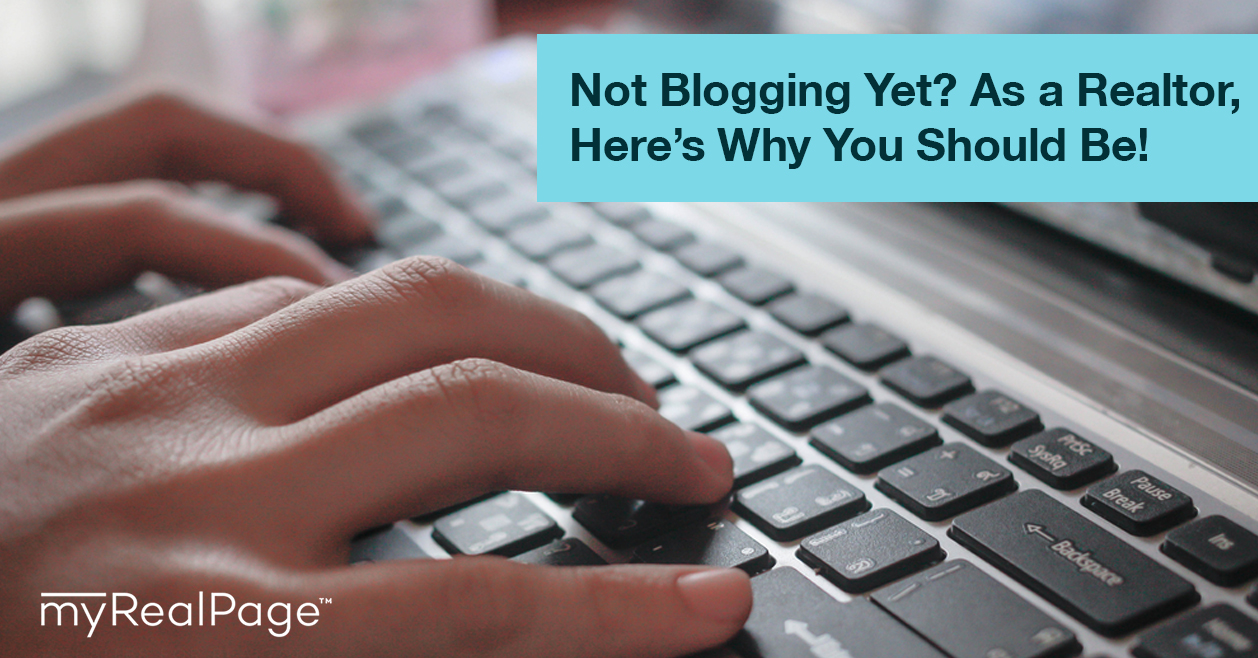 Want to build a bigger client base, establish a healthy online presence for your business AND be known as an expert agent in the industry?
Start blogging! There are hundreds of ways to market your real estate business, but content marketing is a low cost, highly beneficial method that's easy to setup and simple to maintain.
Defined as a regularly updated web page or site, a blog is often written in a conversational and friendly tone of voice.
Those that use blogging as a business tool tend to focus their posts on topics relevant to their specific industry with the hope that people interested in the subject matter will search, visit and re-visit their site on a consistent basis. Those people become the audience and that audience is everything.
As a realtor, building an audience through blogging can help your bottom line tremendously!
Think about your current online presence. Can people easily find you? And if they can (perhaps on Facebook or Instagram) would they be compelled to contact you for their real estate needs? If the answer is anything other than a yes, then it's time to make content marketing your new business strategy.
Here's how:
Improve your social media game by providing people with original pieces of content that come directly from your blog posts. For example: ask questions, start conversations, and provide click-worthy insight through your Facebook page – then provide full information on your blog and direct further conversation there.
If you don't have social media channels set up just yet, you can use SEO (Search Engine Optimization) tactics during the writing stage to help ensure that your blog shows up first when people search for real estate agents or news online.
And if your blog is connected to your website (which is the case for all myRealPage templates), that helps improve your site rankings too!
Once you're easily found online, you'll want to make the most of that visibility by building a solid reputation with visitors – because the goal is to convert visitors into paying clients over time. Provide them with a blog full of your industry knowledge, news, and other relevant info and soon that audience will begin to view you as a valuable real estate resource.
Does the above take a lot of work and consistency? YES, but no one enjoys fruit without a little bit of labour.
A blog can help get you seen. A blog can help you build new relationships. A blog can help you create a solid reputation for yourself in the real estate industry.
So, if you're not blogging yet as a realtor, you definitely should be!