Feature Update: Omnibox Search for myRealPage IDX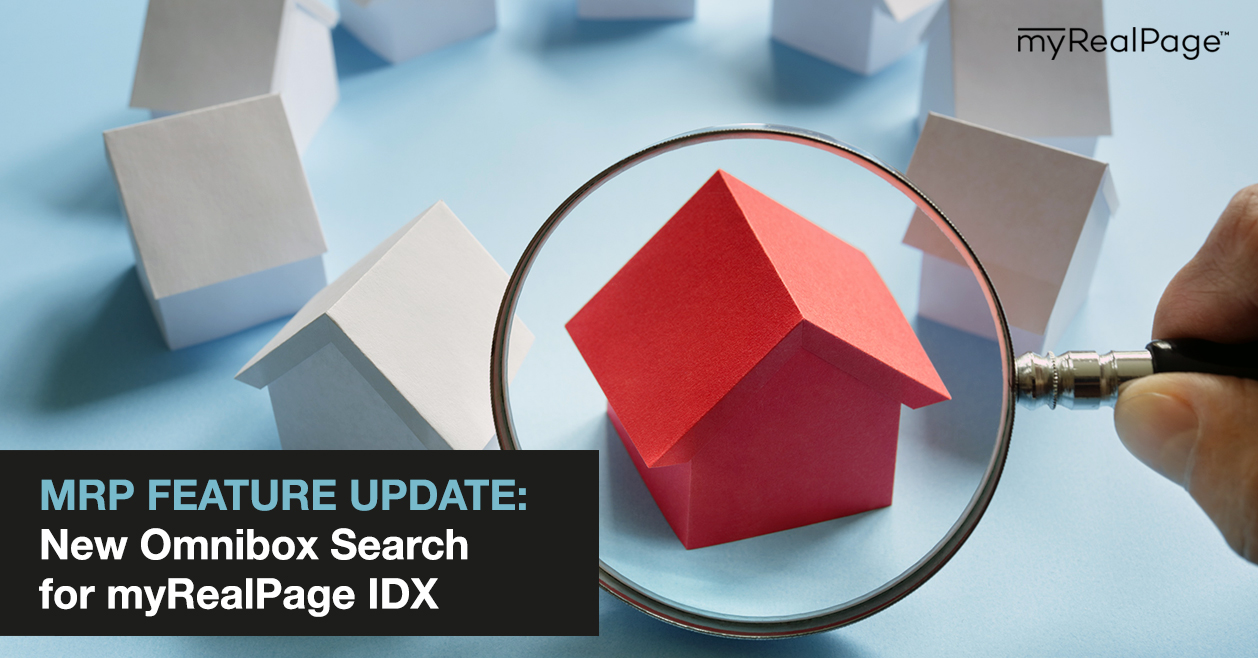 We're happy to announce that we are rolling out the new and improved myRealPage IDX Omnibox search!
Our new "Omnibox" search function interprets user text input by offering a list of suggestions. It's smart and can understand if you're trying to type an address or city.
In the past, we've created several different types of search tools with different interfaces and we're now combining the best of them all to deliver a more consistent experience.
Enough of the tech jargon! Let's get into how users — and ultimately, you as a REALTOR® — can benefit from this new way of searching.
A user can now search by:
Listing Area
Listing Sub-Area
Cities
Zip Codes or Postal Codes
MLS® Numbers
Communities, Neighbourhood Names, Zone, County… you name it!
Listing addresses (excluding unit numbers)
For example, users can now search for all listings in a certain building simply by typing its street address. You can even run a search for buildings that are on the same street, and have them all appear in one search results page. With the Omnibox search, users can even refine their searches further with criteria such as "Downtown" or "East Side" for their searches.
In select markets where sold listings are available, you can also search for solds. This is useful if you wish to compare your current property search with, for example, properties that were sold over the last three months in the same area.
How do I get Omnibox Search on my myRealPage website?
The best news is that you don't have to do anything to get Omnibox on your site! If you are already using a responsive website theme on your myRealPage website, this feature has already been rolled out for you, and is now ready for use. No more options to click or code to install to take advantage of this powerful new search tool!
Go ahead! Go to your website and give it a try!
If you don't already have a myRealPage website, you're missing out!
We've got a great deal for you, so click here to learn more, and get an MRP real estate site today!