I want to switch to a myRealPage website… but worry about these things
If you're thinking about switching from your current website provider to myRealPage because you value having a beautiful and responsive website that generates leads, you're in the right place.
Realtors often bring up things that make them hesitant to change website providers. There are a lot of unknowns for the majority of website owners. All of them understandable.
Here are our answers to some of the more commonly asked questions about switching over to a myRealPage real estate website.
"What happens to my domain?"
This one is actually way easier than it seems.
If you like, we can jump in from square one and help with the entire process.
We need a few pieces of information then we can run with it from there. 
If you prefer to do it on your own, here is how:
No matter if you registered (bought) your domain or your last website provider did, the domain name should belong to you.
Typically, domains are purchased through registrar sites like GoDaddy, although there are plenty of others. This applies to all of them.  
If this is how you acquired your domain, simply log into your account and point your domain to myRealPage's nameservers.
Or you can let us do it for you, we'll be there to help if need be.
If you purchased your domain from your current website hosting company, in many cases, the company is simply acting as the registrar. So like the previous example, it's likely a matter of contacting the company to transfer your domain out.
If you're not sure who owns your domain, just head to www.who.is and enter in your domain address. You'll be able to see the exact registration details of your domain and from there, can know who to get in touch with about making the transfer.

"What happens to all my blogs and website copy?"
In general, the content that's hosted on your website typically belongs to you. This includes your blog posts, images, and website text.
This includes your blog posts, images, and website text. Meaning you get to take it with you.
In some instances, the content might be owned by your current website provider.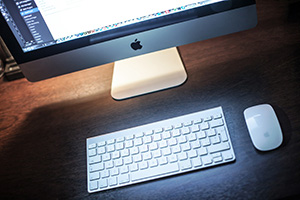 If you've modified it all it could then be argued it belongs to you now. The majority of the time people bring the content without issue.
Images are a little different.
If you uploaded your own images, then they belong to you. If they are images your provider allowed you to use while a customer, those would belong to them.
If you absolutely love the images they provided, they are most likely stock images and can be licensed from one of the many company providing stock images. Just let us know if there images you really want and we'll see if we can find them for you.
So how does the content end up on your new site?
First off, we can do it all for you! If you prefer that we take care of your content transfer, just let us know and we'll get to work right away.
To transfer over your content yourself there are a few options:
You can copy and paste the content as you see it from your current website over to the backend of a myRealPage website template

Or, you can copy and paste the source code for your current content over to the backend of a myRealPage website template
So before making the switch over to myRealPage, we recommend maintaining your current website until we've transferred all your content over.
"How do I transfer the images over to my new website?"
Assuming they are your own images or you have permission here are the steps.
First, save all these from your current website by right-clicking and choosing "download." Save these to your desktop or folder so you can find them later.
Even better is if you have original high-resolution files already saved on your computer.

You want to make sure all images are saved first before proceeding with the content switch.
As always, if you prefer for us to take care of this transfer, simply get in touch and let us know!


"What happens with all my listings on my site?"
The beauty of myRealPage is that you can display all your current listings automatically on your site. Your listings will even automatically update to show their current status and prices. So no stress there!
For more details on updating your website with sold listings, see the next question below.
"How can I show sold listings on my site?"
Now let's talk about your sold listings. Whether you can display your sold listings varies depending on the board that you're in.
Each board has its own take on this.
But, we understand that realtors want to show their sold history to potential clients. There is no better proof of your ability to serve your clients.
So we'll work with you one-on-one to determine what your board allows. If your board allows CSV files to be exported, we can upload these to your site. The images will have to be added in manually.
Whatever your board rules, you do have the option of manually entering your sold listings, to your myRealPage website.
"How does my email address transfer over?"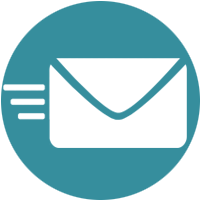 If your current email is tied with your current website provider, we can take care of this transfer for you.
We'll update the email records to make sure emails are going where they need to go. 
We recommend holding off on canceling your current agreement with your website provider until we've had a chance to redirect your email to the myRealPage nameservers.
If you cancel your current account, your email may go down.
So to be sure, simply get in touch with us about making the switch and we'll take care of these things for you. We'll transfer your email over in a way that will make sure it won't go down in the process.
"How do I transfer videos currently on my site?"
Videos are an easy matter of copying the embed code that is on your current site over onto your myRealPage site.
We're happy to help you with this if you prefer. Simply give us access to your current site and we'll find and transfer over the code needed to display the same videos on your new myRealPage website.
Sounds scary, but it isn't really

Hopefully, this answers any questions you have about changing providers. We know it can be intimidating, but as you can see it is easier than it looks.
Is there another question you have about switching website providers? Get in touch with us today through email, live chat or the phone, and we'll be happy to help.