INFOGRAPHICS: April 2020 VIREB Vancouver Island Market Reports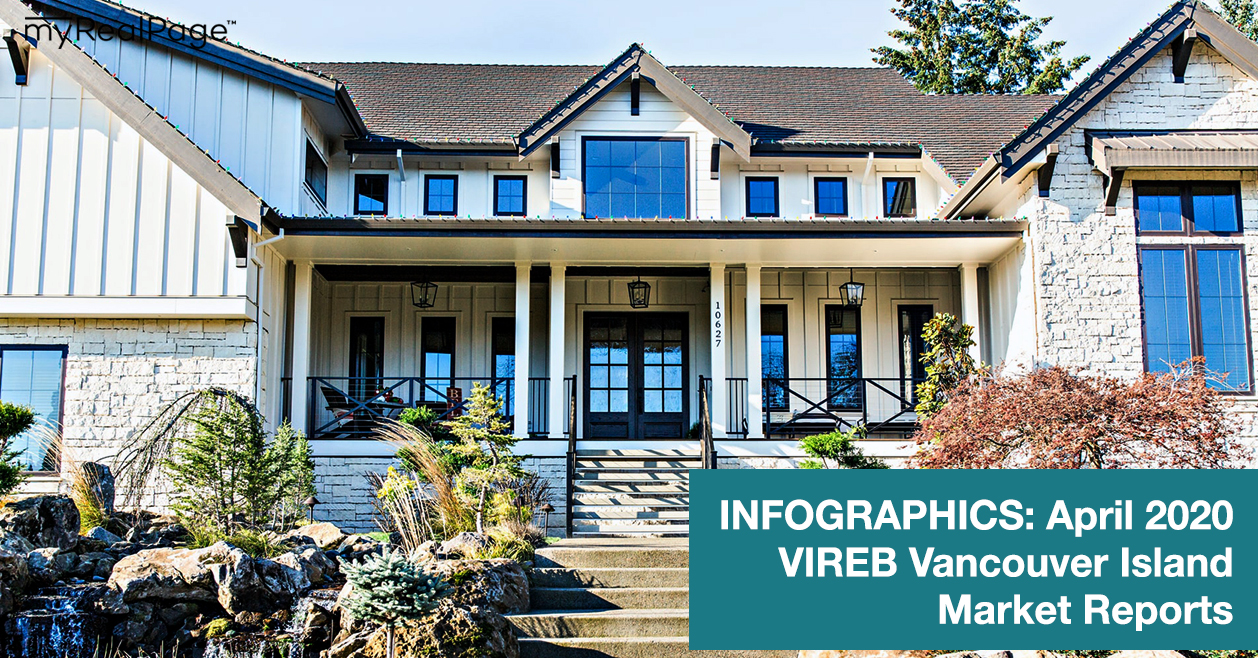 The anticipated impact of COVID-19 on VIREB's housing market became a reality in April, with sales of single-family homes dropping by 54% year over year.
Last month, 189 single-family homes sold on the Multiple Listing Service® (MLS®) System compared to 333 in March 2020 and 412 in April 2019. Apartment and townhouse sales decreased by 82 and 69%, respectively. Inventory of single-family homes last month dipped by nine% year over year (1,293 to 1,173). Active listings of apartments rose by 33% (303 to 403) year over year, while townhouse inventory dropped by 19% (197 to 160).
Read the full report over on the VIREB website.
---
The following data is a comparison between April 2019 and April 2020 numbers, and is current as of May 2020. Click here to check out last month's infographics.
You can also view all our VIREB infographics by clicking here.
Click on the images for a larger view! (Protip: Make sure to grab the printable PDF versions, too! It fits best when printed on A4-sized sheets, AND we've added an area on the sheet where you can attach your business card! 🙂 )