INFOGRAPHICS: January 2019 REBGV Greater Vancouver Market Reports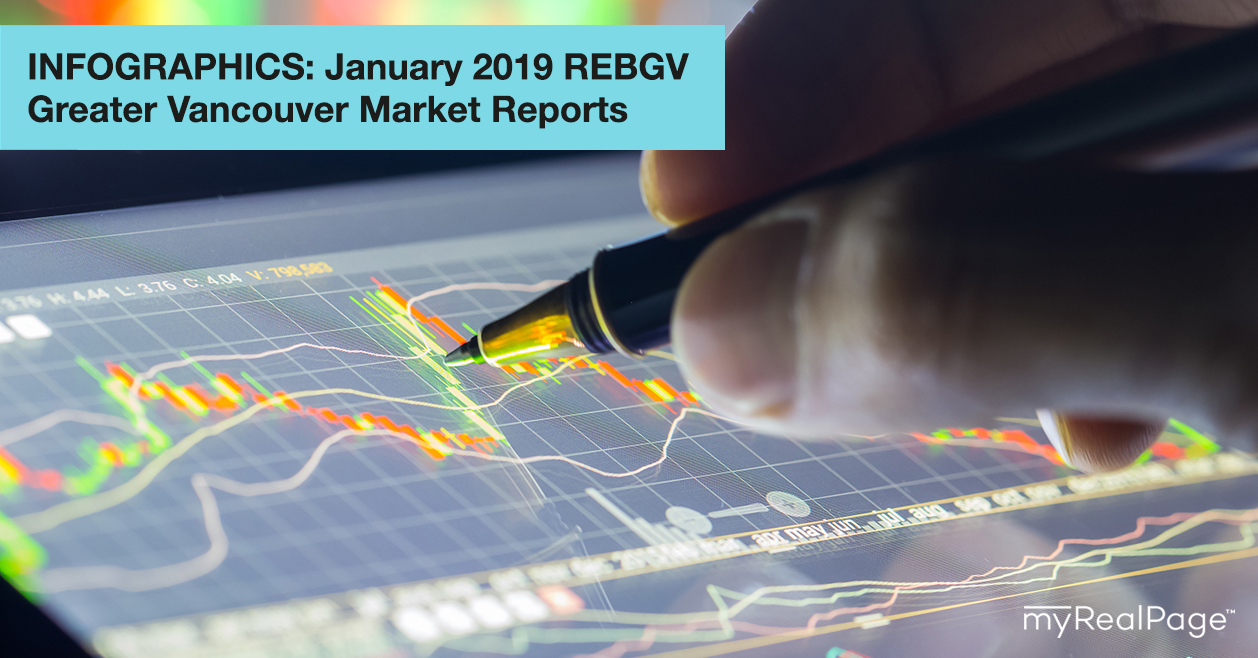 Once again, it's that time of the month to check on how the market has been doing. Here are the latest housing market stats for areas covered by the Real Estate Board of Greater Vancouver (REBGV)!
According to REBGV's most recent press release, home listings continue to increase across all housing categories in the Metro Vancouver housing market while home buyer activity remains below historical averages.
They have cited that January 2019 sales were 36.3% below the 10-year January sales average and were the lowest January-sales total since 2009.
Generally, analysts say that downward pressure on home prices occurs when the ratio dips below the 12% mark for a sustained period, while home prices often experience upward pressure when it surpasses 20% over several months.
Meanwhile, as noted by REBGV President Phil Moore,
REALTORS® are seeing more traffic at open houses compared to recent months, however, buyers are choosing to remain in a holding pattern for the time being.
He also adds,
Home prices have edged down across all home types in the region over the last seven months. Economic fundamentals underpinning our market for home buyers and sellers remain strong. Today's market conditions are largely the result of the mortgage stress test that the federal government imposed at the beginning of last year.

This measure, coupled with an increase in mortgage rates, took away as much as 25% of purchasing power from many home buyers trying to enter the market.
---
The following data is a comparison between January 2018 and January 2019 numbers, and is current as of February 2019. For last month's update, you can check out our previous post for December 2018 data.
Or follow this link for all our REBGV Infographics!
These infographics cover current trends in North Vancouver, West Vancouver, Vancouver East, and Vancouver West.
Click on the images for a larger view!
(Protip: Make sure to grab the printable PDF versions, too! It fits best when printed on A4-sized sheets, AND we've added an area on the sheet where you can attach your business card! 🙂 )