INFOGRAPHICS: June 2018 FVREB Fraser Valley, South Surrey, Etc. Market Reports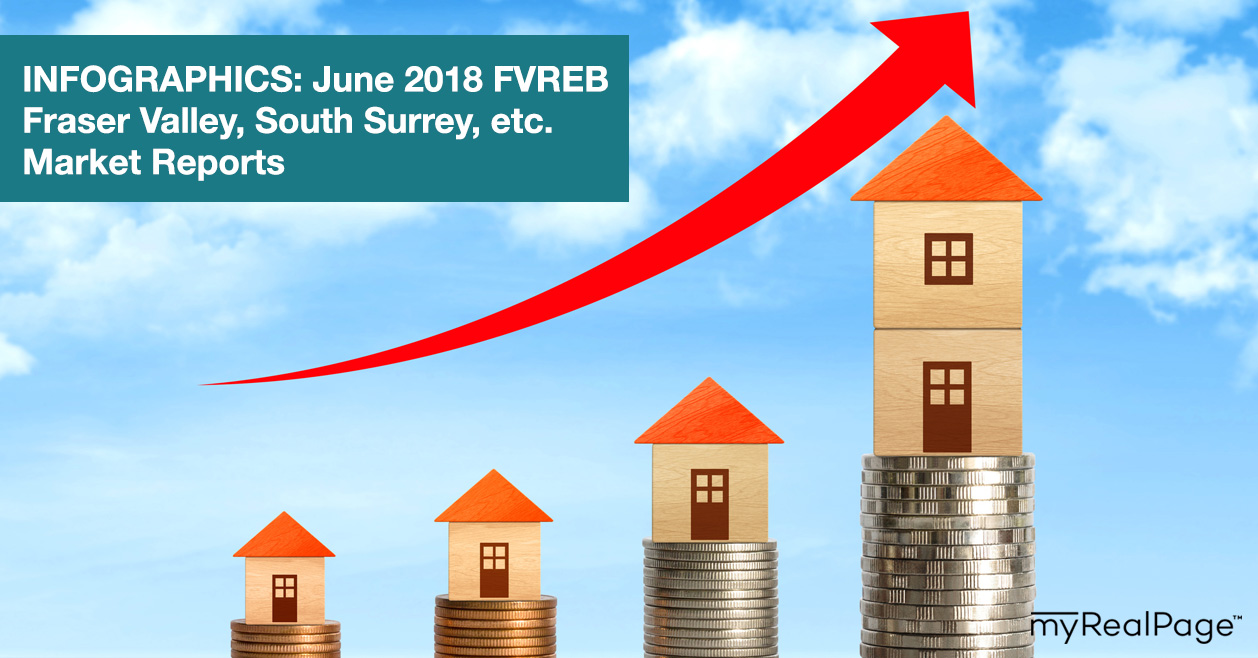 One again, here are the June 2018 stats for the Fraser Valley Real Estate Board (FVREB).
According to the latest FVREB press release, the market is heading into the summer season with an increase in overall inventory, and lower sales across all major residential property types.
The added inventory could be seen as a positive, however, as the FVREB president adds:
"Demand is shifting back towards typical levels for our region, and market activity is reflecting that," John Barbisan, President of the Board, said. "This has given our inventory a much-needed chance to recover and move the Valley towards a more balanced real estate landscape."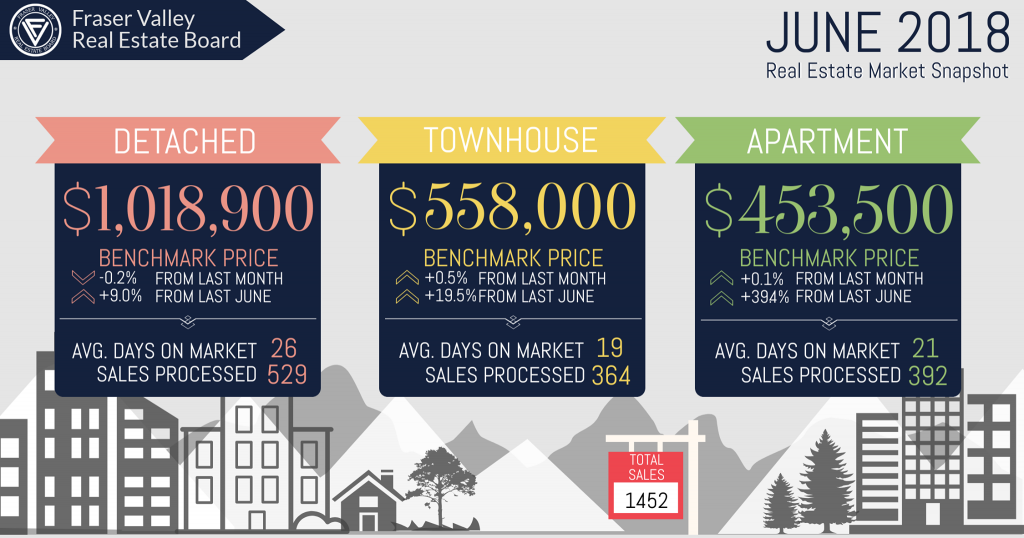 FVREB's president also noted:
"One thing that isn't changing quickly is pricing; prices are still increasing but we continue to see a gradual slowdown in upwards movement," Barbisan continued. "If home prices are keeping you back from selling or starting to look for a new home, talk to a REALTOR® who can provide a comprehensive view of communities you're interested in and what opportunities are available there."
---
The following data is a comparison between June 2017 and June 2018 numbers, and is current as of June 2, 2018. For last month's report, check out our previous infographic! Or follow this link for all our FVREB Infographics!
These infographics cover current trends in Fraser Valley neighbourhoods that are within the FVREB.
Click on the images for a larger view!
(Protip: Make sure to grab the printable PDF version, too! It fits best when printed on A4-sized sheets, AND we've added an area on the sheet where you can attach your business card! 🙂 )