INFOGRAPHICS: March 2021 VIREB Vancouver Island Market Reports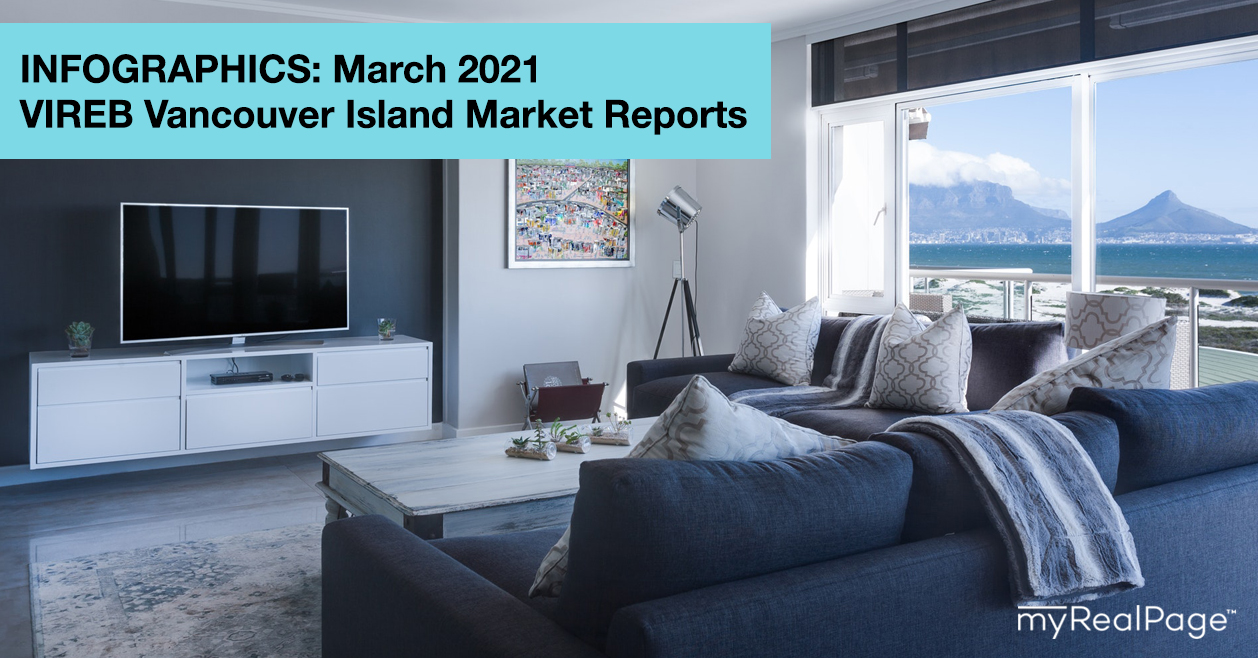 INVENTORY UP SLIGHTLY BUT STILL NO RELIEF FOR BUYERS
Lack of inventory is frustrating potential buyers in the VIREB area, with demand for homes far exceeding supply.While active listings in March were higher than in February, inventory is still at a historical low. There were 508 single-family detached properties for sale last month compared to 394 in February, an increase of 29%. The number of condo apartments for sale rose slightly, up to 171 from 169 in February. Month-over-month townhouse inventory increased by 29%, with 117 units for sale in March compared to 91 in February
Read the full report on the VIREB website!
Our March 2021 market update is a little late this month, but it's still timely and chock-full of valuable insights into #VIREB's housing market.#HousingAffordability #HousingMarket #HowREALTORSHelp #ProudREALTORS #REALTORS #RealEstate #VancouverIsland pic.twitter.com/McoCiB2Dgp

— Vancouver Island REB (@VIREB) April 8, 2021
---
The following data is a comparison between March 2020 and March 2021 numbers, and is current as of April 2021. Click here to check out last month's infographics.
You can also view all our VIREB infographics by clicking here.
Click on the images for a larger view! (Protip: Make sure to grab the printable PDF versions, too! It fits best when printed on A4-sized sheets, AND we've added an area on the sheet where you can attach your business card! 🙂 )