INFOGRAPHICS: May 2021 VIREB Vancouver Island Market Reports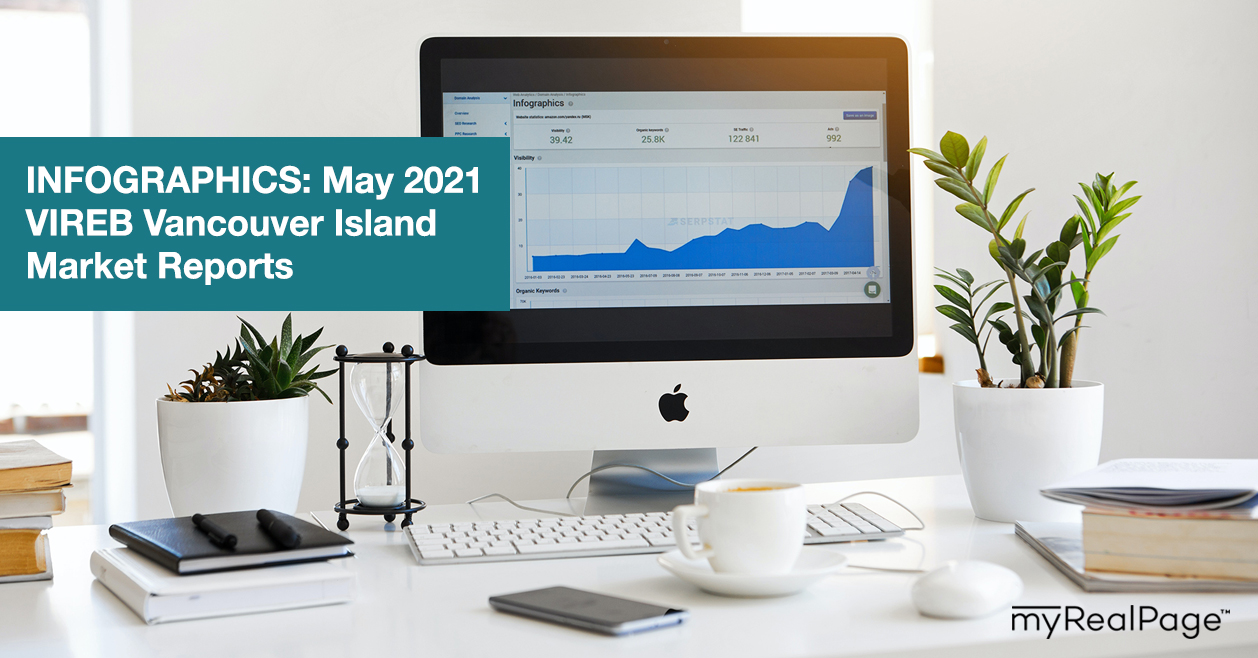 Market Calms Slightly in May But Continues to Sizzle
The Vancouver Island Real Estate Board (VIREB) reports that the housing market calmed slightly in May but is still the strongest experienced since 2016.
May saw sales of 534 single-family detached properties compared to 590 in April, a dip of 9%. In the condo apartment category, 150 units sold last month versus 133 in April, up by 13%. In the townhouse market, sales dropped by 11%, with 94 units selling in May compared to 106 the previous month.
Read the full report on the VIREB website!
---
The following data is a comparison between May 2020 and May 2021 numbers, and is current as of June 2021. Click here to check out last month's infographics.
You can also view all our VIREB infographics by clicking here.
Click on the images for a larger view! (Protip: Make sure to grab the printable PDF versions, too! It fits best when printed on A4-sized sheets, AND we've added an area on the sheet where you can attach your business card! 🙂 )